Clinical care + information technology + health system
MMCi physician graduates have successfully achieved Clinical Informatics Board Certification.
Clinical Informatics is the integration of computer science, clinical data and application of information technology in healthcare settings. It is the processing of this information to assist in the management of patient care.
The term clinical informatics refers to the practice in health care settings where the concepts of informatics are applied to the care of both individuals and populations. With the advent of widespread use of electronic health records (EHRS), it is now possible to manage populations of patients routinely, thus bridging a gap between personal and population health that has existed for over a century. – Finnel, J.T. and Dixon, B. Clinical Informatics Study Guide.
The Master of Management in Clinical Informatics (MMCi) takes the next step with innovation and builds a framework of clinical informatics, business and strategy to develop graduates that have an innovative approach to healthcare. The MMCi framework is unique with this blend. MMCi is the educational component of the Clinical Fellowship program.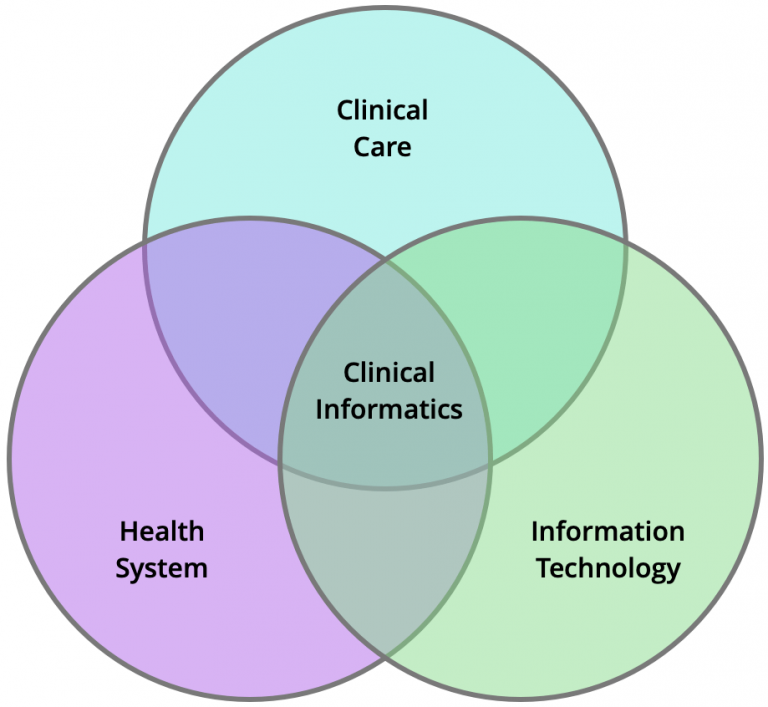 "As I looked at Clinical Informatics Fellowships, this one clearly stood out. The business programs were lacking that distinct health technology component, on the other end of the spectrum there were programs only heavy in informatics, MMCi was the perfect blend of business, IT and healthcare, that trifecta of where I wanted to strategically be in my career."
Anisha Chandiramani, MD
MMCi, Clinical Informatics Fellow