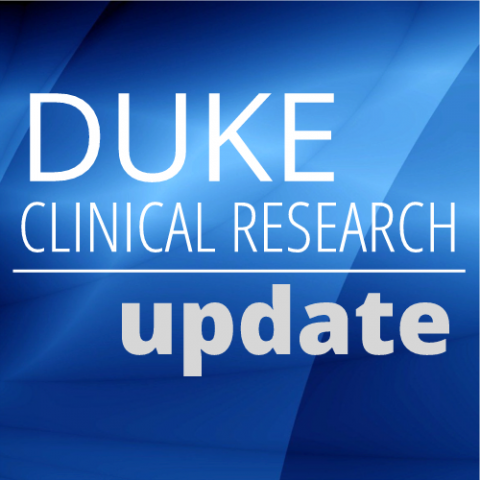 The Duke Office of Clinical Research provides biweekly clinical research updates in the form of a newsletter that contains important information from around the Duke clinical research community. 
Updates are sent via email listserv on the 1st and 3rd Wednesday of each month
To submit an article for publishing in an upcoming newsletter, please contact Holly Tiemann.
To subscribe or unsubscribe from the clinical research update listserv, please send an email to DOCR.help.
To search past DOCR newsletters, click here and use the Box search function. Make sure the "Only search inside of 'DOCR Newsletters'" box is checked.
DOCR Clinical Research Updates