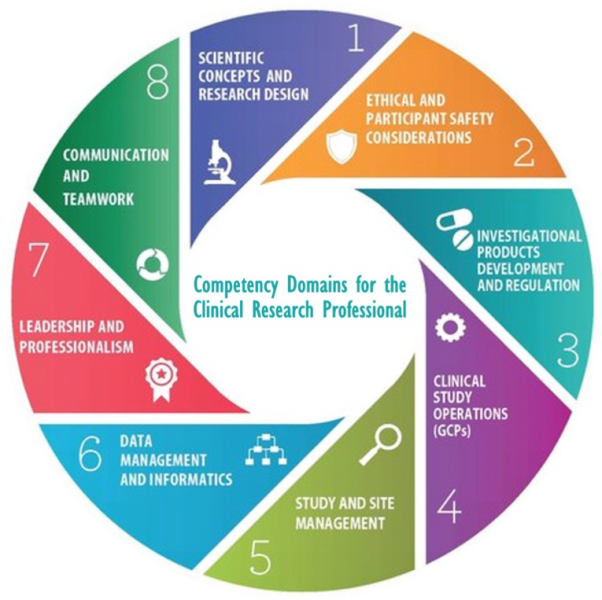 Workforce Engagement and Resilience 
To achieve the vision of advancing health and executing a coordinated strategy in clinical research to evolve the model of care outcomes.
The Workforce Engagement and Resilience (WE-R) team in DOCR adapted competencies for research professionals drafted by the Joint Task Force for Clinical Trials Competency (JTFCTC), to create a framework for clinical research jobs at Duke. These competencies are used as the foundation to help managers: 
Select titles for new positions
Set goals for professional development
Provide career advancement opportunities
School of Medicine leadership believe that a strong workforce of clinical research professionals will enable higher quality research and ultimately lead to better patient care and health outcomes.
Sharable Tools
Mapping Tool
Duke mapped incumbent employees into new clinical research job classifications. This is being done with the use of a tool developed in REDCap. In the instructions document below, we describe how to use the tool to collect employee report of job responsibilities and competencies, and how the manager will review and edit the employee's report. The document also describes how to create a report for each employee that summarizes the information from the employee and manager REDCap tool for review.
Title Picker Tool
Duke has developed a tool to ensure that hiring into clinical research positions is consistent. The title picker tool allows the person that best understands the job responsibilities for the position being requested to complete a survey. The survey is submitted and a committee convenes to provide a title that best fits the job responsibilities reported. The results are sent to the requester within 5-7 business days for the Human Resources managers to process and open the position.
Presentations and Publications