Robert J. Lefkowitz, MD
Robert J. Lefkowitz, MD, was on track to spend his career as a clinical physician when the call of the laboratory became too insistent to resist. After his first six months as a senior resident at Massachusetts General Hospital, he broke from the customary path and returned to research, which he had gotten a taste for during two years at the National Institutes of Health. While he has spent the majority of his 45-year professional career in the lab at Duke, he continued to make clinical teaching rounds for decades and still holds an active medical license. His research on cell surface receptors earned him the 2012 Nobel Prize in Chemistry, the first ever awarded to a Duke faculty member.
Lefkowitz won the Nobel Prize for his seminal discoveries on G protein-coupled receptors, which detect a huge variety of stimuli outside the cell membrane and transmit signals to a G protein inside it, allowing the cell to respond appropriately. Because this process is involved in numerous diseases, G protein-coupled receptors are a target for more than a third of all modern pharmaceutical drugs.
In addition to his research, Lefkowitz is renowned as a mentor. More than 200 graduate students and post-docs—including Brian Kobilka, now at Stanford, with whom he shared the Nobel Prize—have learned under Lefkowitz's tutelage. And they still do, as he continues to explore the secrets of receptors because, as he once said, in science "there's always a new detail to discover. It's like peeling an onion."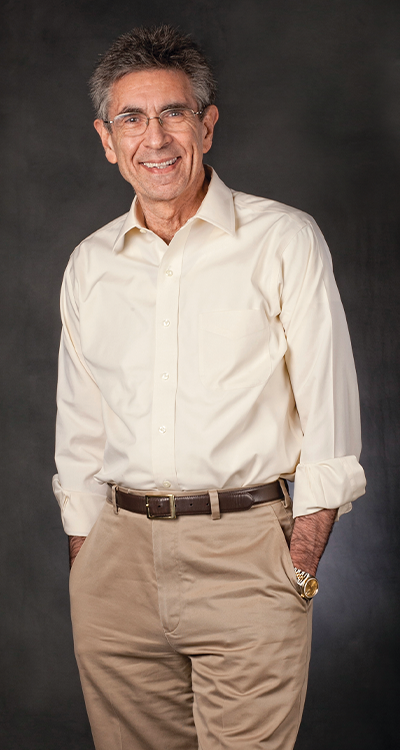 On Wednesday, October 10, 2012, The Royal Swedish Academy of Sciences announced that Robert Lefkowitz, MD, a Howard Hughes Medical Institute (HHMI) investigator at Duke University, and Brian K. Kobilka of Stanford University were the recipients of the 2012 Nobel Prize in Chemistry for studies of G-protein-coupled receptors.
Dr. Lefkowitz, a professor in the Department of Medicine, joined Duke in 1977. He is a James B. Duke Professor of Medicine and a member of the Duke Cancer Institute.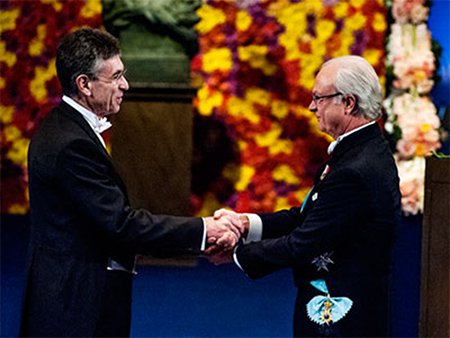 Read Announcement
Faculty Profile 
Lefkowitz Lab 
Nobel Page
Videos