Data Science & Information Technology
The School of Medicine created the role of Vice Dean for Data Science & Information Technology in response to a yearlong review assisted by an external consultant charged with defining "how IT should be aligned and organized for the research and education missions of a research-intensive academic health system."
The Vice Dean's responsibilities include developing and implementing quantitative science strategies as they pertain to the School's education and laboratory, clinical science, and data science missions. The Vice Dean leads the School's IT strategic direction and investments, working in collaboration with the vice presidents and chief information officers of Duke Health and Duke University's Office of Information Technology.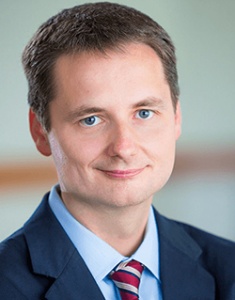 Michael Pencina, PhD, an internationally recognized expert in risk prediction model development and evaluation, was named Vice Dean for Data Science and Information Technology by Dean Mary E. Klotman, MD, in May 2018. Dr. Pencina is a professor of Biostatistics and Bioinformatics and previously served as Duke Clinical Research Institute's director of biostatistics. His methods for quantifying improvement in model performance have been recommended by expert panels and guideline groups.
Thomson Reuters/Clarivate Analytics named Dr. Pencina a Highly Cited Researcher in social sciences and clinical medicine for years 2014 – 2020, given his 370+ publications cited over 65,000 times. Dr. Pencina is deputy editor for Statistics at JAMA-Cardiology and associate editor for Statistics in Medicine.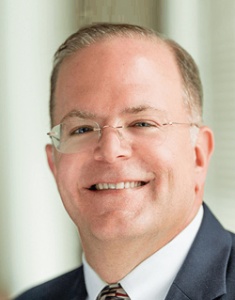 Walter Kwiatek serves as the Chief Academic Information Officer (CAIO) for Duke Health, focused on serving the School of Medicine (SoM). Walter is responsible for executing on IT strategy, developing innovative IT solutions, and overseeing IT operations that will empower Basic Research, Clinical Research, and Medical Education. Walter is a member of the DHTS senior team directly reporting to Dr. Ferranti.
As CAIO, Walter works closely with School of Medicine leadership – especially with Michael Pencina, PhD, the SoM's new Vice Dean for Data Science and IT -- to represent the school's informatics vision. A seasoned IT executive, Walter has also successfully led transformational initiatives at the national and global level that created consistent and positive business returns.