---
The Duke University School of Medicine has a strong tradition of genomic discoveries. The Precision Genomics Collaboratory brings together all of the units in Duke focused on genomics research to create a multi-disciplinary community able to tackle challenges in the ever-evolving genomics landscape.
Featured Publication
Cooperative regulation of coupled oncoprotein synthesis and stability in triple-negative breast cancer by EGFR and CDK12/13
Kris Wood, Tim Reddy, and team determined that epidermal growth factor receptor (EGFR) resistance in triple-negative breast cancer (TNBC) is driven by cyclin-dependent kinases 12 and 13 (CDK12/13). Combination therapies that target both EGFR and CDK12/13 function through a surprising mechanism involving disrupted synthesis and stability of driver oncoproteins. Together, these findings expand our understanding of pathophysiological cell signaling in TNBC and illuminate a promising therapeutic approach.
Funding Opportunity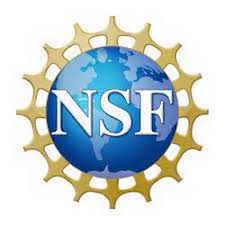 A Science of Science Approach to Analyzing and Innovating the Biomedical Research Enterprise (SoS:BIO)
The National Science Foundation (NSF) and the National Institutes of Health (NIH) are interested in proposals that will propel our understanding of the biomedical research enterprise by drawing from the scientific expertise of the science of science policy research community. This funding opportunity supports the development of theories, models, analytical tools, data and metrics that can inform the science of science, science policy, public outcomes and the advancement of the scientific enterprise, with a focus on the biomedical sciences.