---
The Duke University School of Medicine has a strong tradition of genomic discoveries. The Precision Genomics Collaboratory brings together all of the units in Duke focused on genomics research to create a multi-disciplinary community able to tackle challenges in the ever-evolving genomics landscape.
---
Featured Publication
Steroid-sensitive nephrotic syndrome candidate gene CLVS1 regulates podocyte oxidative stress and endocytosis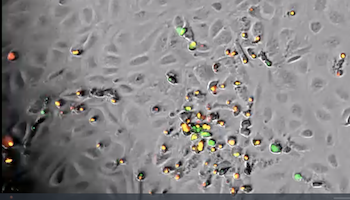 Rasheed Gbadegesin, Gentzon Hall, Alejandro Ochoa and colleagues performed next generation sequencing in patients with familiar steroid sensitive nephrotic syndrome, a common pediatric kidney disease that is responsive to steroids. They identified a homozygous segregating variant in the gene encoding clavesin-1 in a family with three affected individuals.