---
The Duke University School of Medicine has a strong tradition of genomic discoveries. The Precision Genomics Collaboratory brings together all of the units in Duke focused on genomics research to create a multi-disciplinary community able to tackle challenges in the ever-evolving genomics landscape.
Featured Publication
Tracking defined microbial communities by multicolor flow cytometry reveals tradeoffs between productivity and diversity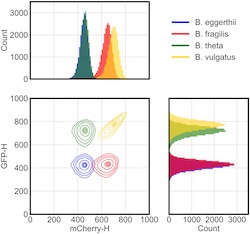 Lawrence David and team developed an application of multicolor flow cytometry capable of distinguishing multiple, closely-related gut microbe in high-throughput fashion to all more robust, bottom-up ecological modeling. 
Read full text in Frontiers in Microbiology
Featured Funding Opportunity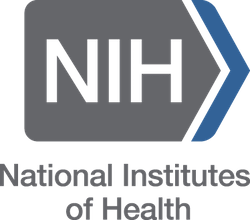 Notice of Special Interest (NOSI): Research on the Etiology, Early Detection, Screening and Prevention of Early-Onset Colorectal Cancer
The purpose of this Notice of Special Interest (NOSI) is to solicit applications directed toward identifying, characterizing, and mitigating risk factors, identifying biomarkers for early detection, best screening modalities, and preventive interventions for early-onset colorectal cancer (EOCRC), defined as occurring before 50 years of age.