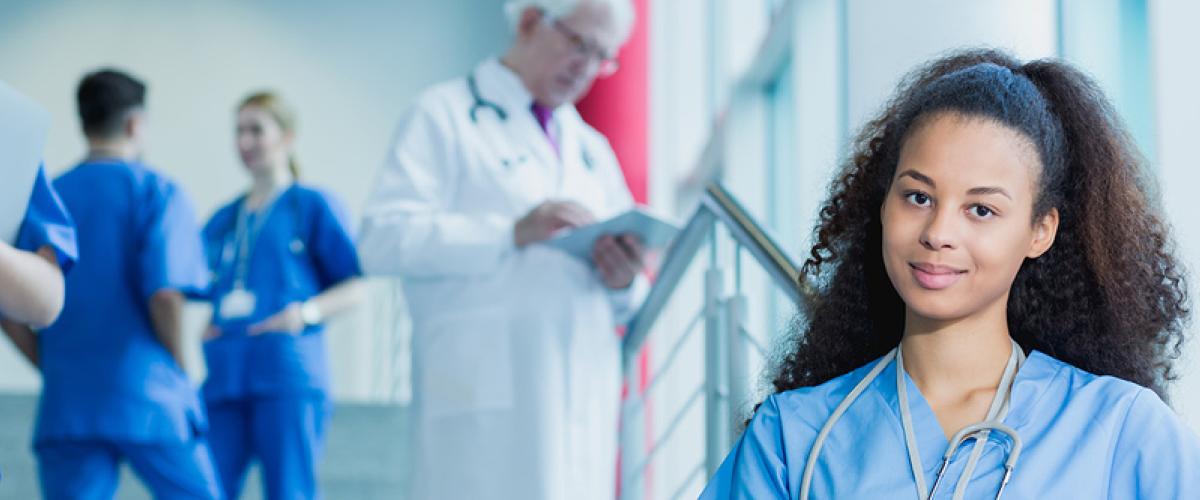 Join a national network of AHEC Scholars and develop the skills you need to make a difference in our state of health.
The NC AHEC Scholars Program recruits, trains, and supports a diverse group of students from across the state, creating a multidisciplinary team of health professionals committed to both community service and the transformation of health care in North Carolina.
With an emphasis on individuals from underrepresented minorities, disadvantaged/rural backgrounds, and first-generation college students, the NC AHEC Scholars Program aims to improve the diversity and distribution of all health professions and to support health systems transformation across the state. Each class of NC AHEC Scholars represents a variety of health professions and institutions from every region of North Carolina.
Selected applicants participate in a two-year educational program and may receive a subsidy, subject to academic or institutional approval. Each AHEC Scholar will receive an NC AHEC Scholars Certificate, setting them apart from other students in an increasingly competitive environment. Selected scholars will also have the chance to meet leaders in health care and make connections with other participants, creating an invaluable network for their future careers in health care.
Local Resources
A Plus Test Prep Offers SAT & ACT Classes, academic enrichment and summer programs, praxis prep and professional development
Shodor ​Established in Durham, NC in 1994, Shodor is a nonprofit organization serving students and educators by providing materials and instruction relating to computational science (scientific, interactive computing).
North Carolina Health Careers Access Program Located on the campus of UNC Chapel Hill
Online Resources