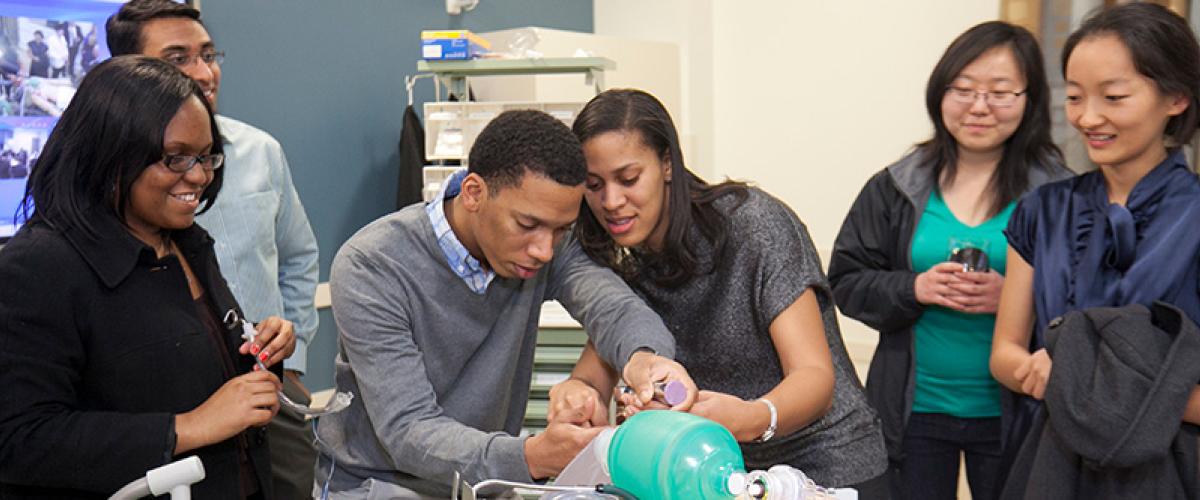 The Duke University School of Medicine Multicultural Resource Center (MRC) was established in 2000 to help the School of Medicine achieve and deliver a culturally competent medical education. The MRC thereby assists with the preparation of learners, staff, and faculty to work and live in a world of diverse people who differ along the lines of culture, faith, gender, sexuality, and socio-economic backgrounds. A resource for the entire School of Medicine community, the MRC provides opportunities for engagement on the local, national, and international levels for students to gain an understanding of health disparities and experience in the delivery of culturally competent health care.
The work of the MRC comprises engaging students and student organizations in joint projects that foster understanding of the sociocultural aspects of healthcare. Medical students join in the local community's efforts to provide health education and health care to those who would otherwise go without. See the Student Organizations page for details on how to get involved.
To address the changing demographics of the patient population, the MRC participates in a number of initiatives to contribute to the diversity of the healthcare workforce. The MRC sponsors two pipeline programs that target pre-college and pre-medical students who are underrepresented in the health professions or who are disadvantaged: the Summer Biomedical Sciences Institute, for first-year and sophomore college students and BOOST (Building Opportunities and Overtures in Science and Technology), a STEM education program in partnership with Durham Public Schools.
Recognizing that the path to medical education begins far before college, the MRC hosts visits to the School of Medicine from high school and college pathway programs.  We have welcomed participants from AHEC, HOSA, Outward Bound, SEP, among others.  Pre-health college programs such as McNair Scholars, MAPS/Prehealth Clubs, MARC Scholars, and others have joined us for an introduction to School of Medicine curriculum and program, discussions with current students and faculty, as well as tours of the medical campus.  To schedule a visit, click here.  
The MRC contributes to the intercultural experiences of School of Medicine learners by providing financial assistance for experiential opportunities through the Opportunity Fund that supports student-initiated projects and the Charles R. Watts Travel Award for domestic or abroad clinical or educational experiences. Both awards carry the proviso that the educational opportunity, project, or event connects the awardees with populations whose backgrounds differ from their own.