Dean Mary E. Klotman established the Office of Physician Scientist Development (OPSD), to oversee the BWF-funded Duke Integrated MD-Scientist Development Program and to more broadly streamline coordination and oversight of physician scientist development within the School of Medicine.
The early successes and broad reach of OPSD initiatives demonstrate the value of centralizing programs and leveraging resources to break down barriers to successful physician scientist careers.  We know that physician scientists bring unique and critically important perspectives to their science. The decline in the pool of physicians pursuing research puts future advances in biomedical research at risk. By investing in an integrated comprehensive program for mentoring, scientific training and support, we expect to both increase the number of trainees who enter the physician scientist pipeline and reduce the loss of trainees from this path at critical career stages.  Learn more about our services and programs.
OPSD Staff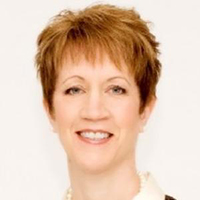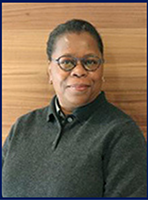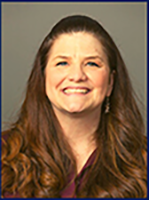 OPSD 2021 Annual Report
Thank you for your support of the Duke University School of Medicine (SOM) Office of Physician-Scientist Development (OPSD). Contributions from Duke Clinical Departments over the past year have allowed us to serve the future and current physician-scientists across the institution and to demonstrate Duke's unmatched institutional commitment to supporting the careers of physician-scientists.
In our third year of operation, we are pleased to report the outcomes that your investment has made possible.
OPSD established new leadership in early 2021 when Rasheed Gbadegesin, MD, was named Associate Dean, Physician-Scientist Development and Faculty Director of OPSD. David Kirsch, MD, PhD, was named Associate Faculty Director of OPSD and Gow Arepally, MD, joined the faculty leadership team in her ongoing role as Strong Start Program Director. Now reporting to Vice Dean, Translational Science, Ebony Boulware, MD, and administratively positioned within the Clinical and Translational Sciences Institute, OPSD has expanded our reach, established new and responsive programming, and worked to develop a diverse and inclusive community of physician-scientists at Duke.
Thank You to Our Supporting Institutional and Departmental Partners!
We represent and serve all departments within the School of Medicine.
Representatives from all 16 clinical departments are included on the OPSD Faculty Steering Committee, which meets monthly to advise OPSD and facilitate bidirectional communication of issues within the departments and resources available to serve constituents across the institution.
OPSD reinforces Duke's national stature as a home for physician-scientist training. Our leadership has spearheaded national collaborations among NIH R38 institutional awardees and Burroughs Wellcome Fund physician-scientist institutional awardees, resulting in scholarly publications. OPSD is a model for centralizing resources and program administration to serve the entirety of our School of Medicine community.
Convened leadership of physician-scientist training grants and programs across departments and

divisions

to

leverage

experiences,

expertise,

and

resources
Developed virtual recruitment tools, represented Duke physician-scientist training programs at national

conferences, and met with candidates for residency and faculty positions—highlighting the physician-

scientist

community

at

Duke as a

key attraction

for

new

medical

students,

trainees,

and

faculty
Offered centralized avenues to expose and recruit students from diverse and underrepresented

backgrounds

to

the breadth

of

specialty

research

and

practice

fields

across

the

School

of

Medicine
Actively advocated for increased early career funding by NIH and other federal research funders in

meetings

with

North

Carolina Senators and

Representatives
Launched

a

diversified

sustainability

plan,

to

include philanthropic

development
To date, programs administered by OPSD have funded 87 awards to students, residents, fellows, and junior faculty conducting research in 12 clinical departments.
·   Preparing Research scholars In bioMEdical sciences (PRIME) Summer Research Program for Non-Duke Medical Students
·   Burroughs Wellcome Fund (BWF) Medical Student (MS3) Scholarships
·   Poindexter Medical Student (MS3) Scholarships
·   Basic Science Research Track MHSc Degree (BSRT MHSc) Scholarships, Supported by BWF
·   NIH R38 Stimulating Access to Research in Residency Awards
·   R38 Technician Support Awards
·   OPSD Technician Support Awards
·   Fund to Retain Clinical Scientists Awards (co-administered with the Office for Faculty)
Strong Start Awards for Junior Faculty
We provide pathways for entry into biomedical research careers and exposure to a variety of medical specialties among diverse populations of students and scholars.
"The OPSD has provided me with a vast amount of help by supporting my additional third year of research. I am very appreciative of the opportunity and I think I will learn a lot in the coming year."
— James Giarraputo, Duke Medical Student; Recipient of the BWF Medical Student Scholarship
OPSD provides career coaching and scholarships to medical students, leveraging the third year scholarly experience to expose future physician-scientists to a variety of specialties. Since 2019, OPSD has awarded 17 medical student scholarships to students working with mentors in nine clinical departments at Duke.
Diversity in STEM Coalition: OPSD convened a coalition of leaders at STEM undergraduate-serving
institutions, including several Historically Black Colleges & Universities, across the region in early 2020. The coalition is contributing to formative evaluation and program development for new research immersion programs for undergraduates, recent graduates, and medical students to be hosted at Duke. The over-arching Preparing Research scholars In bioMEdical sciences (PRIME) Program has been supported by seed funding from the Doris Duke Charitable Foundation (DDCF) and the Burroughs Wellcome Fund (BWF). Through a DDCF- supported collaboration with the Duke Social Science Research Institute, the coalition has served on focus groups and contributed to survey development. The findings will inform program development for post- baccalaureate programs and other research training and education initiatives aimed at preparing a diverse population of scholars for careers in biomedical research. Post-baccalaureate programs will launch in summer 2022.
"Understanding the mechanisms behind what was going on with the patients was very interesting."
— Temi Adeleke, OPSD PRIME Summer Academy Student
In summer 2021, OPSD piloted a summer research program for non-Duke medical students. The OPSD Preparing Research scholars In bioMEdical sciences (PRIME) Summer Research Academy featured a weekly skills-building session, a weekly meet-and-greet session with a Duke physician-scientist, and an 8-week mentored research experience with clinical shadowing. The departments of Ophthalmology and Radiation Oncology funded the program, supporting one student in each of their departments. Two additional students were supported by Duke's T32 in hematology & transfusion medicine. All four students in the pilot program were from underrepresented backgrounds.
For summer 2022, OPSD is well-positioned to expand this highly-rated program and offer it broadly across departments and divisions interested in exposing medical students from diverse backgrounds to research and practice in their fields. Contact OPSD to join the program!
We provide mentorship and career guidance.  Through the OPSD Scholars Concierge Mentoring program, OPSD mentors Junior Faculty (48%), Fellows (24%) Residents (19%) and Medical Students (95).
The OPSD program provides a platform for structuring feasible goals, accessing vast research resources and fostering multidisciplinary engagement early in a physician-scientist's career.

-Ibukun C. Akinboyo, MD,

Assistant Professor in Pediatrics
OPSD Scholars: offers personalized physician-scientist career mentorship for residents, fellows, and junior faculty. OPSD Scholars are matched 1:1 with a Master Mentor who provides a wealth of knowledge and individualized guidance to support early-career physician-scientists and an OPSD Staff Coordinator who maintains meeting notes, provides resources and follows up on action items. OPSD also offers mentor consultation services for medical students, particularly for those choosing a third-year research mentor.
OPSD Master Mentors: 26 Master Mentors from ten clinical departments are guiding students, trainees, and junior faculty in establishing their physician-scientist careers.
NIH R38 Stimulating Access to Research in Residency (StARR) Programs:
Centrally coordinated through OPSD administration, Duke now has 4 R38 grants (the maximum possible, and more than any other institution) out of 25 national programs.
These grants provide research in residency opportunities to trainees in eight clinical departments at Duke. To date, Duke R38 grants have supported 23 Resident-Investigators.
Duke OPSD Leadership has convened a national consortium of R38 MPIs to share challenges and best practices, and to align outcomes reporting for collective advocacy efforts for NIH to renew the R38 mechanism. The consortium recently submitted a manuscript on early program outcomes.
Merit-Based Technician Support Awards to Enable Continuity of Research during Clinical Training:
Through OPSD Technician Support Awards, reported in the Scholarships and Research Funding section, and R38 Technician Support Awards, we facilitate research progress during periods of clinical training and service by supporting helping hands to maintain research continuity. These opportunities also provide mentorship experience for the recipient. We have awarded eight OPSD Technician Support Awards and five R38 Technician Support Awards to date. OPSD also maintains a candidate pool for technician positions.
Departmental Guidelines for Physician-Scientist Training Programs:
The overall goal of a Department-Level Physician-Scientist Training Programs (PSTPs) is to identify and train the next generation of physician-scientists. OPSD offers guidelines for the development of departmental PSTPs and supports implementation and evaluation of department PSTPs.
"[The Research Project & Proposal Development course is] the gold standard for anyone who wishes to improve their grantsmanship, scientific organization, and experimental planning. This was one of the best courses I have taken. It should be a requirement for all junior faculty interested in research."
—2020 Course Evaluation
In 2020, we launched the Basic Science Research Track (BSRT) for the Clinical Research Training Program (CRTP), Master of Health Sciences (MHSc) Degree Program (courses can also be taken individually, outside of the degree program). We have awarded five full-tuition scholarships for the MHSc degree program and have collaborated with fellowship program directors and K applicants to include these courses, as appropriate components of professional development plans in training grant and career development award applications.
Newly Developed Courses in the BSRT:
Research Project and Proposal Development: A

Stepwise

Approach: launched

fall 2020
Statistical Methodology for Basic Research:

launched

spring

2021
Research Professional Development: course

launches

fall 2021
Machine Learning for Health: course launches fall

2021
Scientific Communication: course launches spring

2022
Research Careers Ahead Professional Development Series:
Monthly sessions are delivered in various formats to provide future physician-scientists the knowledge and skills needed to launch a successful research career. Sessions are delivered virtually and recordings are available on-demand following live sessions. 486 registered attendees represent the entire School of Medicine and beyond, with participants from 25 different departments, schools, and programs.
OPSD Scholars Grant Concept Review Program:
Newly launched, the OPSD Scholars Grant Concept Review is available as a benefit to physician-scientist trainees and junior faculty registered in OPSD Scholars. Through this program, investigators present their proposed scientific grant idea to a small group of established investigators with relevant expertise and participate in an open discussion. Investigators present their specific aims page as the starting point, with the goal of identifying weaknesses in the scientific concepts early on, that can be fixed via changes in strategies, presentation, new collaborations, or improved use of available resources.
"I consider OPSD a crown jewel of our institution. It reflects Duke's commitment to training physician-scientists and the overall academic mission. Knowing that OPSD exists is a great reminder of the institutional support and unique milieu that I am fortunate to train in."
—Daniel Joh, MD, PhD, Resident, Surgery
Annual Physician-Scientist Symposium:
OPSD hosts an annual physician-scientist symposium, which features the Nancy C. Andrews Lecture. The symposium aims to bring together physician-scientists from all career levels and all levels of training; to highlight the work of OPSD Scholars; and to raise awareness of OPSD's mission and activities. In March 2021, we held the 4th Annual Physician-Scientist Symposium jointly with the Duke Medical Scientist Training Program. Delivered virtually,the symposium attracted 193 attendees. Featured speakers included Genevieve Neal-Perry, MD, PhD, from the University of North Carolina at Chapel Hill, who was the Nancy C. Andrews Award recipient, and guest lecturer Helen Chu, MD, from the University of Washington, who is a Duke alumnus. Panel discussions and special sessions focused on physician-scientist career development topics and diversity, equity, and inclusion. Prior Nancy C. Andrews lecturers included Jay Shendure, MD, PhD, University of Washington (2018); Rodger Liddle, MD, Duke University (2019); and Elizabeth McNally, MD, PhD, Northwestern University (2020). The 2022 Duke Physician-Scientist Symposium is scheduled for Thursday, March 24thand features Nancy C. Andrews Lecturer Martin Pollak, MD, from Harvard University. Our planning committee comprises co-chairs Phuong Doan, MD and Opeyemi Olabisi, MD, PhD; and committee members Katy Lui, MD, PhD; Aaron Vose, MD; Cesar Lopez, MD, PhD; Jessica Regan, MD; and MSTP student Carolyn Diaz.
Funding opportunities, upcoming events, and everything Duke physician-scientists need to know…delivered to your inbox in an easy-to-digest format. Our newsletter is distributed monthly to 484 recipients.
Physician-scientist funding opportunities curated by Michael Gunn, MD, delivered weekly via email and archived on the OPSD website.
Virtual Town Halls:
In response to Duke's establishment of the Duke Faculty Practice, OPSD hosted a virtual town hall to discuss implications to our physician-scientist faculty and to advocate for their unique needs.
As we consider our mission, our vision, and the value we continue to bring to the Duke physician-scientist community, we are working diligently to secure diversified funding support to sustain quality physician-scientist development opportunities long-term. Current strategies include grant opportunities from foundations and NIH (e.g. R25 Research Education programs); collaborations on new initiatives (e.g. COVID-19 Fund to Retain Clinical Scientists); opportunities to provide professional development curricula for pharmaceutical and biotechnology company staff; and philanthropic development with endowment goals for key programs. Additionally, OPSD's realignment within the CTSI's administration presents an opportunity for funding support as a component of Duke's Clinical & Translational Science Award renewal.
Appendices
Rasheed Gbadegesin, M.D. (Associate Dean, Physician- Scientist Development; Pediatrics)
David Kirsch, M.D., Ph.D. (Associate Faculty Director, OPSD; Radiation Oncology)
Gowthami Arepally, M.D. (Strong Start Program Director; Medicine)
Andrew Alspaugh, M.D. (Medicine)
Cindy Amundsen, M.D. (Obstetrics & Gynecology)
Gerard Blobe, M.D., Ph.D. (Medicine)
Kaf Dzirasa, M.D., Ph.D. (Psychiatry & Behavioral Sciences)
Susan D. Emmett, MD, MPH (Head and Neck Surgery & Communication Sciences)
William Eward, M.D. (Orthopaedic Surgery)
Matthias Gromeier, M.D. (Neurosurgery)
Michael Gunn, M.D. (Medicine)
Jeffrey Guptill, M.D. (Neurology)
David Harpole Jr, M.D. (Surgery)
Christopher Holley (Medicine)
Christopher Kontos, M.D. (Medicine)
Daniel Laskowitz, M.D. (Neurology)
Xunrong Luo, M.D., Ph.D. (Medicine)
Amanda MacLeod, M.D. (Dermatology)
Andrea Nackley, PhD (Anesthesiology)
Rendon Nelson, M.D. (Radiology)
Truls Ostbye (Family Medicine and Community Health)
Scott Palmer, M.D. (Medicine)
William J. Steinbach, M.D. (Pediatrics)
Cynthia Toth, M.D. (Ophthalmology) Ken Young, M.D. (Pathology)
Phuong Doan, M.D. (Co-Chair), Associate Professor, Medicine (Hematology & Oncology)
Opeyemi Olabisi, M.D., Ph.D. (Co-Chair), Assistant Professor, Medicine (Nephrology)
Katy Liu, MD. Ph.D., Medical Instructor, Ophthalmology
Aaron Vose, M.D., Fellow, Medicine (Pulmonology)
Cesar Lopez Angel, M.D., Ph.D., Resident, Pediatrics (Infectious Diseases)
Jessica Regan, M.D., Resident, Medicine (Cardiology)
Carolyn Diaz, MSTP Student
Burroughs
Wellcome

Fund

Medical

Student

Scholarships

2019 Recipients:

James Giarraputo, working with Simon Gregory (Neurology)

Maria Gomez-Caraballo, working with Daniel Stamer (Ophthalmology)

Vivian Lei, working with Amanda MacLeod (Dermatology)

Diana Waters, working with Kafui Dzirasa (Psychiatry and Behavioral Sciences)

2020 Recipients:

James Giarraputo, working with Simon Gregory (Neurology)

Simon Jiang, working with Amanda MacLeod (Dermatology)

Apoorva Kandakatla, working with Katie Garman (Medicine)

Allison Oliva, working with Bradley Goldstein (Head & Neck Surgery & Communication Sciences)

2021 Recipients:

Isabel DeLaura, working with Stuart Knechtle (Surgery)

Christine Park, working with Derek Southwell (Neurosurgery)
Poindexter
Medical

Student

Scholarships

2019 Recipients:

Nicolas Drysdale, working with James MacNamara (Neurology)

Shelby Harper, working with Todd Purves (Surgery)

Lindsey Olivere, working with Chris Kontos (Medicine)

2020 Recipients:

Emily Chen, working with Andrew Armstrong (Medicine)

Vivian Lei, working with Amanda MacLeod (Dermatology)

Emily Lerner, working with Peter Fecci (Neurosurgery)

2021 Recipients:

Emily Lerner, working with Peter Fecci (Neurosurgery)

Camille Pierre, working with Kevin Saunders (Surgery)
Burroughs
Wellcome

Fund

Scholarships

for

the

MHSc

Degree,

Basic

Science

Research

Track

2020 Recipients:

Andrew Barbas, Assistant Professor (Surgery)

Emily Lerner, MS3 Student working with Peter Fecci (Neurosurgery)

2021 Recipients:

Qimeng Gao, Resident (Surgery), working with Andrew Barbas

Mary Moya-Mendez, MS3 Student working with Andrew Landstrom (Pediatrics)

Camille Pierre, MS3 Student working with Kevin Saunders (Surgery)
OPSD
Technician

Support

Awards

2019 Recipients:

Georgia Beasley, Assistant Professor (Surgery)

Stephen Harward, Resident (Neurosurgery), working with James McNamara

Jordan Pomeroy, Fellow (Medicine), working with Nenad Bursac (Biomedical Engineering)

2020 Recipients:

Georgia Beasley, Assistant Professor (Surgery)

Stephen Harward, Resident (Neurosurgery), working with James McNamara

Jeremy Force, Assistant Professor (Medicine)

Melodi Whitley, Resident (Dermatology), working with Amanda MacLeod

2021 Recipients:

Aaron Vose, Fellow (Medicine), working with Rob Tighe

Karolina Woroniecka (Pathology), working with Peter Fecci

Kara Wegermann, Resident (Medicine), working with Steven Patierno
Physician-Scientist
Junior

Faculty

Strong

Start

Awards
2017 Recipients:
Mehreen Arshad, Pediatrics
Phuong Doan, Medicine
Katie Garman, Medicine
Chris Holley, Medicine
Ravi Karra, Medicine
Amanda MacLeod, Dermatology
Jonathan Riboh, Surgery
2018 Recipients:
Andrew Barbas, Surgery
Sidney Gospe, Ophthalmology
Gentzon Hall, Medicine
Grace Lee, Medicine
Yvonne Mowery, Radiation
Oncology
2019 Recipients:
Dennis Abraham, Medicine
David Brown, Surgery
Pinar Gumus-Balikcioglu, Pediatrics
Brent Hanks, Medicine
Noelle Younge, Pediatrics
2020 Recipients:
Michael Deel, Pediatrics
Michael Lidsky, Surgery
Andrea Yu, Medicine
Joshua Thaden, Medicine
2021

Recipients:
Christine Eyler, Radiation Oncology
Joseph Fernandez-Moure, Surgery
Katy Liu, Ophthalmology
Stacey Maskarinec, Medicine
Robert McGarrah, Medicine
Kevin Southerland, Surgery
OPSD
PRIME

Summer

Academy

Research

Program

Awards

Medicine (Hematology)

Jasmene Abernathy, Medical Student at Meharry Medical College; Research Mentor: Jennifer Rothman

Uzoamaka Obodo, DeBusk College of Osteopathic Medicine; Research Mentor: John Strouse
Ophthalmology
Temi Adeleke, Medical Student at Southern Illinois University; Research Mentor: Eleonora Lad
Radiation
Oncology

Abdul-Rahman Saleh, Medical Student at Campbell University School of Osteopathic Medicine; Research Mentor: Chang-Lung Lee
Anesthesiology
Leah Acker, Resident
Miles Berger, Asst. Professor
Dermatology
Drew Emge, Resident
Melodi Whitley, Resident
Medicine
Jeremy Force, Asst. Professor
Candace Haddox, Fellow
Gentzon Hall, Asst. Professor
Joyce Hwang, Resident
Larry Jackson II, Asst. Professor
Grace Lee, Asst. Professor
Anika Lucas, Fellow
William McManigle, Fellow
Julia Messina, Asst. Professor
Titus Ngeno, Fellow
Sweta Patel, Fellow
Jordan Pomeroy, Fellow
Lindsay Rein, Asst. Professor
Jatin Roper, Asst. Professor
Crystal Tyson, Asst. Professor
Aaron Vose, Fellow
Neurology
Noreen Bukhari, Asst. Professor
Ashley Helseth, Fellow
Jennifer Kang, Fellow
Tanziyah Muqeem, Resident
Neurosurgery
Derek Southwell, Asst. Professor
Obstetrics & Gynecology
Haley Moss, Asst. Professor
Ophthalmology
Xi Chen, Asst. Professor
Katy Liu, Medical Instructor
Orthopaedic Surgery
Christopher Lunsford, Asst. Professor
Julia Visgauss, Asst. Professor
Pathology
Giselle Lopez, Asst. Professor
Pediatrics
Ibukunoluwa Akinboyo, Asst. Professor
Kaveh Ardalan, Asst. Professor
Agnes Chao, Fellow
Jennifer Cohen, Asst. Professor
Adrian Epstein, Fellow
Elizabeth Erickson, Asst. Professor
Sarah Heston, Fellow
Monica Lemmon, Assoc. Professor
Jeffrey Russ, Medical Instructor
Shareef Shaheen, Technician
Tobias Straube, Fellow
Psychiatry and Behavioral Sciences
Alexandra Bey, Resident
Radiation Oncology
Christine Eyler, Medical Instructor
Yvonne Mowery, Asst. Professor
Zachary Reitman, Medical Instructor
Surgery
Alexander Allori, Asst. Professor
Daniel Joh, Resident
Annie Liu, Resident
Medical Students
Priya Alegesan
Kelly Buchanan
James Giarraputo
Kathryn Henshaw
Other
Syed Faaiz Enam, Postdoctoral Fellow, Biomedical Engineering
Benjamin A. Alman (Orthopaedic Surgery)
J. Andrew Alspaugh (Medicine)
Gowthami M. Arepally (Medicine)
David Ashley (Neurosurgery)
Gerard C. Blobe (Medicine)
Hayden B. Bosworth (Population Health Sciences)
Anna Mae Diehl (Medicine)
Susan D. Emmett (Head and Neck Surgery & Communication Sciences)
Rasheed Gbadegesin (Pediatrics)
Geoffrey S. Ginsburg (Medicine)
Jennifer B. Green (Medicine)
Rachel Greenberg (Pediatrics)
Matthias Gromier (Neurosurgery)
Michael Dee Gunn (Medicine)
David H. Harpole (Surgery)
Christopher Holley (Medicine)
Erich Senin Huang (Biostatistics and Bioinformatics)
Megan J. Huchko (Obstetrics and Gynecology)
David G. Kirsch (Radiation Oncology)
Stuart J. Knechtle (Surgery)
Christopher D. Kontos (Medicine)
Xunrong Luo (Medicine)
Truls Ostbye (Family Medicine)
William J. Steinbach (Pediatrics)
Nathan M. Thielman (Medicine)
Cynthia Toth (Ophthalmology)
George A. Truskey (Biomedical Engineering)
R. Sanders Williams (Medicine)
2019 Appointees
Muath Bishawi (Surgery); Mentor: George Truskey
Sonali Bracken (Medicine); Mentor: Stefanie Sarantopoulos
Zachary Fitch (Surgery); Mentor: Stuart Knechtle
Jessica Regan (Medicine); Mentor: Svati Shah
Meredith Sooy (Pediatrics); Mentor: Jennifer Li
Anna Williams (Pediatrics); Mentors: Clarissa Diamantidis, Rasheed Gbadegesin
Derek Zachman (Pediatrics); Mentor: Matthew Hirschey
2020 Appointees
Amy Berkman (Pediatrics); Mentor: Andrew Landstrom
David Elliott (Medicine); Mentors: Robert McGarrah, Phillip White
Colin Kent (Radiation Oncology); Mentors: David Kirsch, Yvonne Mowery
Brian Shaw (Surgery); Mentor: Allan Kirk
E. Hope Weissler (Surgery); Mentor: W. Schuyler Jones
2021 Appointees
David Carpenter (Radiation Oncology); Mentor: Joseph Salama
Benjamin Cocanougher (Pediatrics); Mentor: Robert Lefkowitz
Aaditya Khatri (Medicine); Mentor: Scott Palmer
Holly Lewis (Surgery); Mentor: Tatiana Segura
Cesar Lopez Angel (Pediatrics); Mentor: Georgia Tomaras
Chelsea Perfect (Medicine); Mentor: Susan Hastings
Deborah Rose (Neurology); Mentor: Andy Liu
Mitchell Veverka (Surgery); Mentors: Junie Yao, Alexander Limkakeng
Audrey Zhang (Medicine); Mentor: Susan Hastings
R38 Technician Support Awards
Muath Bishawi (Surgery)
Sonali Bracken (Medicine)
Jessica Regan (Medicine)
Brian Shaw (Surgery)
Derek Zachman (Pediatrics)