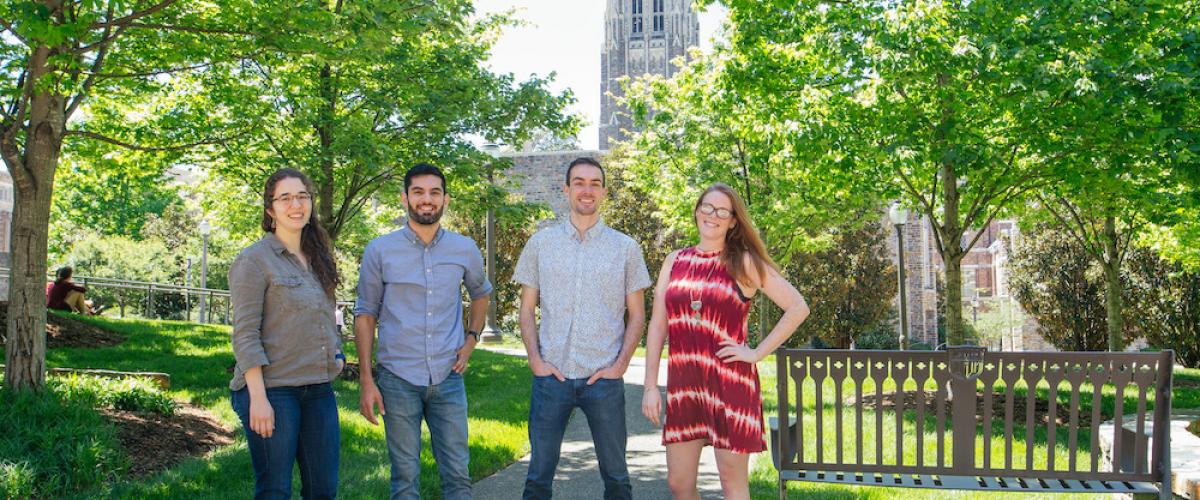 We encourage applications from students with strong undergraduate backgrounds in biology, statistics, mathematics, physics, and/or computer science. We look for students who have excelled in science coursework as undergraduates and/or who have performed at a high level in independent study, research, or work. We admit young scientists of great promise and teach them to be excellent researchers and life-long learners.
ADMISSION CRITERIA
Applicants should submit an electronic application and all supporting materials through the Duke Graduate School. Do not send application materials or supporting documents directly to the CBB program.
Application fee waivers are available in a limited number of circumstances and are examined on a case-by-case basis. Inquiries should be made BEFORE the applicant has submitted the application and should be directed to Dr. Alan Kendrick: alan.kendrick@duke.edu
The CBB admissions committee uses a holistic rubric to review applications, which includes your previous academic performance in relevant areas of statistics, computer science, and biology; your personal statement; previous research experience; and recommendation letters. The committee also carefully considers factors of diversity, equity and inclusion in evaluating applicants.
FINANCIAL AID
All CBB students are guaranteed at least five years of funding that includes tuition, fees and a generous stipend. The uniform stipend for academic year 2022 - 2023 was $33,660. The CBB Graduate Program provides support for students admitted directly into the program for the first year of doctoral study. Beginning September 1 of the second year in residence, the faculty advisor will become responsible for the student's stipend and fees for the duration of the student's dissertation work. Many CBB students are also awarded competitive national and international graduate fellowships, such as the National Science Foundation Graduate Research Fellowship, the PhRMA Informatics Pre-doctoral Awards, the Ruth L. Kirschstein Predoctoral Individual National Research Service Award and more.