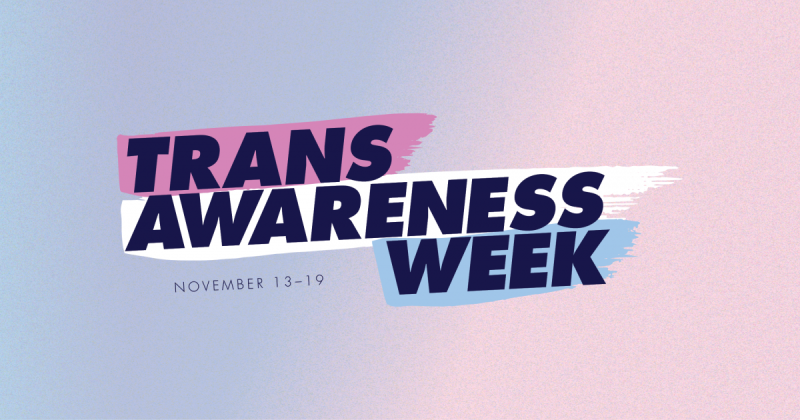 On Transgender Day of Remembrance, the culmination of Transgender Awareness Week, the Duke University School of Medicine honors and commemorates the lives of the transgender and gender non-binary community lost to deadly violence over the past year. There is much work still left to do. Today, we also want to recognize the remarkable courage, tenacity, and joy this group has brought to our society.
"Today is a day to remember the trans lives that have been lost, and the barriers this population continues to face," said Dane Whicker, PhD, director of Gender and Sexual Diversity Initiatives for the School. "But we want to also want to uplift the transgender community for its strength, resilience and remarkable progress in spite of many barriers. Today we're paying tribute to our transgender colleagues, patients, learners and friends."
The Duke Divinity School held a virtual vigil for the Transgender Day of Remembrance on Wednesday, Nov. 18 and will do so again today, Friday, November 20. Read more about those here.
Duke is committed to creating an inclusive environment for the transgender community through its policies protecting gender identity and gender expression. Duke Health provides affirming clinical services at Duke's Child and Adolescent Gender Care Clinic and Duke Adult Gender Medicine.
To help draw attention to the Day of Remembrance and the needs of this population, Whicker answered the following questions.
Why is today called a Day of Remembrance?
Transgender Awareness Week ends in a Day of Remembrance to memorialize members of the transgender and non-binary community whose lives have been lost to violence. At least 37 transgender or non-conforming individuals have already been violently shot or killed in 2020. Most of these have been Black or Latinx transgender women.
How has the transgender community been affected by the COVID-19 pandemic?
Already a marginalized population, the transgender community has been made especially vulnerable by the COVID-19 pandemic. Due to social drivers, transgender and non-gender binary individuals are more likely to lack health coverage, to have chronic illnesses that make them vulnerable to COVID-19, or to be unemployed or economically insecure. Finding quality healthcare, always an issue for members of the transgender community, has been made especially difficult during the pandemic. The pandemic has also amplified existing health concerns, such as lack of access to gender-affirming hormones and transition-related care. In spite of these difficulties, the transgender and non-binary community remains a resilient, population.
What is the Duke University School of Medicine doing to help the transgender community?
The School's Sexual and Gender Diversity Advisory Council (SAGDAC) and the student group DukeMed Pride continue to work to create a welcoming and affirming environment for lesbian, gay, bisexual, transgender, queer/questioning (LGBTQ) lives, both within the School of Medicine and our broader community.
The School is also preparing to launch an updated OutList for self-identified LGBTQ and LGBTQ allies who are health-care professionals, faculty, staff, students, and trainees from across the School who are willing to serve as advocates, mentors, and compassionate resources. This list will debut in early 2021.
Our Moments to Movement initiative to dismantle systematic racism and create a welcoming, equitable School for everyone will also acknowledge and address the health disparities and discrimination experienced by the transgender and non-binary community, especially for those experienced by transgender and non-binary persons of color.
More information about local events for Transgender Awareness Week can be found on the Equality North Carolina website.