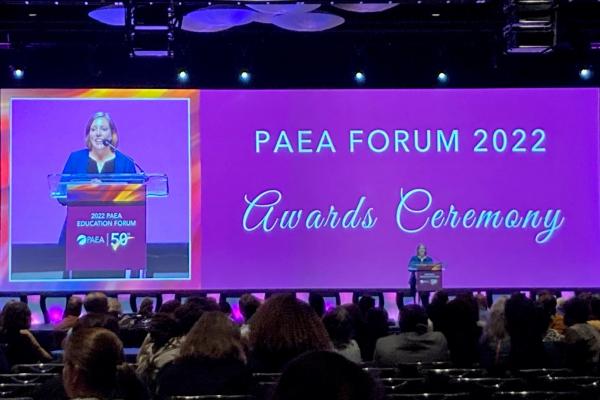 Earlier this month, Duke PA Program faculty and alumni traveled to San Diego for the 2022 Physician Assistant Education Association (PAEA) forum.  
According to the PAEA website, "For over 25 years, the PAEA Education Forum has been the premier event in PA education, bringing together faculty and staff to learn and connect." 
The forum showcases innovations and research in the education of future physician assistants. It features presentations, education sessions, awards, and a virtual platform for additional sessions. 
Future Educator Fellowship awardee Kay Burrows ('22) presented her project focusing on substance use disorders titled Solutions of Substance, the Essential Role of Medication Assisted Treatment waiver training in PA Education. Second-year student Katherine Bullock also attended in her role as a current Future Educator Fellow.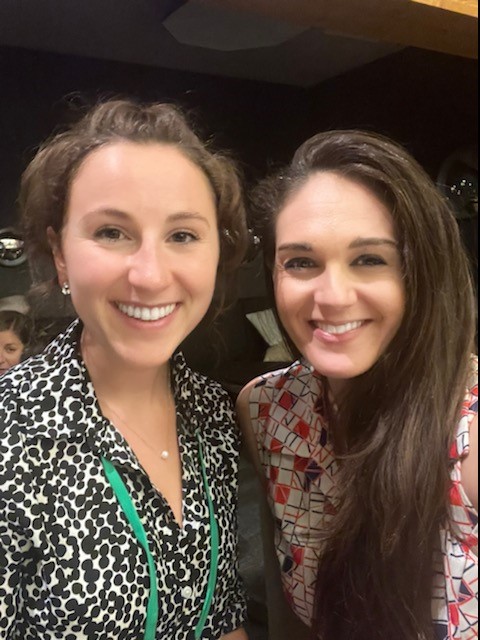 Participating Duke PA faculty included: 

 
Quincy Jones, MSW, MHS, PA-C 
Alicia Bolden, DMSc, MPH, PA-C, Director of Clinical Education 
Rachel Porter, PhD 
Annamarie Streilein, MHS, PA-C, Director of Preclinical Education 
Janelle Bludorn, MS, PA-C 
Jacqueline Barnett, DHSc, MSHS, PA-C, Division Chief and Program Director 
Nick Hudak, MPA, Msed, PA-C 
Betsy Melcher, MS, ATC, MHS, PA-C 
Quincy Jones

-- chaired the awards committee and opened the award ceremony

 

Quincy Jones

and

Rachel Porter – Poster Presentation: Casting A Wider Net: Increasing Equity, Inclusivity, and Diversity in Faculty Searches 

Quincy Jones

– developed and facilitated a 1-day workshop: 

Sexual and Gender Minority Content in PA Curriculum:  A Practical Approach 

Quincy Jones

,

Alicia Bolden, Rachel Porter, and Annamarie Streilein– Prerecorded session: Casting A Wider Net: Increasing Equity, Inclusivity, and Diversity in Faculty Searches 

Rachel Porter

– Poster Presentations:

Reimagining Student Orientation to Create a Holistic Onboarding Process 

Janelle

Bludorn

,

– Session presentations:

The Road to Establishing a Clinical Year POCUS Curriculum; and Can You Hear Me Now? Podcasting for Modern Medical Education 

Janelle

Bludorn

– workshop collaborator:

Overcoming Bias in PA Education: Proactive Educational Material Design  

Janelle

Bludorn

– Future Educator Fellowship Steering Committee - led the fellowship intro session and helped facilitate the Future Educator Presentation sessions 

Jacqueline Barnett

– PAEA Treasurer -- presented:

NO More Excuses the CARES Framework in Action and Untold Stories of John

Henryism

: Being Black in PA Education

 

Everett C, Coplan B,

Nick Hudak, Quella A, Sturges D, Dehn R, Honda T. Podium Presentation. Peer Reviewing Research Articles for PA Journals  

Nick Hudak

, Eggleston A, Freeman-Hildreth Y, Grubb B, Roman C. Podium Presentation.

AAPA-PAEA Research Fellows Presentations  

Betsy Melcher

– Lead facilitator for the three-day

PAEA Faculty Skills 101 workshop preceding the forum 
---
---