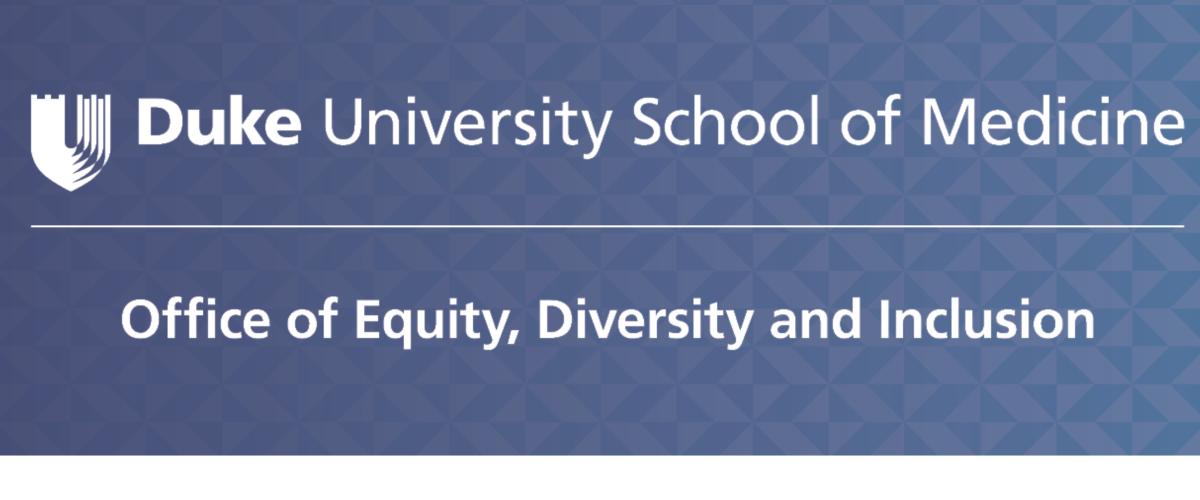 This guide is intended to:
Support EDI strategy assessment, enhancement, and development

Enhance access and use of existing data, dashboards, and reports

Provide direction on available expertise for ad hoc analytics requests

Communicate about forthcoming resources to support efforts
Data Availability, Use and Access
Data are managed, analyzed, and reported by a range of offices using varying approaches, including some public-facing and restricted-access dashboards, standing reports, and ad-hoc studies.

Many data, dashboards and reports are, by design, accessible to select individuals and their use may be subject to

Duke's Data Classification Standard

policies.

Access may be limited to school and unit leaders, including chairs, chief administrative and business officers, HR representatives, and EDI leaders.

Data definitions, such as race/ethnicity groupings, may vary across data sources and reports.

Many available data and reports focus on select constituent groups, such as faculty, staff, health professions and biomedical sciences learners, and postdoctoral trainees.

The timing of data collection and reporting varies across sources.

It is not necessarily possible to link or match data across data, dashboards, or reports in this guide.

This guide provides information on frequently used data and reports that support EDI strategy development and enhancement. It is not exhaustive of all data and reports available.

A broader set of data resources available at Duke can be found on the Racial Equity at Duke

website

.
Contact Rebecca Redmond, Director of Assessment & Research in the SOM Office of Equity, Diversity and Inclusion, with questions about access to, content and use of these resources.