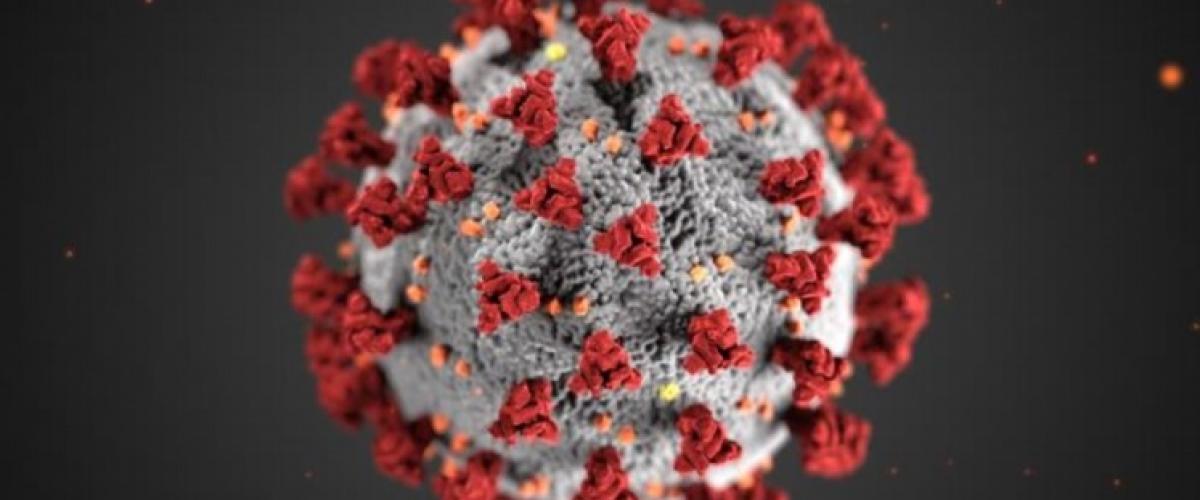 The Duke University School of Medicine is committed to promoting our values of equity, diversity, and inclusion as we work together to combat the continuing coronavirus outbreak. We are sharing the following resources as a starting point for promoting discussion about bias, stigma, and COVID-19.
These topics and resources are a work in progress. We will update them on a regular basis as the situation evolves. Please visit on a regular basis for more information.
Why Acknowledging Our Bias is More Important Than Ever
Unconscious biases are stereotypes about certain groups of people based on their race, gender identity, social group, or other aspects of one's identity and/or life experiences. We all have biases, and they're more likely to affect our decisions when we're feeling pressure, time limits, fatigue or other stresses--all factors many of us are facing during this epidemic. Acknowledging these biases is the first step towards counteracting them. Read more about them, and what we can do to mitigate them, here.
The Centers for Disease Control and Prevention discuss the ways that the coronavirus is and isn't spread.
The APA shares information about the persuasive stigma and bias that are emerging from the COVID-19 epidemic and offer ways to counter them.
As this epidemic progresses, clinicians may be confronted with difficult decisions about scarce resources for life saving equipment. Duke University School of Medicine's Andrew Spector, MD, posits that acknowledging and mitigating biases is key to preventing harm and ensuring equitable treatment for racial/ethnic minorities and other vulnerable group
How COVID-19 is Amplifying Existing Health Disparities
The COVID-19 epidemic affects us all, but the disease has been especially harmful to people of color and other vulnerable populations, especially those who live in dense urban areas. As a group, people of color are more likely to be exposed to the coronavirus, and when they get infected, are more likely to die than their white counterparts. Previously existing social and cultural inequities rather than any biological differences between these populations, appear to be responsible for these differences. The resources below provide more information about these disparities and how some experts are trying to reduce them.
For marginalized populations who live with poverty, health inequities, and other burdens, the outbreak could be especially brutal. The American Association of Medical College discusses how can we step up to meet their needs.
Clyde W. Yancy, MD, summarizes the latest population data about African Americans and COVID-19, discusses the pre-existing disparities that are leading to higher rates of death and infection, and offers guidance about how to mitigate further harm.
Selwyn M. Vickers writes how the COVID-19 pandemic is radically exacerbating racial and socioeconomic disparities in health and health care in America, creating a crisis within a crisis.
Ibram X. Kendi, Director of the Antiracist Research and Policy Center at American University, discusses how the limited available data are showing vast racial disparities in the epidemic, and discusses the faulty logic of laying the blame for these disparities on individual behavior.
Jamelle Bouie discusses how black susceptibility to infection and death in the coronavirus pandemic is due to systematic, race-based inequalities in the United States.
US News and World Report's Casey Leins reports on the emerging state-based data on how COVID is affecting individuals of different races.
The Lives and Livelihoods of Many in the LGBTQ Community Are at Risk During the COVID-19 Crisis
In addition to people of color, the LGBTQ+ community is also a marginalized population at greater risk than the general population for suffering from the COVID-19 epidemic. The Human Rights Campaign recently published a policy brief outlining these health and economic harms.
How Xenophobia, Racism, and Other "Isms" Are Re-Emerging During the Epidemic
As the COVID-19 epidemic spreads throughout the country, many Asian Americans and people of Asian descent have been subjected to insults, prejudice, and hostility because of the virus' origins in Wuhan, China. These attacks fit a pattern of hostility towards Asians and Asian Americans that dates back more than 100 years.
The CDC discuss how stigma is affecting individuals of Asian descent, how that stigma is based on erroneous information, and how individuals can counter that stigma.
Throughout history, infectious diseases have been associated with othering. The Lancet discusses how the COVID-19 pandemic has uncovered social and political fractures within communities, with racialized and discriminatory responses to fear, disproportionately affecting marginalized groups.
As COVID-19 infections increase, so too does racism and xenophobia. Teaching Tolerance offers "Speak Up" strategies to respond to racist or xenophobic comments about coronavirus or anything else.
As the number of novel coronavirus cases rises, anxiety over the potentially deadly disease has been partly based on a fear of people of Asian descent rather than of the actual public health risk.
Health Disparities in North Carolina
As they are in many other parts of the country, racial disparities are amplifying the devastating effect of COVID-19 in North Carolina, with people who are Black, Latinx, or Native Americans being less likely to have access to care, and more likely to die or have serious injury if they get COVID-19.
COVID-19 testing is provided at some local health departments, doctor and clinician offices, many hospitals and clinics, many pharmacy sites and retail outlets, and other community locations. Find a list of local testing events here.
Coronavirus is disproportionately impacting southeastern North Carolina's Hispanic and black communities, highlighting disparities that were present even before the pandemic arrived.
Native Americans face many of the same health disparities Black and Latinx Americans do. They are disproportionately more likely to have lower incomes and less likely to have health insurance. But, North Carolina's Lumbee Tribe has only partial federal recognition for COVID-19 relief.
Not having legal status hindered Carlos Díaz, a construction worker, from receiving a COVID-19 test. His and other cases reflect the disparity and inequality of access to healthcare that Latinos face in North Carolina.
A high percentage of COVID-19 cases in hot spots, including those in North Carolina, are among people of color, particularly Hispanic and Black residents, according to a new analysis released by the Centers for Disease Control and Prevention (CDC).
Across the country, individuals living in white, wealthy neighborhoods are more likely to have more COVID-19 testing options, despite communities of color being disproportionately impacted by the virus.
Daniel and Eliana Kusak, an Argentinean husband and wife who have lived in the United States for more than two decades, are among the thousands of Latinos who have been affected by the spread of the pandemic in Mecklenburg County.
Across North Carolina, they're the men and women bearing the brunt of the hardest work out there — farm work, construction, lawn care, food processing, restaurant work — and they're often Hispanic.
COVID-19 is posing both a physical and financial threat to historically Black colleges and universities in North Carolina.