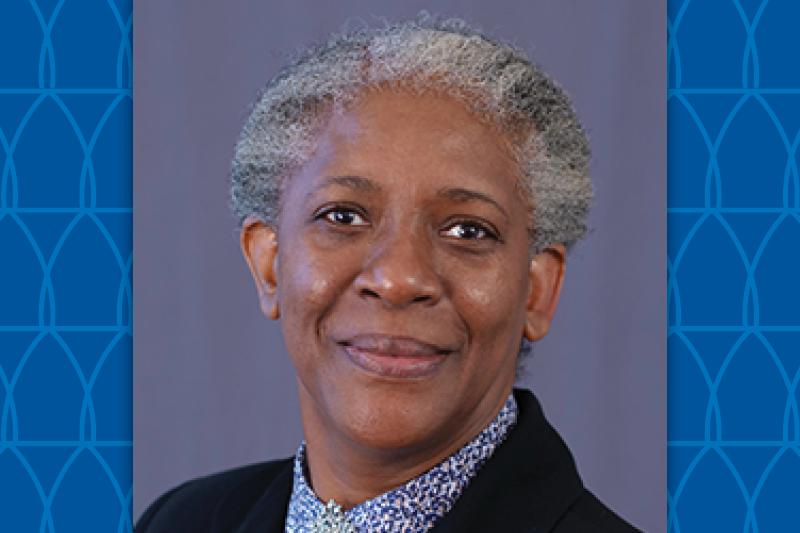 When Sheba Hall first came to work as a staff assistant in the Office of Student Affairs at Duke University School of Medicine in 1987, "I felt like I was in the right place at the right time," she said. That feeling was spot-on; while Hall's title and job level have changed over the years, her commitment to this office has never wavered.  
"We're surrounded by the medical students, and I like supporting them through each step as they fulfill their career goals and being available whenever they need help or have questions," she said. "We have had a lot of wonderful and outstanding students."  
In 2023, Hall, now an administrative coordinator, won the Duke University Presidential Award for her dedicated service to the Office of Student Affairs. In nominating her, Joseph A. Jackson, associate dean and director of the Office of Student Affairs, and Jennifer Averitt, associate dean for Medical Education Administration, described her as "the glue that holds the office together," as well as "curious and supportive."   
When the pandemic began in March 2020, Hall volunteered to be on site many days to check people in and monitor admittance to the Trent Semans Center for Medical Education. Most of the doors were locked to minimize traffic. "I know some people saw it as a tedious job, but I saw it as a chance to meet people with a pleasant face and a smile during a dreary time," she said.  
A big part of Hall's job involves helping students celebrate milestones in their careers. "As administrative coordinator, I oversee a lot of the work that's done for the medical students, and I help get the ball rolling for events like the Hippocratic Oath ceremony, the White Coat Ceremony, and Match Day," she said. Hall and the two staff assistants on the team start planning those events three months in advance. 
"All the people that I've worked with throughout the years have been very supportive, and I have loved working with them and learning from them. That's how I got to be to where I am now; we work together," Hall said. "No one person has ever said 'This is my job and I'm not going to train you or let you see what I do.' We cross train."  
Hall takes this same approach with others. "I want the staff assistants to know what I do and learn so they can progress as well," she said.  
Staff assistant Kim Roberson has worked with Hall for a little over a year. "She is the most hard-working person I know, with a smile that lights up a room," Roberson said. "She has welcomed me into this position and helped me learn everything I need to excel in my role. I'm trying to learn as much as I can from her."  
Hall said she has also learned a lot from colleagues across Duke, whether through formal classes about Duke's financial system or informal collaborations. People from other departments have shared their experiences on how to "work smarter, not harder," especially when planning events.  
When not at work, Hall stays busy caring for her mom, who lives with her and will turn 88 this year. Her small dog, a girl named Buddy, rounds out her home.  
Hall feels strongly that her current place at Duke is the one for her. "I have a few more years before retirement, and I'll be right here," she said.