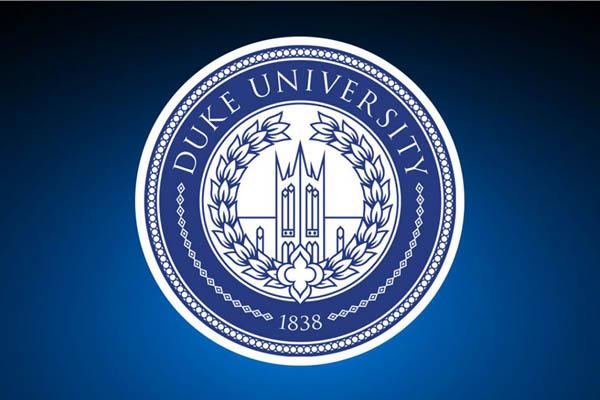 Three individuals and two teams within the School of Medicine are among Duke's 2022-23 Presidential Award winners. 
From completing ground-breaking medical procedures to designing innovative ways to enrich the student experience, this year's Presidential Award winners shined both while taking on big challenges and creating small, meaningful moments. 
The eight individuals and five teams who earned Duke's highest staff and faculty honor were selected from nominations from across the university and health system. The winners will be honored with a ceremony at 4 p.m. Tuesday, February 28, in Page Auditorium. Following the ceremony, there will be a reception in Penn Pavilion. The Duke community is invited to attend; please RSVP. 
The awards are organized by the Office of the President in partnership with Duke Human Resources and honor teams and individuals who best demonstrate Duke's core values of respect, trust, inclusion, discovery and excellence. 
"This year's Presidential Award honorees are an extraordinary group, and I am delighted to recognize these dedicated staff and faculty with one of Duke's highest honors for service and excellence," said Duke University President Vincent E. Price. "Through their tireless efforts and commitment to our shared values, the honorees are shaping Duke's identity and advancing our education and patient care missions. I am grateful for the Presidential Awards Committee, which has dedicated a great deal of time and attention to making these recognitions possible." 
The 2022-23 Presidential Award Winners from the School of Medicine are: 
Individuals 
Joseph William Turek, Chief of Pediatric Cardiothoracic Surgery, Duke University Medical Center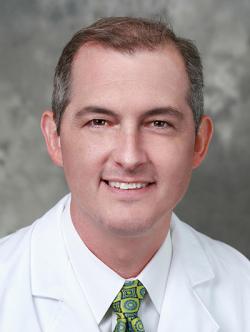 As a gifted surgeon, Dr. Joseph William Turek has done ground-breaking work, performing the world's first co-transplant of heart and thymus tissue, the world's first partial heart transplant for a newborn without functioning aortic or pulmonary valves, and led the teams completing the nation's first pediatric donation after circulatory death (DCD) heart transplant and the first infant DCD heart transplant utilizing normothermic regional perfusion. 
During his time as the chief of Duke's pediatric congenital heart surgery unit, the volume of patients has increased by 80 percent while the risk-adjusted survival rates remain among the best in the nation. Turek has also spearheaded efforts to ensure all children with congenital heart disease in North Carolina have access to quality care by building collaborations with other health care systems. 
"His positive energy has really developed a positive work culture within our program," said nominators and physician assistants Laura Sullivan and Victoria Wildman. "He is truly making a difference in the lives of everyone. … We feel that Joe's exceptional contributions to the field of congenital heart surgery, to the Duke Health system, to our patients, their loved ones and each other exemplifies our institutional values." 
John Purakal, Assistant Professor, Emergency Medicine, Duke University Medical Center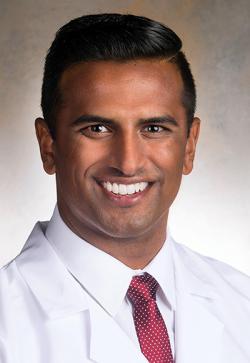 Dr. John Purakal has devoted himself to ensuring emergency medicine patients receive care that goes beyond moments of crisis. Working with students, Purakal developed "ParallelED," a screening procedure which assists emergency department patients with social needs such as housing, food and transportation. He also helped Duke implement NCCare360, a program from the North Carolina Department of Health & Human Services designed to help patients address social needs through referrals to community organizations. Purakal was recently invited to the White House to share information on his work with other health equity leaders. 
A founding member of the Emergency Medicine Department's Justice, Equity, Diversity & Inclusion Committee, Purakal has also worked to make his department a more inclusive place by developing a health equity curriculum for Duke's Emergency Medicine Residency Program which features lectures from experts in health disparities. He's also earned awards from his department colleagues and the American College of Emergency Physicians for his teaching of first- and second-year medical students. 
"Dr. John Purakal represents the values our university holds most dear and will continue to be an exemplar of leadership as a clinician, advocate and educator," wrote nominators Gene Moon, Duke Population Health Management program coordinator, and Debra Jones, Duke Health assistant vice president. 
Sheba A. Hall, Administrative Coordinator for the Office of Student Affairs, Medical Education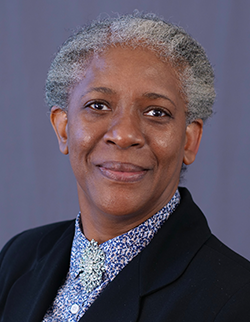 Over 30 years at Duke, Sheba Hall has built a reputation as a trusted colleague and wise resource in the Duke School of Medicine. 
Through quiet and dedicated service in the Office of Student Affairs, she carefully manages the sensitive nature of student information, models hard work and has remained adaptable to the changing needs of her work. For example, when the office recently reformed its Medical Student Performance Evaluation, Hall eagerly adjusted to the new policies and procedures. 
But her value to Duke is best summed up by her critical role since the pandemic began. In the early days of COVID-19, Hall volunteered to remain on site most days to serve as a resource to students, screen entrants to the building and ensure in-person classes continued. As the pandemic work arrangements evolved, she has remained a consistent part of easing the transition.  
"Ultimately, Ms. Hall is the epitome of excellence even as she remains curious and supportive," wrote nominators Dr. Joseph A. Jackson, associate dean & director, Office of Student Affairs and Jennifer Averitt, associate dean for Medical Education Administration. "She refuses to draw attention to herself and remains the glue that holds the Office of Student Affairs together. Since Ms. Hall is a true inspiration and role model, it is our privilege to nominate her for the Presidential Award." 
Teams 
Duke Regional Hospital Tracheostomy Team 
Noticing ways to improve how tracheostomy patients were handled before and after they were discharged from the hospital, a team of 10 Duke Regional Hospital colleagues put in the work to move the care improvements forward. 
The group of speech and language pathologists, clinical nurse specialists, physical and occupational therapists, doctors, and administrators recognized inconsistencies in care for patients dealing with surgeries to manage their airways. They developed solutions, such as weekly rounds to evaluate and discuss care approaches for before and after discharge, and the creation of emergency equipment bags which stay with each patient, making access to potentially life-saving tools easier. The team also created new protocols for evaluating and communicating with patients before and after they've left the hospital. 
As a result of this work, the readmission and mortality rates of Duke Regional Hospital's tracheostomy patients has dropped considerably. 
"These outcomes demonstrate significant improvements in quality and safety for the trach population and cost savings for Duke Regional Hospital," said Associate Chief Nursing Officer Gloria McNeil, one of the team's nominators. 
Thymus Transplant Regulatory Affairs and Quality 
When Dr. Louise Markert invented a life-saving therapy to treat immunodeficiency in patients who have congenital athymia, a fatal disease that means they are born without a thymus, the Thymus Transplant Regulatory Affairs and Quality Team played a critical role in helping the drug get from the lab to the clinic. 
In October 2021, the therapy that gives patients t-cell function in their immune system to prevent infections was granted Federal Drug Administration approval due to the hard work and expertise of the team. The team of researchers created a safe and high-quality process to use discarded thymus tissue and turn a ground-breaking discovery into reality.  
In 2022, Duke University Hospital treated eight children with congenital athymia which led directly to the Duke pediatric heart and immunology experts performing the world's first combined heart transplant and cultured thymus tissue implantation in a baby with immunodeficiency and heart disease. 
"The Thymus Transplant Regulatory Affairs and Quality Team epitomizes the Duke shared values of respect, trust, inclusion, discovery, and excellence," wrote Dr. Susanna Naggie, professor of Medicine and Vice Dean for Clinical Research in the Duke School of Medicine. "Our patients trust that they are receiving cutting-edge care. The team's commitment to discovery and excellence will continue to improve healthcare for all." 
To learn about the other 2022-23 Presidential Award winners across Duke, visit Duke Today.