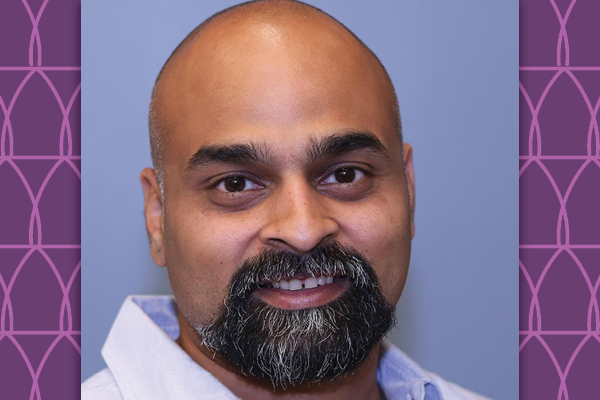 Aravind Asokan, PhD, professor in surgery, will lead a new strategic partnership with Danaher Corporation to form the first Danaher Beacon for Gene Therapy Innovation, a new initiative designed to access breakthrough science to create technologies and applications that will improve human health. 
The Asokan lab studies and engineers biological macromolecules, in particular, viruses for human gene therapy. His team uses cutting-edge molecular evolution strategies to design biologics with improved functions.
"This collaboration," Asokan said, "will leverage basic virology principles toward engineering new solutions that can revolutionize the gene therapy manufacturing process." Together, Asokan and the Danaher Beacon at Duke will focus on designing product solutions that address bottlenecks facing translation of genomic medicine. 
With a wave of gene therapies on the horizon and FDA-approved treatments for congenital blindness, spinal muscular atrophy, and hemophilia B already, there is a critical need to streamline the manufacturing process for recombinant viral vectors. "This collaboration will help improve the quality and reduce the costs of genomic medicines," Asokan said.  
"The Danaher Beacon at Duke University will provide a collaborative framework and financial support to accelerate Duke innovation developed by the Asokan lab to commercial application," said Ed Pagani, PhD, Executive Director for Duke's Office for External Partnerships. "Through this partnership, we are optimistic that Danaher and Duke will further enable the broader adoption of genomic medicine through improvements in clinical safety and manufacturing processes." 
The partnership began in late October 2022 and is expected to run for multiple years. 
Danaher is a global science and technology innovator committed to helping its customers solve complex challenges and improving quality of life around the world.  Its family of world class brands has leadership positions in the demanding and attractive health care, environmental and applied end-markets.  With more than 20 operating companies, Danaher's globally diverse team of approximately 80,000 associates is united by a common culture and operating system, the Danaher Business System, and its Shared Purpose, Helping Realize Life's Potential.