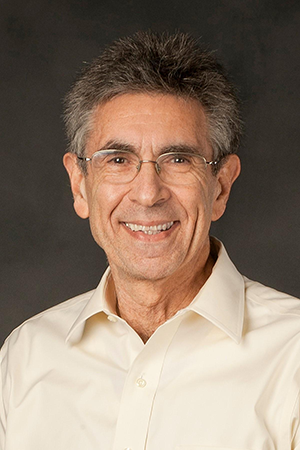 Celebrating Robert J. Lefkowitz's Career at Duke
"Celebrating Scientific Discoveries that Advance Human Health" is a scientific symposium in recognition of Robert J. Lefkowitz's 50 years at Duke. Open to the public on October 2-3, 2023 in Page Auditorium, this event will include scientific presentations from 7 Nobel Laureates as well as other eminent scientists. The event also includes a special leadership session with Former Duke Men's Basketball Coach Mike Krzyzewski, Executive Vice President for Health Affairs and Dean Mary E. Klotman, MD, Duke University President Vincent Price, PhD, and Chancellor's Distinguished Professor of Medicine Robert Lefkowitz, MD, led by Sim Sitkin, PhD, Michael W. Krzyzewski University Professor in Duke's Fuqua School of Business. 
This event will be held in-person. All faculty, staff, trainees, and students are welcome to attend.
Monday Schedule   |   Tuesday Schedule
Registration Closed
Guests traveling from out of town may make reservations online at Lefkowitz50
Note: If you encounter any problems opening the link – hold down the CTRL key while clicking on the link
*The reservations link may not be supported on all mobile devices*
Monday, October 2, 2023
Page Auditorium 
TIME

SESSION

SPEAKERS

 

Morning Session

 

9:00 - 9:30 am

Welcome

Mary Klotman, MD
Executive Vice President for Health Affairs, Duke University
Dean, Duke University School of Medicine
Chief Academic Officer, Duke Health

Victor Dzau, MD
Chancellor Emeritus for Health Affairs, Duke University

Ralph Snyderman, MD
Chancellor Emeritus for Health Affairs, Duke University

9:30 - 10:00 am
Celebrating Scientific Discoveries Opening Session
Moderator: Mike Kastan, MD, PhD
Harold Varmus, MD
Lefkowitz and Me in Our 20's: Training Together in the 60's
10:00 am - 12:30 pm

Discoveries Pertaining to Cholesterol Metabolism
Moderator: R. Sanders "Sandy" Williams, MD

Joseph Goldstein, MD
How to Solve a Scientific Puzzle: Clues from Stockholm and Broadway

Michael Brown, MD
Brown, Goldstein and Cholesterol: 50 Years, 2 Surprises

Helen Hobbs, MD
Fatty Liver Disease: Ancient Mutations for a Common
Disease

Q & A

 

Afternoon Session

 
1:30 - 3:00 pm

Discoveries Pertaining to Ion Channels
Moderator: Seok-Yong Lee, PhD

Roderick MacKinnon, MD
G Protein Regulation of PLCb Hydrolysis of PIP2

Peter Agre, MD
Robert Lefkowitz Festschrift: From Stockholm to
Sub-Saharan Africa via Durham, NC

Q & A

3:00 - 4:15 pm

Health Resources and Funding of Discoveries
Moderator: Victor Dzau, MD

Gary Gibbons, MD
Empowering Physician Scientists to Translate Discovery
Science Into Public Health Impact

4:15 - 4:30 pm
Break
 
4:30 - 5:30 pm
Panel Discussion: Sustaining Success in the Spotlight
Moderator: Sim Sitkin, PhD 

Robert Lefkowitz, MD
Vincent Price, PhD
Mary Klotman, MD
Michael Krzyzewski

5:30
Program Close
 
Tuesday, October 3, 2023
Page Auditorium 
TIME

SESSION

SPEAKER(S)

 

Morning Session

 

8:30 am

Welcome

Kathleen A. Cooney, MD
Chair of the Department of Medicine

8:45 - 11:00 am

Discoveries Pertaining to the Biology of Receptors and Stem Cells  
Moderator: Nelson Chao and Pat Casey

Brian Kobilka, MD
Structural Insights into G Protein Coupled Receptor Activation

Irving Weissman, MD
Normal and Neoplastic Stem Cells

Stuart Orkin, MD
Reversing the Fetal-to-Adult Hemoglobin Switch: Genetics,
Mechanism, and Therapy

11:00 - 11:15 pm

Break
 

11:15 - 12:00 pm   

Discoveries Pertaining to Neurodegeneration (via Zoom)
Moderator:  Jim McNamara 
 

Stanley Prusiner, MD
Prions Prions Prions (via Zoom)

12:00 pm
Closing Remarks