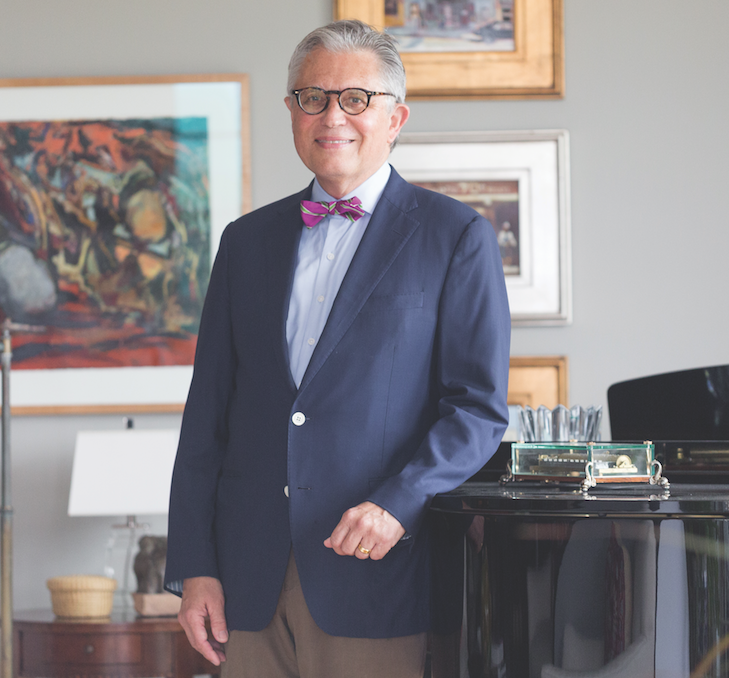 Jeb Hallett has enjoyed a long and distinguished career at top medical centers around the country, where he has performed leading-edge vascular surgery, advanced research, built world-class vascular programs, and helped shape medical education for young physicians following in his footsteps.
The Duke University School of Medicine graduate's brilliant career really took off while he was at the Mayo Clinic, where he founded and directed the Vascular Center, led education programs for the Department of Surgery, and served as associate dean for faculty affairs at the medical school, among other leadership roles. While at Mayo, he became internationally recognized for his clinical acumen and contributions to the performance of complex surgical procedures.
Recruited from Minnesota to Maine, Hallett started the Vascular Care of Maine Center at Eastern Maine Healthcare before settling in Charleston, South Carolina, where he served for over a decade as chief innovation officer at Roper St. Francis Healthcare and medical director of the Heart and Vascular Center that he pioneered there. He also helped develop Medical University of South Carolina (MUSC) Cardiovascular Telehealth, a program that provides health care screening and follow-up to rural patients who have barriers to traveling to the hospital.
Hallett's research interests have covered a broad swath, and have led to new standards of care in vascular surgery. His epidemiologic research at Mayo demonstrated that commonly performed surgery for small aortic aneurysms was unnecessary, and he established new metrics for when surgery is indicated, saving countless patients from unnecessary procedures. More recently, he performed one of the first successful procedures using autologous stem cells to save lower limbs with vascular ischemia.
Known for his innovation, integrity, and perseverance in dealing with some of the most important issues and controversies facing the field of vascular surgery, Hallett is also considered an innovator in the business of medicine. He has established successful, patient-centric models for the practice of vascular surgery, a topic he has written, spoken, and consulted on broadly. He was the driving force behind the creation of the multi-institutional Carolinas Vascular Quality Initiative to improve care throughout the region, and helped develop health-related outreach for African American families and a medical discovery class for children from underserved communities.
A gifted educator who has built strong training programs for medical students, residents, and fellows, Hallett models his commitment to "put the patient first." He wrote two innovative textbooks on vascular care and surgery and, under his leadership, Mayo was one of the first academic medical centers to create a leadership program to encourage more women to go into vascular surgery.
In recent years, Hallett has made seminal contributions in the areas of patient safety and quality outcomes. He has combined his passion for medicine and his love of art, organizing a museum-based program on the healing aspects of art and encouraging local artists to donate their work to the hospital to enrich the lives of patients.
Education: U.S. Air Force Academy; Duke University Medical School
Training: U.S. Air Force Medical Center, Lackland Air Force Base, Texas; Harvard Medical School; Massachusetts General Hospital
Current Titles: Clinical Professor of Surgery, Medical University of South Carolina, and a senior consultant in cardiovascular telehealth