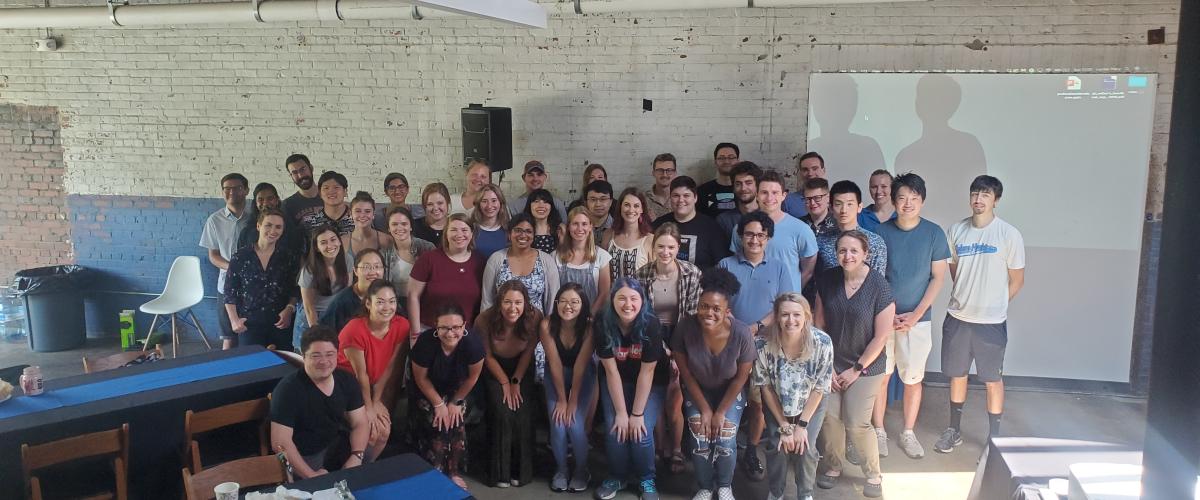 The UPGG Annual Retreat is a mandatory (fun!) weekend for UPGG students to gather off-campus to present their science and spend time with classmates, developing professional and personal connections.
 
UPGG is an umbrella program, so the breadth of both student research topics is vast, and research labs are located on all parts of campus. The Annual Retreat is one of the few times that all UPGG students from all years get together. The retreat is for the students and by the students, planned every year by a dedicated group of students with organizational assistance from the DGSA and support from the Co-Directors and DGS. As such, the focus of the retreat is on student research, with about 40% of attendees giving a full-length talk, and all students giving a brief "pop talk" about their research.
 
Students nominate other students for talks and a handful of faculty are nominated by the students and invited to attend. In the last three years, UPGG alumni have been invited to attend as well. These invited faculty and alumni guests impart knowledge, judge talks, lead discussions and workshops, and participate in a few fun (and totally not embarrassing) games. We keep track of alumni via our LinkedIn Group (link!), so if you're an alum looking to come to the retreat, be sure you're in the group!
 
Of course, its not just science! Faculty and alumni lead breakout sessions and workshops on topics ranging from balancing work and life as a professor, finding a good post-doc, teaching and communicating for scientists, or professional networking. Additionally, the retreat gives UPGG students an opportunity to blow off some steam, whether it be through sunbathing at the beach, kayaking on a lake, making the most unique and tasty s'more, or competing in a no-hands watermelon eating contest (videos below).
 
As students plan the UPGG retreat, the structure, activities, and location can change with the student committee. UPGG students are encouraged to sign up for the committee at the beginning of the school year.