Image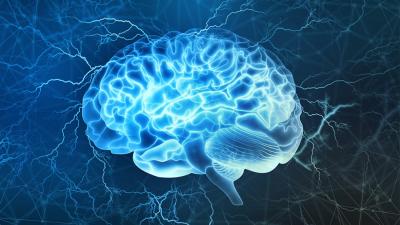 Two Blues Join Forces to Fight Alzheimer's Disease
If doctors could catch the first signs of Alzheimer's disease in the brain earlier, could the disease be delayed or even prevented?
This is the question that researchers at Duke and UNC are hoping to answer by joining forces on an ambitious new program called the Alzheimer's Disease Research Collaborative (ADRC). The Duke-UNC collaborative includes experts from a dozen disciplines, from neurology to bioinformatics to pathology.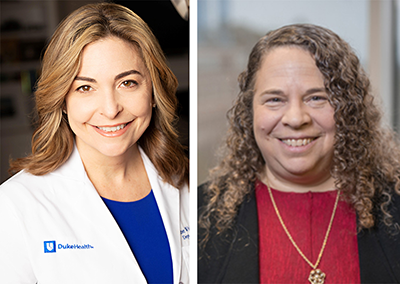 "The bold 10-year-vision is that this collaborative group will transform dementia care and research opportunities for people all across eastern North Carolina," said Heather Whitson, MD, MHS, professor of medicine (Geriatrics) and ophthalmology, and director of the Duke Center for the Study of Aging and Human Development. Whitson is co-leading the effort with UNC's Gwenn Garden, MD, PhD, professor of neurology and chair of UNC's Department of Neurology.
"It makes sense that by working together we can achieve our goals more effectively than if we were competing against each other or trying to do it on our own," co-director Garden said. She noted that there is already a lot of collaborative brain research going on between the two schools, including cutting-edge work around brain imaging.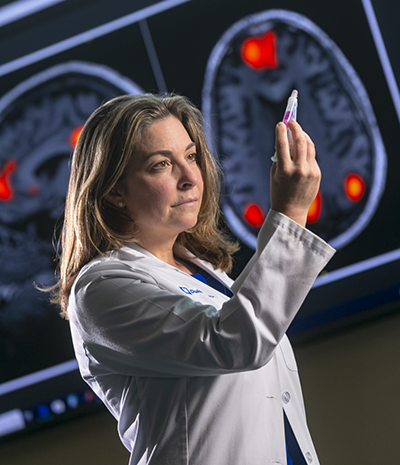 The ultimate goal is to receive funding from the National Institutes of Health (NIH) to create a virtual Alzheimer's disease center, a goal the group expects to achieve. But for now, the collaborative is supported by a Translating Duke Health award of $2.5 million from Duke University School of Medicine, and institutional support from UNC.
"Alzheimer's is such a common disease, such a devastating disease," Whitson said. "It exacts such a horrible toll from its victims and its families and it's the only one of the top 10 killers in the United States that doesn't have a prevention or a cure. There is so much opportunity to have an impact."
"The Alzheimer's Disease Research Collaborative is bringing a lot of people together and it's fascinating to see the sparks ignite," said Sara Patillo, MSHS, administrative director of ADRC. "It's exciting to be part of building something that could be very transformative."
Focus on the Lifespan
What distinguishes this joint research program is that investigators are looking at a larger slice of the lifespan than usual, beginning before memory problems surface. This wide-angle view will help differentiate normal age-related brain changes from those that occur on the way to Alzheimer's disease.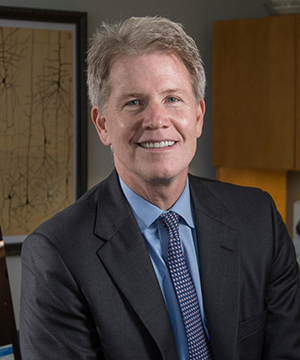 "Without starting young, we'll never understand what happens as people grow old," said Richard O'Brien, MD, PhD, the Disque D. Deane University Distinguished Professor of Neurology and the chair of the Department of Neurology at Duke. "By the time memory loss occurs, the disease processes have been silently developing in your brain for 30 years."
By identifying these biological processes, researchers may be able to develop tools for earlier diagnosis and determine new targets for treatments to prevent or delay onset.
Researchers in the collaborative also want to know what other diseases, conditions or infections might trigger onset of Alzheimer's disease in people who are genetically at risk.
"We're interested in comorbidities, biological processes, and age-related shifts in those processes that may cause the door to open to Alzheimer's disease, particularly in people who have the right genetic propensity," Whitson said.
Another major thrust of the project is to increase the proportions of under-represented groups among both researchers studying the disease and clinical trial participants. Compared to white people, African Americans have about twice the risk, and Latinos one and a half times the risk, of developing Alzheimer's disease. Researchers aren't sure what leads to these disparities, but believe comorbidities such as vascular disease (a risk factor for Alzheimer's disease) and social determinants of health may be to blame.
"We all agree that one of the travesties of Alzheimer's disease research is that for so long most of the evidence base has been built around white people," Whitson said. "There is a clear race-based disparity in risk and yet that's exactly the opposite of who has contributed most of the evidence to study the disease."
Similarly, Whitson believes increasing diversity among those studying Alzheimer's disease will strengthen the research findings and increase its relevance to the hardest hit populations. For that reason, the collaborative is partnering with North Carolina Central University, UNC-Pembroke, and East Carolina University to help engage, mentor, and support students and junior faculty from underrepresented groups.
Engaging the Community
Researchers in the collaborative wishing to run clinical trials will be able to draw on an invaluable resource: the North Carolina Registry for Brain Health. Kathleen Welsh-Bohmer, PhD, professor of psychiatry and neurology at Duke, helped start this registry, which is funded by the North Carolina Department of Health and Human Services and is also an education tool.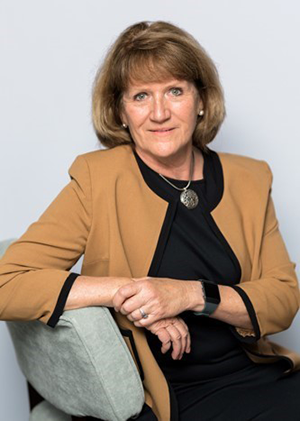 The registry, which is still growing, includes adults aged 18 and older with or without memory disorders who are willing to be contacted about participating in clinical trials. Currently more than 6,000 people comprise the registry; more than a quarter of those are African Americans.  Participants in the registry receive regular newsletters about brain health.
Welsh-Bohmer said it's important for participants in clinical trials to accurately reflect the community. "We want to use the right drug for the right disease in the right patient at the right dose at the right time," she said. "That means knowing how the disease is expressed in all patients and whether there is any variability in response to treatment or side effects."
Many African Americans who have joined the registry are participants in the African American Community Outreach Program (AACOP), which Welsh-Bohmer helped establish at Duke in the mid-1990s. AACOP, now headed by Reverend Henry Edmonds, MEd., aims to educate members of the Black community about brain health and the importance of participating in clinical research. The group has teamed with other pastors, including the late Rev. Dr. James Brown at First Baptist Missionary Church in Jacksonville, North Carolina, to help achieve that goal. (Rev. Dr. Brown passed away in October, 2020, but Whitson said, "The network he created very much lives on.")
Now, as part of the collaborative, Welsh-Bohmer is looking forward to partnering with UNC's Andrea Bozoki, MD, professor of neurology, who has a special interest in working with UNC primary care providers across the state to educate patients of diverse backgrounds and recruit people interested in participating in clinical trials.
Earlier Diagnosis
Early detection, a cornerstone of effective treatment for most diseases, is not yet possible for Alzheimer's disease. However, Allen Song, PhD, thinks he is close to being able to do just that. Song, professor of radiology at Duke and director of the Duke-UNC Center for Brain Imaging and Analysis, uses his expertise in MRI imaging to look at the brain in new ways in hopes of finding early evidence of the disease.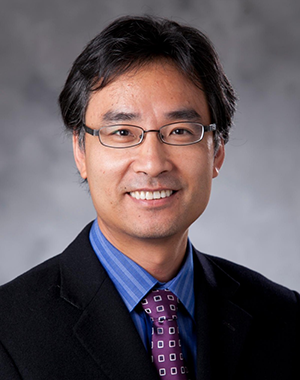 Song is refining a MRI technique that captures information about the health of neural connections by tracking water movement in the brain at very high resolutions. "We know there are subtle neural deficits that occur earlier than the behavioral manifestations of the disease," he said.
The brain, with its billions of neurons, can compensate for those deficits for years while the disease silently progresses. "If we can pick out the early loss of neural integrity—and we have evidence that we are getting close to being able to do that—then we can move up the detection window and use early intervention to delay the onset of behavioral symptoms," Song said. "If we can slow down the process five or 10 years, it really improves quality of life."
Currently, early intervention consists of lifestyle changes. "We know physical exercise actually does help to delay the onset," Song said. But researchers are working to find targets for more effective treatments.
Studying the Disease Collaboratively
Scientists in the collaborative are looking from multiple perspectives to see if they can discover ways to stop the disease before it starts.
"We want to catch some of the earliest changes in pathology and physiology that subsequently go on to cause development of disease," said Michael Lutz, PhD, associate professor of neurology at Duke.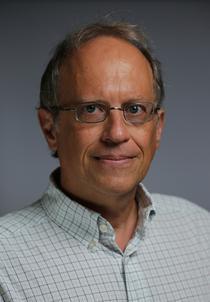 To capture some of those changes, the collaborative has begun enrolling participants, ages 45-80, in a longitudinal cohort, including people with normal cognition, those with mild cognitive impairment, and those with Alzheimer's disease. In addition, a "young cohort" of participants ages 25-44 will provide a snapshot comparison to the older group, helping to bring both normal and abnormal age-related changes into focus.
Lutz is designing a database for the treasure trove of data collected from cohort participants, including, among many other things, brain and retinal images, hearing and vision measurements, memory and problem-solving assessments, and biomarkers from blood and cerebral spinal fluids (CSF). Lutz hopes his database design will facilitate and catalyze research at Duke, UNC, and beyond. "We're building the database to try to address the specific questions and studies that we anticipate coming down the line," he said. "And we want it to be flexible so that individuals can pose questions that haven't been asked before."
O'Brien uses CSF in his research and is excited about the scientific opportunities the longitudinal cohort will provide. "If we can understand, molecularly, the difference between healthy aging in the brain and unhealthy aging we'll eventually have a way of preventing Alzheimer's disease," he said.
"In my mind it's quite hopeful for some kind of preventative therapy," he said. "Treating established cognitive disease seems like a huge hurdle, but preventing it doesn't."
According to O'Brien, the accumulations of amyloid and tau proteins in the brain that are hallmarks of the disease are symptoms rather than the cause of Alzheimer's. He's exploring changes in metabolic processes that he believes lead to the protein buildup. If that's the case, a treatment could be used to modify those metabolic processes, just as statin drugs are now used to prevent heart disease.
Other researchers are following different but no less promising studies to understand and fight the disease.
Garden explores the role of inflammation and immune cells called microglia in the brain. Whitson studies the relationship between Alzheimer's disease and loss of vision and hearing.  
"What's really exciting is, we don't know what the cure or treatment is going to be, but the more smart people are involved, the more likely we are to find it," O'Brien said.
Executive Committee:
Heather Whitson, MD, Duke, medicine, Co-director
Gwenn Garden, MD, PhD, UNC, neurology, Co-director
Richard O'Brien, MD, PhD, Duke, neurology
Kim G. Johnson, MD, Duke, psychiatry
James Burke, MD, Duke, neurology
Heidi Roth, MD, UNC, neurology
Michael Lutz, PhD, Duke, neurology
Sheng Luo, PhD, Duke, bioinformatics and biostatistics
Andy Liu, MD, Duke, neurology
Kathleen Welsh-Bohmer, PhD, Duke, psychiatry
Andrea Bozoki, MD, UNC, neurology
Marianne Chanti-Ketterl, Duke, psychiatry
Brenda Plassman, PhD, Duke, psychiatry
Shih-Hsiu Wang, MD, PhD, Duke, pathology
Carol Colton, PhD, Duke, neurology
Jan Busby-Whitehead, MD, UNC, medicine
Kyle Walsh, PhD, Duke, neurosurgery
Harvey Cohen, MD, Duke, medicine
Ellen Roberts, MD, UNC, medicine
Allen Song, PhD, Duke, radiology
Weili Lin, PhD, UNC, radiology
Internal Advisory Committee:
Murali Doraiswamy, MBBS FRCP, Duke, psychiatry, Chair
Rima Kaddurah-Daouk, PhD, Duke, psychiatry
Patrick Sullivan, PhD, Duke, medicine
Kimberly S. Johnson, MD, Duke, medicine
Steve Lisberger, PhD, Duke, neurobiology
Jenny Ting, PhD, UNC, genetics, microbiology, and immunology
Laura Hanson, MD, UNC, medicine 
Stephen Frye, PhD, UNC, pharmacy
Samantha Meltzer-Brody, MD, UNC, psychiatry
Mark Zylka, PhD, UNC, cell biology and physiology
Mary-Russell Roberson is a freelance writer in Durham. She covers the geriatrics and aging beat for the Department of Medicine in the Duke University School of Medicine.