Image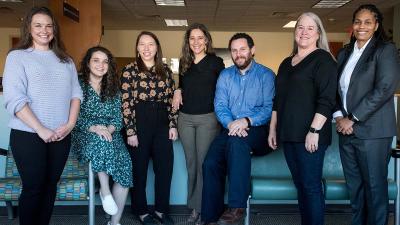 The Kids Are Not Alright: NC-PAL expands access to pediatric mental health services
Courtney Gardner, MSN, a pediatric nurse practitioner in Marion, North Carolina, has seen a tremendous increase in depression and anxiety among her patients in the past few years. However, there are very few pediatric mental health specialists in rural McDowell County or nearby counties — certainly not enough to meet demand.  
In other words, Gardner is often the only mental health provider available to her patients. 
That's why she is grateful for the support of NC-PAL, a telephone consultation and continuing education program for primary care providers who treat pediatric or perinatal patients with mental health concerns. NC-PAL is a partnership between the Duke Department of Psychiatry and Behavioral Sciences, the UNC School of Medicine, and the Division of Child and Family Wellbeing in the North Carolina Department of Health and Human Services (DHHS). (The pediatric side of NC-PAL is housed at Duke, and the perinatal side at UNC.) 
"It's a tremendous resource for people in primary care and in more rural areas of the state to be able to access the knowledge of the psychiatrists," Gardner said. "I'm able to deliver the care [my patients] need right here, without them having to travel or wait months for a referral process." 
Access to Expertise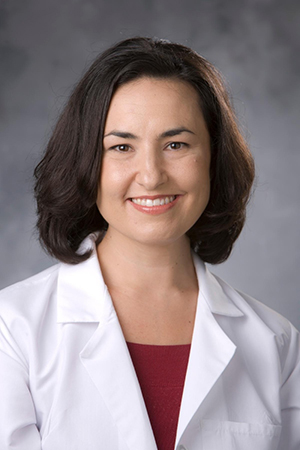 Duke faculty members Gary Maslow, MD, who is both a child psychiatrist and a pediatrician, and Nicole Heilbron, PhD, who is a child psychologist, serve as principal investigators of NC-PAL, or the North Carolina Psychiatric Access Line; the pair also co-direct the Division of Child and Family Health and Community Psychiatry in the Duke Department of Psychiatry and Behavioral Sciences.  
NC-PAL's phone line for providers offers free, same-day phone consultation with a child psychiatrist or perinatal psychiatrist for questions relating to mental or behavioral health diagnoses, medications, and side effects. "It's just-in-time help," Maslow said. NC-PAL's behavioral health can also suggest resources, including books, websites, or virtual trainings that providers can recommend to their patients and families. 
NC-PAL also offers one-time training programs for medical practices, schools, and community organizations and a six-month continuing medical education course focused on pediatric mental health diagnosis and treatment.  
"We are working toward supporting the whole state with a particular emphasis on rural counties," Heilbron said. "Many counties don't have a single child psychiatrist, so how do we at Duke and UNC get that expertise outside the walls of our hospitals to support patients and clinicians in their communities?" 
NC-PAL is already doing just that, according to Gardner, who has used the phone consultation line and completed the continuing medical education course. "NC-PAL has enabled me to serve my population so much better, knowing that I have support and resources," she said. "I feel like I'm able to deliver big-city care in a small town."  
The Need is Growing

 
NC-PAL was established as a pilot program in 2017 to address the steady rise in mental health issues among children and adolescents combined with a lack of pediatric mental health specialists. The program soon expanded with funding from the U.S. Health Resources and Services Administration (HRSA) as part of a nationwide effort to increase access to pediatric psychiatric expertise, which tends to be concentrated in urban areas and academic medical centers.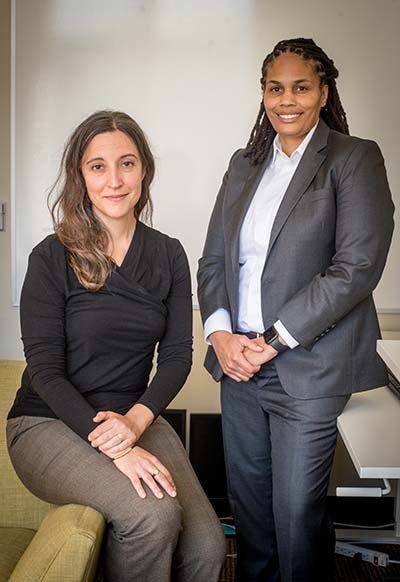 Pre-pandemic, about one in five people under the age of 18 had mental, emotional, or behavioral problems, but only about 20% of them received treatment. As many as one in three high school students suffered from persistent feelings of sadness or hopelessness. 
Then came COVID, with its multiple challenges for children and adolescents — shuttered schools, loss of sports and other activities and services, financial difficulties at home, and sickness or death of family members or other caregivers. While the pandemic has been challenging for everyone, adolescents have been particularly vulnerable. Now the need for NC-PAL is greater than ever.  
"The next wave of the COVID pandemic is the pediatric mental health crisis," Maslow said. "It is a true crisis."  
Since the pandemic began, Duke has seen a tenfold increase in admissions among people under age 18 due to medical complications from suicide attempts, with especially high rates among young people who are LGBTQ, Black, or Latinx. "I've been at Duke since 2009," Maslow said. "We've never had anything like this past year." 
Heilbron said the Department of Psychiatry and Behavioral Sciences has seen an increase of 60% in the past two years for children needing to see specialists, with several months averaging 50 referrals a day. "The number of referrals was already very high, and it increased dramatically," Heilbron said. "I've never seen anything like this." 
In the face of this ballooning demand for services, there are only 300 child psychiatrists in North Carolina. Primary care providers are filling the gap by necessity. 
One of those primary care providers is Mary Carr Allen, PA-C, MSPH, who sees children in the Wake County Human Services Child Health Clinic. Many of her patients are children in foster care who take prescription medications for mental illness, and some of those medicines require regular blood work to check for side effects. Being able to call NC-PAL and speak to a child psychiatrist immediately, or within the half-hour, about managing some of the less-common anti-psychotic medications has increased Allen's confidence in handling those cases. "It's an incredible resource that's free," she said. "We're always going to have questions in medicine, but I know where to go now."
Allen also values the network she's gained through her participation NC-PAL's free continuing education course, called the Patient-Centered Mental Health in Pediatric Primary Care Mini-Fellowship Program (PPP), which was developed by the nonprofit REACH Institute. The course begins with 15 hours of interactive instruction, followed by twice-monthly follow-up calls to discuss case studies. Allen has enjoyed getting to know the other participants and learning from their experiences.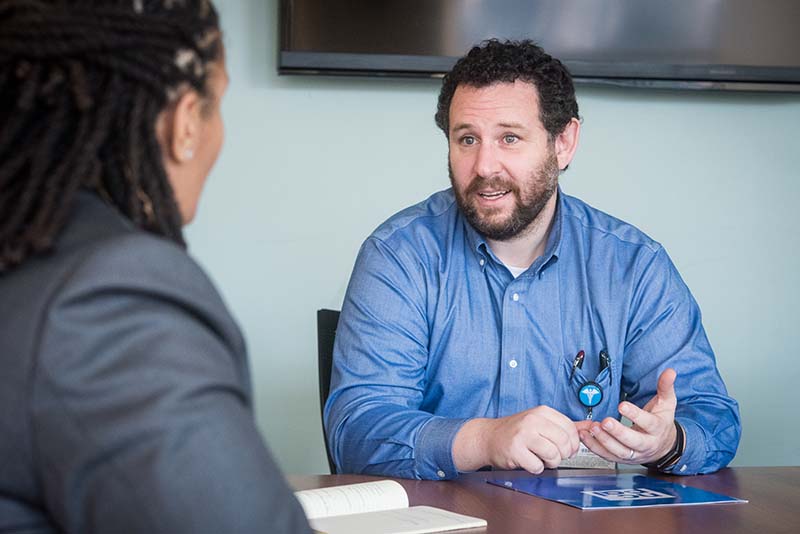 Building Capacity in Primary Care
Maslow believes a long-term solution will include training more child psychiatrists and other specialists, and incentivizing them to work in underserved areas. But until then, families will continue to rely on pediatricians and family doctors for help, and Maslow wants to help those providers build their capacity to respond. 
When a physician, PA, or nurse practitioner calls NC-PAL, they not only get an answer to a question about a current patient's care, they also gain knowledge they can use with future patients. "We teach them," Maslow said, "and then next time, they are able to do it on their own."
The continuing education program, REACH PPP, offers support in addition to content. Many primary care providers don't feel they have the training to treat mental health or behavioral issues, and they don't always have nearby colleagues with whom to discuss the facts or the challenges. "REACH training is affecting the problem of isolation by supporting them," Maslow said. "You see the changes practices go through when they have that support. There are practices that prior to being involved were not treating adolescent depression at all and now they are."
So far, the phone line has received nearly 4,000 phone calls from 51 of the state's counties, and the number of new callers more than doubled between fall 2020 and fall 2021. More than 200 people have gone through REACH PPP, and Maslow hopes that 1,000 more will do so in the next three years.
And NC-PAL is continuing to grow its programs, launching pilots to offer education and training to personnel at the Department of Social Services and school systems across the state. The NC-PAL team is also working on ways to help meet the needs of children with autism and intellectual disabilities.
Both Maslow and Heilbron are excited about the future of NC-PAL, and they are talking to primary care providers all across the state to assess their needs. They are particularly excited about bringing new community partners on board, such as El Futuro, a nonprofit that offers mental health services in Durham. 
"NC-PAL is a robust program and it's growing," Heilbron said. "But we're not in full bloom yet."
---
Mary-Russell Roberson is a freelance writer in Durham. 
Photos by Kate Medley
Main photo: Duke Health behavioral health specialists help build capacity of pediatricians and family doctors to respond to mental health needs. From left, Brittany Glass-Thomas, Ilana Brodzki-PIlato, PhD, Savannah Henderson, MSN, RN, CPNP-PC, Kendra Rosa, MPH, Gary Maslow, MD, MPH, Brenda Poirier, MS, PPCNP-BC, and Annise Weaver, MSEd, CRC.