Image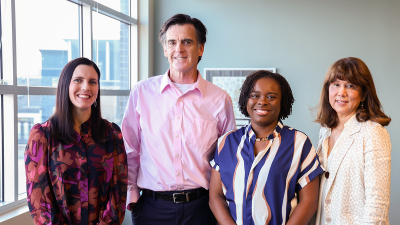 Duke Psychiatry Program Expands Mental Health Support for Foster Children
Children in North Carolina's foster care system often end up sleeping in emergency departments or county Department of Social Services (DSS) offices because of the scarcity of foster homes and residential treatment facilities. 
The situation results from a combination of factors: More children in the foster care system. Fewer foster families. Rising rates of mental illness among children and adolescents. Not enough child psychiatrists. Too few mental health treatment facilities. An overburdened workforce. 
In response to this perfect storm of challenges, the Duke School of Medicine Department of Psychiatry and Behavioral Sciences is taking action to address the mental health crisis and help foster children build support and resilience for finding a new home. 
"It's heartbreaking when you have kids that need a permanent home and you're not able to provide that because the placements are prohibited by mental health issues that can't seem to be resolved," said Hal Wilson, program administrator at Wilkes County DSS.  
Wilkes County, like many other counties, struggles to find shelter for children in their care. "The need is great and it's not lessening," Wilson said. "It's getting worse."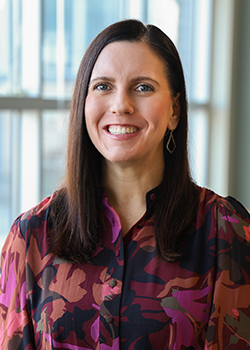 That's why he is grateful for a pilot program led by Duke faculty members Courtney McMickens, MD, MPH, MHS and Alexis French, PhD, both assistant professors of psychiatry and behavioral sciences. 
McMickens and French attend weekly meetings with Wilkes County staff to discuss children with complex mental health needs, with the goal of helping staff optimize treatment and identify appropriate long-term placement.  
The issues can be thorny. Some children are receiving medications, such as anti-psychotics, that don't match their diagnoses. Some aren't receiving evidence-based therapy to address the trauma they've experienced. Some need additional assessments to confirm their diagnoses and identify needed support. Some need inpatient treatment, which is not always readily available. 
McMickens, a child and adolescent psychiatrist, said the idea for engaging with county DSS offices came out of earlier focus groups. "We heard from local DSS staff that they did not feel equipped to handle some of the mental health issues that come up and they didn't always feel comfortable asking mental health professionals questions about diagnoses and medications," she said. "We hope to break down some of those barriers." 
Expanding What Works 
The pilot program is currently being offered in three counties: Wilkes, Brunswick, and Sampson. Quarterly, members of all three offices gather with Duke providers for continuing education and to share experiences. 
Wilson said he hopes the program can expand to all 100 counties in the state. "We were hesitant at first – 'Oh, it's another pilot program'," he said. "But this program actually works. It's helped us in so many ways." 
Plans are indeed underway to expand the pilot, which is an extension of the North Carolina Psychiatric Access Line (NC-PAL) that provides primary care providers and pediatricians with timely psychiatric consultations regarding patients with mental health needs.  
LEARN MORE:  NC-PAL expands access to pediatric mental health services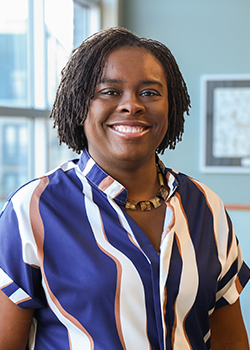 As part of her work with NC-PAL, McMickens participates in the North Carolina Department of Health and Human Services (NCDHHS) Rapid Response Team, which holds a conference call every morning to make plans for the children in the foster system with the most pressing mental health needs, including those staying in emergency departments and county DSS offices.  
Members of the Rapid Response Team include representatives from multiple divisions in the NCDHHS, county DSS offices, and the managed care organizations that oversee mental health treatment for Medicaid recipients.  
McMickens said in an ideal world, there would be no need for a Rapid Response Team. That sentiment was part of the motivation behind the pilot program with county DSS offices. "Our goal is to work upstream and act as early as possible, so children aren't presenting to the Rapid Response Team," she said. 
Educating Foster Parents  
In another effort, Duke faculty are providing foster parents with expert training. "Since 2005, we've focused on improving the lives of children in foster care by teaching foster parents about the traumatic effects of child abuse and how to respond more effectively to the children they care for," said Robert Murphy, PhD, executive director of the Center for Child and Family Health and associate professor in the Department of Psychiatry and Behavioral Sciences.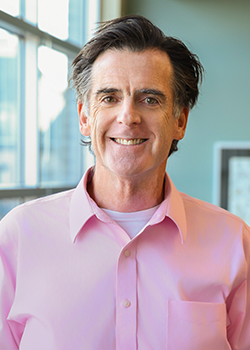 The curriculum was developed by a team at the National Child Traumatic Stress Network that included Duke faculty members. Already, 400 foster parents in 37 North Carolina counties have gone through the training, and research shows a positive effect.  
"The curriculum is intended to help foster parents have a sense of self-efficacy in caring for these children," said Lisa Amaya-Jackson, MD, MPH, a child and adolescent psychiatrist and professor of psychiatry and behavioral sciences. "I have interviewed foster parents who have been through the curriculum, and I have seen this happen. It's remarkable and incredibly powerful." 
Murphy is the principal investigator on a new grant from the North Carolina GlaxoSmithKline Foundation that will allow Duke Psychiatry to create a plan to deliver the curriculum statewide. "Now we can reach more foster parents and help more children," Murphy said. 
Supporting the Systems of Care 
The county DSS pilot and the foster parent training are just two examples of many ways Duke Psychiatry has helped children, families, and professionals involved in the foster care system over the years. Today, the need is more pressing than ever.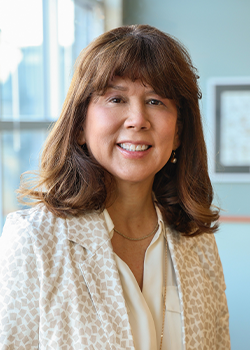 "All the systems that are there for these kids are really struggling," Amaya-Jackson said. "Even before COVID, the systems of care were very, very strained. Now they are pushed beyond what they are capable of handling." 
Amaya-Jackson cofounded the Center for Child and Family Health (CCFH) in 1996, a collaborative effort among Duke, University of North Carolina-Chapel Hill, and North Carolina Central University, and she co-directs the UCLA-Duke National Center for Child Traumatic Stress.  
Through these centers and other efforts, Duke faculty members have long collaborated with others to research the best treatments for children and families who have experienced trauma and to share evidence-based treatments and practices with mental health care professionals, child welfare workers, families, K-12 school staff, judges, policymakers, and others.  
CCFH also offers therapy directly to children and families. About a third of the children seen in the Martha S. Urbaniak Clinic at CCFH are involved in the foster care system. 
Caring for Children in the Foster System 
McMickens also provides direct care to children involved in foster care in her weekly outpatient clinic at Duke. McMickens, who joined the Duke faculty in 2022, was inspired to work with children in foster care during medical school, after encountering several memorable adolescent patients.  
"I became really interested in the intersection of mental health and child-serving systems, such as schools and child welfare, and how children involved in those systems were more likely to be Black and brown and from low-income families similar to my own," she said. "Sometimes children and families don't have the ability to have their voices heard because of the way that the systems become so big in their lives. I want to advocate for those families and those children." 
McMickens believes Medicaid expansion, set to launch in North Carolina December 1, will help by providing more resources and more mental health support to families. That won't be a cure-all, however, and she and her colleagues will continue to support children, families, professionals, and systems with direct care and research-based programs and education, including by expanding the reach of NC-PAL, which will benefit from the Medicaid expansion. 
When the going gets rough, McMickens finds inspiration during weekly clinics.  
"When I engage with children who still have a smile on their face and are still able to joke around and be kids – that keeps me going," she said "Because I know that [being in foster care] is not deterministic. If we put the right supports in place and provide appropriate early treatment, these kids can do great things." 
---
Mary-Russell Roberson is a freelance writer in Durham.  
Photos by Erin Scannell at Huth Photo