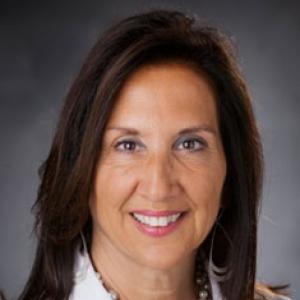 Associate Dean for Equity, Diversity and Inclusion
Judy Seidenstein was named the School of Medicine's first Chief Diversity Officer (CDO) in August 2011. In this inaugural role, she focused her efforts on the development and implementation of strategies to foster a culture of inclusion in which highly qualified students, faculty and staff from diverse talent pools experience a genuine sense of belonging, engagement and achievement.  She has the responsibility for the development and management of a comprehensive strategy providing leadership, guidance and support across the school to conceptualize, define, assess and nurture the climate required for diversity, inclusion and excellence to thrive.
Judy provides oversight of efforts to address both broad and specific issues of faculty, staff and student diversity and works closely with department chairs, institute/center directors and senior administration to develop robust school-wide and departmental diversity strategic plans to help position diversity and inclusion as core to the school's missions of education, research and patient care. Her work intersects with all areas of the institution including admissions, human resources, faculty recruitment and retention, professional development, marketing and communications, academic leadership and institutional advancement.
Judy joined Duke in 2008 as Director of Diversity, Equity and Inclusion for Duke University & Duke University Health System where she partnered with the Vice President of the Office For Institutional Equity in providing consultation to senior leaders, managers and supervisors in the design and implementation of department and institution-wide change processes to foster diversity, equity and inclusion for all faculty, staff, students, clinicians and patients. She worked as a strategist and key advisor to the President and Senior Executive Teams of Duke Raleigh Hospital and Durham Regional Hospital as well as senior leaders from Duke's School of Nursing, Ambulatory Services, Private Diagnostic Clinics and Patient Revenue Management Operations.
In 2010, she presented her latest work on engaging senior health care executives in a transformational Diversity Leadership Development Process at the Inaugural Diversity & Inclusion Healthcare Summit hosted by the New York Times, as well as at The Conference Board's Annual Corporate Diversity & Inclusion Conference.
Prior to coming to Duke, in her role as Director of Global Diversity at Nortel Networks, she provided corporate level leadership and strategic direction in the development and implementation of the company's diversity culture change initiative and was instrumental in linking diversity and inclusion to business strategies to positively impact competitive advantage. Under her leadership, Nortel Networks was awarded the Canadian Government's Employment Equity Award of Excellence in 1996 and 1998.
Judy's mission is to assist in the creation of inclusive learning and work environments that maximize effectiveness, innovation and excellence. She brings a strong history of consulting and organizational development expertise from 20 years of work experience with a wide variety of business clients spanning many different industries across North America as well as Latin America, Europe, Asia and the Middle East.