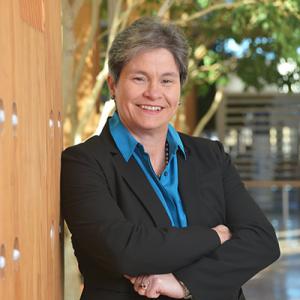 Grace E. Terrell, MD, MMM, is a national thought leader in health care innovation and delivery system reform, and a serial entrepreneur in population health outcomes driven through patient care model design, clinical and information integration, and value-based payment models. She is also a practicing general internist.
She has served as CEO of Eventus WholeHealth, LLC., a company focused on providing holistic care to medically vulnerable adults. She is the former CEO of Cornerstone Health Care, one of the first medical groups to make the "move to value" by lowering the cost of care and improving its quality for the sickest, most vulnerable patients, the founding CEO of CHESS, a population health management company, and the former CEO of Envision Genomics, a company focused on the integration of precision medicine technology into population health frameworks for patients with rare and undiagnosed diseases.
Dr. Terrell has served as vice chair of the U.S. DHHS' Physician-Focused Payment Model Technical Advisory Committee, the chairman of the board of the AMGA, is a founding member of the Oliver Wyman Health Innovation Center, and the co-author of Value – Based Care and Payment Models.