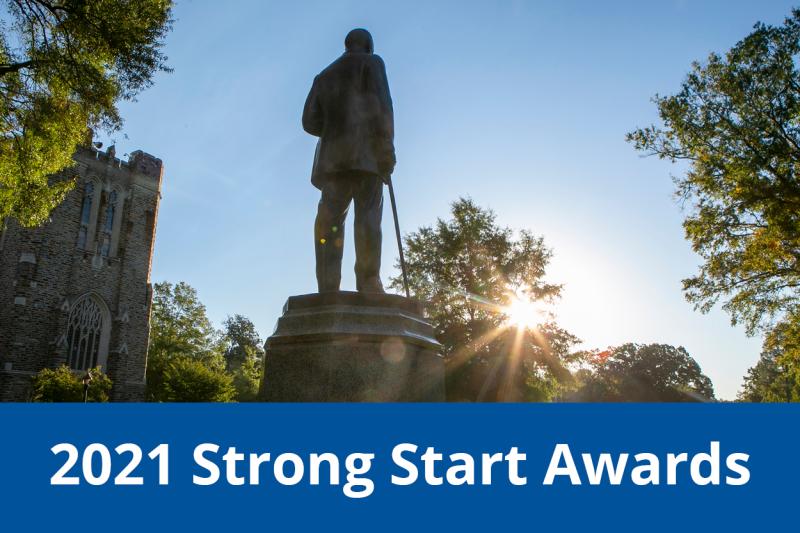 Six School of Medicine faculty members have been selected to receive 2021 Physician-Scientist "Strong Start" awards. The awards program, funded with a gift from the Nanaline H. Duke Fund, supports promising, early career physician-scientists at Duke as they develop independent research programs.  Each recipient will receive $75,000 annually for three years to support their research programs. Since 2016, 27 faculty have been awarded more than $5.7 million.
This year's recipients are: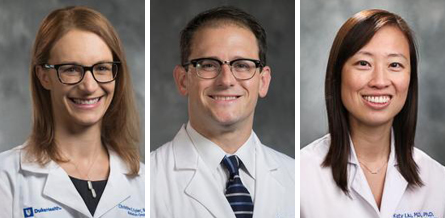 Christine Eyler, MD, PhD, Department of Radiation Oncology
Joseph S. Fernandez-Moure, MD, MS, Department of Surgery
Katy Liu, MD, PhD, Department of Ophthalmology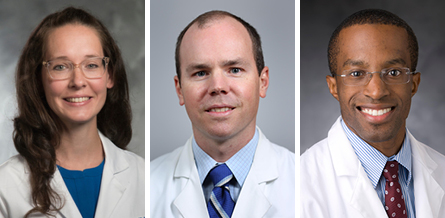 Stacey Maskarinec, MD, PhD, Department of Medicine
Robert McGarrah, MD, Department of Medicine
Kevin Southerland, MD, Department of Surgery
 
The Strong Start program is administered by the School of Medicine's Office of Physician-Scientist Development (OPSD) and integrates with other physician-scientist development programs that are administered by the OPSD, the Medical Scientist Training Program (MD-PhD students), and the Lefkowitz Society (clinical residents and fellows). 
"The Strong Start program has already demonstrated remarkable success, facilitating awardees' transition to independence, with more than 95% of award recipients engaged in laboratory-based research. Previous Strong Start scholars have secured 15 new grants cumulatively, including 9 NIH "R" awards," said Rasheed Gbadegesin, MD, associate dean for physician scientist development in the School of Medicine. "This success would not have been possible without the extraordinary support of Dean Klotman and her visionary leadership in establishing the Office of Physician-Scientist Development (OPSD). We also recognize the Nanaline H. Duke Fund for the generous investment they have made in the biomedical research workforce at Duke. Congratulations to the impressive Strong Start class of 2021! We look forward to following your exciting science and discoveries in the coming years."