Two postdoctoral researchers at Duke University School of Medicine have received Postdoctoral Career Transition Awards under the Maximizing Opportunities for Scientific and Academic Independent Careers (MOSAIC) program.  
The MOSAIC program is part of the National Institutes of Health's efforts to enhance diversity within the academic biomedical research workforce and is designed to facilitate the transition of promising postdoctoral researchers from diverse backgrounds into independent, tenure-track or equivalent research-intensive faculty positions. The program fosters the development of creative, innovative, independent researchers who will be competitive for future independent biomedical research funding and who will enhance diversity in the biomedical research workforce. 
Duke's 2022 MOSAIC Scholars are: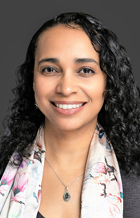 Asiya Gusa, PhD, a postdoctoral scholar in the Molecular Genetics and Microbiology program who studies stress adaptation in the human fungal pathogen Cryptococcus. She first developed a passion for biological research in high school through a summer research apprenticeship program for underrepresented minorities at Ohio State University. She majored in microbiology at Miami University in Oxford, Ohio, and earned her PhD in microbiology and molecular genetics at Emory University in Atlanta.  
Before coming to Duke, she taught high school science, where she encouraged students to pursue careers in Science, Technology, Engineering, and Math (STEM) fields. She also served as the school's diversity coordinator, leading initiatives to support students from diverse racial and ethnic backgrounds and to promote equity and inclusion. She is an advocate for strengthening relationships between universities and middle and high school students to increase education and access to STEM careers, especially for those in historically underrepresented groups.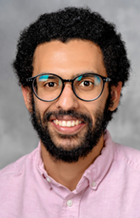 Ian Williamson, PhD, a postdoctoral researcher in the Molecular Genetic and Microbiology program who is researching enteric involvement in neurodegenerative disease. He was raised by Jamaican immigrants in Broward County, Florida, where his childhood interests in wildlife and automobiles grew into a biomedical engineering career. He started performing gut research as a student-athlete at the University of North Carolina. There he earned his undergraduate and doctoral degrees developing organoid-based assay platforms. His postdoctoral training at Duke began in its Gastroenterology T32 program, studying enteric metabolism.  
He has sat on the diversity equity and inclusion board of the engineering school at Duke, where he advocated on behalf of his fellow postdoctoral trainees. As a MOSAIC Scholar, he will continue to support other researchers from underrepresented backgrounds and those pursuing non-traditional career pathways.