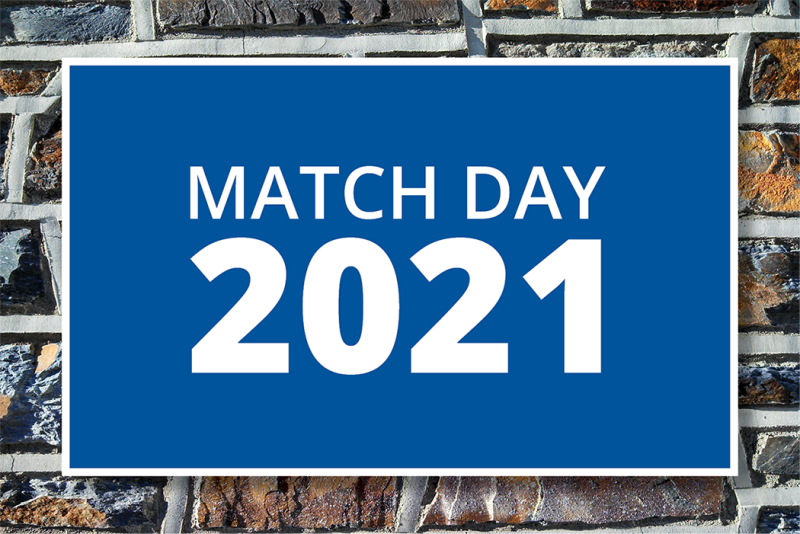 Completing medical school during a pandemic is no easy task, but Duke University School of Medicine students rose to the challenge. We interviewed members of the Class of 2021 about what it was like to be a medical student during the COVID-19 pandemic, their favorite memories from their time at Duke, and their aspirations for the future.
Read more Student Spotlights and Match Day 2021 stories.
---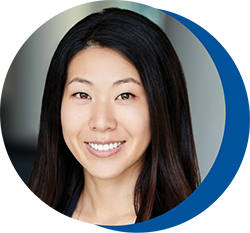 Ashley Choi
Hometowns: La Cañada, CA/Seoul, Korea
Specialty: Cardiothoracic Surgery
Match: Stanford University
Q: What inspired you to become a physician?
A: It was a combination of personal and clinical experiences as well as mentorship that fueled my interest in medicine. Growing up, I was far from being a straight-A student and took my tetherball career much more seriously than writing book reports. What turned it around for me was my grandfather's fight with heart disease and sharing moments of vulnerability with the patients I served. Today and every day, I am most grateful to my mother for her love and sacrifice; she singlehandedly raised my younger brother and me.
Q: In what area of medicine do you hope to practice?
A: I hope to pursue a career as an academic cardiac surgeon and improve the care of patients with end-stage heart disease. Until COVID-19, heart disease has historically been the leading cause of death in the U.S. Thousands of patients stand to benefit from high-quality surgical care. I have been fortunate to learn directly from surgeons at Duke who are leaders in mechanical circulatory support and thoracic transplantation.
Q: What is your favorite memory from medical school at Duke?
A: There have been so many! The truth is that my favorite memories are those that led to lifelong friendships with people I met here. Whether it was sitting next to someone on the plane, accidentally ending up at a goat farm instead of the ice cream shop we were trying to visit, or forming a search squad for my newly adopted rescue dog that ran away, Duke brought together a wonderful group of people I'm proud to call friends and colleagues.
Q: How do you hope to impact patient care and/or research in your career?
A: While my career will be focused on delivering the best surgical care, research will be an integral part of my service to patients. In medical school, I spent two years in the NIH-Duke Clinical Research Training Program under the mentorship of Dr. Stuart Knechtle and Dr. Matthew Hartwig. My research was focused on desensitization therapies and questions related to waitlist mortality in thoracic transplantation. There are boundless opportunities in the field, and I hope to catalyze these efforts to expand the donor pool in my career.
Q: What about your experience as a student during COVID-19 will you carry through to your career?
A: My time spent in the Cardiothoracic ICU during COVID-19 was undoubtedly the most challenging experience in medical school. Back in April 2020, Duke started restricting visitors to minimize the spread of COVID and this policy applied to all patients, with a few exceptions, such as end of life care. This often meant that the critically ill patients in the ICU could not have their families at the bedside. Daily communication was particularly challenging because of visitor restrictions and increased acuity of care and number of patients in the ICU. I am forever grateful to the advanced practice providers (APPs), intensivists, and residents who took the time to teach and empower me to take my role to the next level and manage some of the difficult conversations around patient updates under their guidance. These are important skills and lessons I will take with me in my career.