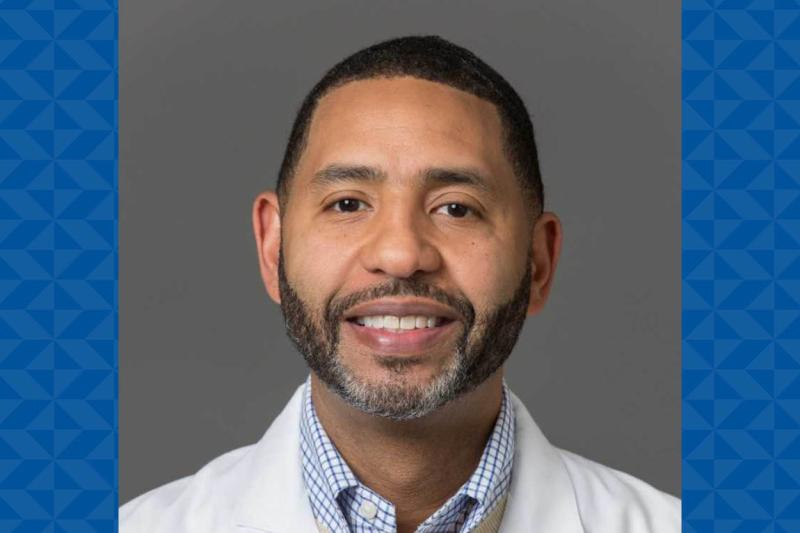 Kevin Thomas, MD, Associate Professor of Medicine, has been named Duke University School of Medicine's first Vice Dean for Diversity, Equity and Inclusion. Dr. Thomas will begin his service in this role, effective immediately. Dr. Thomas currently serves as Assistant Dean for Underrepresented Faculty Development for the School of Medicine and as Director of Faculty Diversity and Health Disparities Research for Duke Clinical Research Institute (DCRI).
As Vice Dean for Diversity, Equity and Inclusion, Dr. Thomas will lead the School's Office of Diversity and Inclusion and will serve as a key advisor and partner to the Dean to advance the School's goal of cultivating an inclusive, welcoming, respectful and supportive working and learning environment. Dr. Thomas and his team will collaborate with staff, faculty and students across the school to implement the School's Moments to Movement Strategic Plan to Dismantle Racism and Advance Equity, Diversity and Inclusion and to develop and implement a broad range of policies and programs rooted in equity that foster a greater sense of belonging, engagement, and achievement amongst all members of the School of Medicine and larger Duke Health community.
Dr. Thomas has developed and led a number of programs at Duke that facilitate academic achievement and promotion of Underrepresented Racial and Ethnic Faculty in the School of Medicine, including the School's Academic Development, Advocacy, Networking Coaching, and Education in Underrepresented Populations (ADVANCE-UP) faculty development program. In 2016, he was the inaugural recipient of the School's Michelle P. Winn Inclusive Excellence Award, which recognizes individuals who have made significant contributions to diversity and inclusion.  Dr. Thomas received a BS degree from Emory University, MD from the University of North Carolina at Chapel Hill, and was Chief Resident in Medicine at Duke University in 2003-2004. In 2007, he completed fellowships in cardiology and cardiac electrophysiology at Duke and joined the Duke faculty.