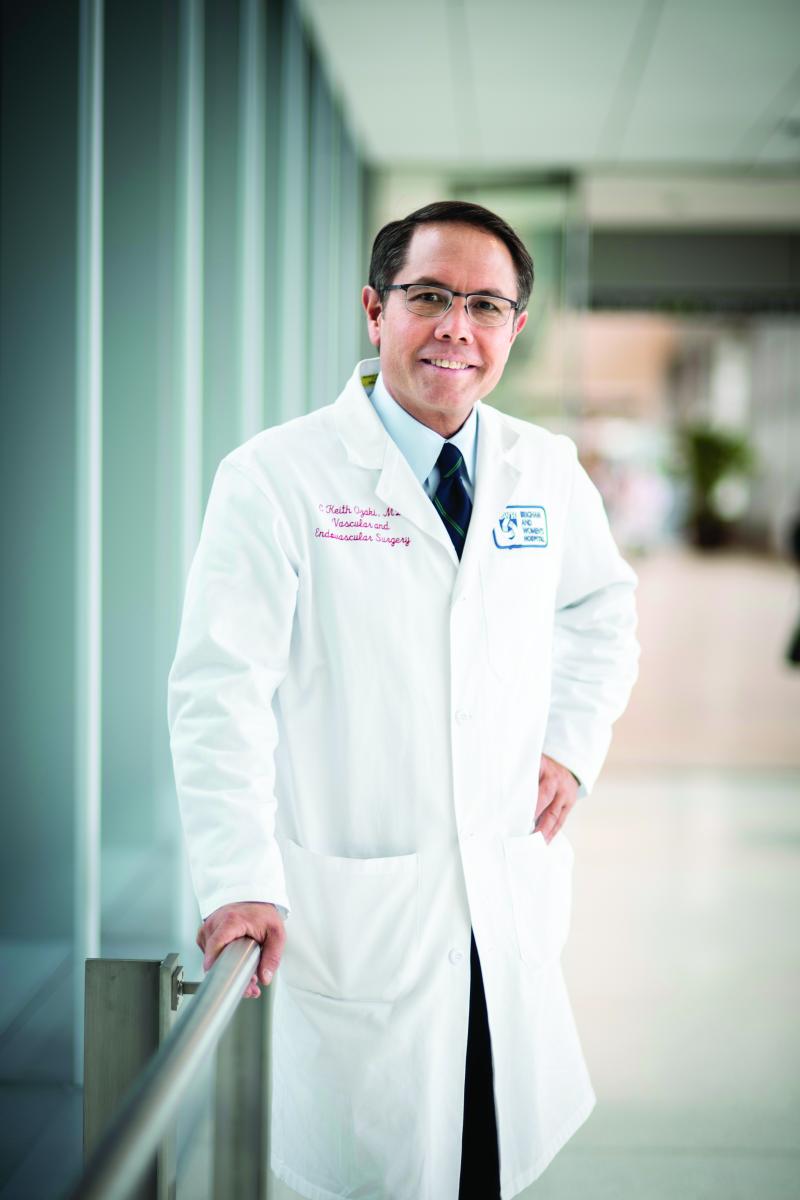 C. Keith Ozaki, AB'84, MD'88, majored in political science as an undergraduate at Duke, but he soon found himself drawn toward the life sciences. "I felt like we were studying the real world, as opposed to the man-made world of politics and policy," says Ozaki, the John A. Mannick Professor of Surgery and vice-chair of the Department of Surgery at Brigham and Women's Hospital/Harvard Medical School. "Pretty early on, I decided I wanted to explore science and medicine."
His experience at the School of Medicine confirmed that decision. Learning and working alongside fellow students, residents, and influential faculty like vascular surgeon Richard McCann, MD, prepared him for a residency and fellowship at Harvard and then a successful career at Michigan, the University of Florida, and, for the past 12 years, back in Boston. "Duke was transformative for me, and I am forever grateful," says Ozaki. Ozaki hosts an annual welcome reception for School of Medicine graduates starting their careers in Boston, and he is a longtime supporter of the Davison Club.
"The return on investment of philanthropy to Duke, in terms of the quality of education and experience that students get, is unsurpassed," says Ozaki.
"I hope I help in some small way to support that. It's a team effort." 
- C. Keith Ozaki
Gifts to the Davison Club provide critical unrestricted support for medical education through scholarships, curriculum enhancements, new technologies, and innovative research.
To learn more about supporting the Davison Club, please contact Jill Malley.