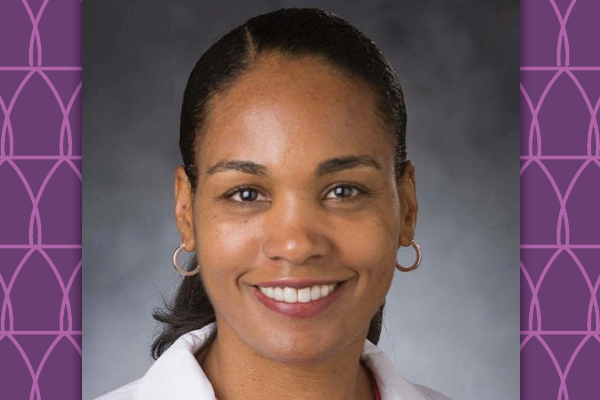 L. Ebony Boulware, MD, MPH, Director of the Duke Clinical and Translational Science Institute (CTSI), Vice Dean for Translational Science in the School of Medicine, and Associate Vice Chancellor for Translational Research at Duke University, will step down from her positions at Duke on December 31, 2022, to begin a new role as Dean of the Wake Forest University School of Medicine in January 2023. Dr. Boulware will also serve as the Vice Chief Academic Officer and Chief Science Officer at Atrium Health.  
Dr. Boulware, Nanaline H. Duke University Distinguished Professor in the Department of Medicine, joined the Duke faculty in 2013 as Chief of the Division of General Internal Medicine in the Department of Medicine and has served as Director of CTSI and Vice Dean for Translational Science since 2016. She has spent most of her academic career investigating how to improve health care and health outcomes for individuals and populations with chronic kidney disease, hypertension, and other chronic diseases, particularly focusing on minoritized populations.  
Susanna Naggie, MD, MHS, Vice Dean for Clinical Research and Director of the Participant and Clinical Interactions Core of the current Clinical and Translational Science Award (CTSA), will immediately begin serving alongside Dr. Boulware as interim Co-Director of the CTSI. Dr. Naggie will also join the current CTSA leadership, which includes co-PIs Jennifer Li, MD, MHS, and James McNamara, MD, to manage the CTSA. 
In a statement to faculty and staff, Dean Mary E. Klotman, MD, wrote, "In her roles at Duke, Dr. Boulware has been instrumental in accelerating the translation of research to clinical care, and she is a national leader in addressing the causes and effects of racial and ethnic health and health care inequities. Dr. Boulware has been a dedicated and innovative leader, and I want to thank her for her service and commitment to the School of Medicine."