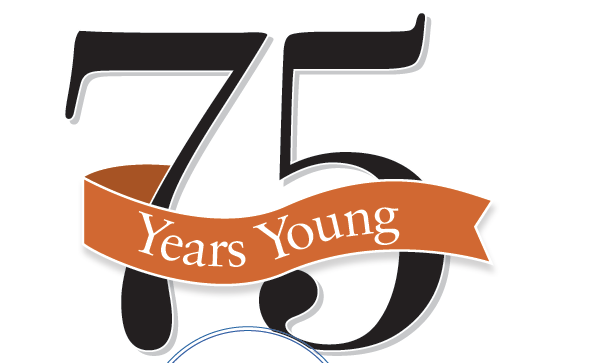 AS MICHEL LANDRY, BSCPT, PHD, chief of the Duke Doctor of Physical Therapy (DPT) Division, prepared for the ceremonial groundbreaking for the new building that will house the DPT program, he could hardly wait.
 "When they give me that shovel, I'm not stopping," said Landry, who has overseen the division since 2011. "I'm going to keep digging. We are so ready for this move."
DPT, a division within the Department of Orthopaedic Surgery, will occupy the first two floors of the new building, adjacent to the School of Nursing on Trent Drive. The remaining three floors will house various administrative offices and programs within the School of Nursing, Department of Orthopaedic Surgery, and other units.
DPT's move into a permanent standalone home has been a long time coming: the program this year celebrates its 75th anniversary at Duke. It spent most of that time deep in Duke South, and for most of the past decade it has been housed in off-campus space at Erwin Square. The prospect of moving to a prominent location in the heart of the medical center and clinics, into space specifically designed for its purposes represents the DPT program's turning its face toward the future even as it celebrates its accomplished past. 
During its three quarters of a century, the program has evolved from a tiny certificate course whose total enrollment you could count on one hand into a leading doctoral program with a fleet of premier faculty, more than 200 students, innovative learning practices, thriving research projects, active clinical opportunities, and a global reach.
It's been a remarkable journey, and the DPT program is celebrating its 75th birthday this year with a series of events that will culminate in a gala at the Washington Duke Inn on September 15, 2018. 
"That will be the crescendo," says Landry. "We're aiming to bring many alumni back; we're even trying to track down the very first graduating class or their families. We'll have free continuing education offerings, and other events where alumni can meet with colleagues, faculty and current students, and even explore the city of Durham. The gala event will feature some of our truly amazing alumni who will talk about how Duke set their careers apart."
At the same time, the DPT program is energetically remaking itself for the next phase of its journey. With a new state-of-the-art home under construction, with innovative improvements to its curriculum and teaching models in the works, with more research opportunities and global health avenues available to its students than ever before, the DPT program is alive with energy and enthusiasm.
 "I think you're picking up on an excitement that is shared by all of us," says Chad E. Cook, PhD, PT, FAAOMPT, program director for DPT. "There are a lot of really wonderful things happening right now that correspond with our 75th anniversary. Within the past couple of years, we have put our foot on the gas and decided to do some amazing things. There's never been a better time to be at Duke."
HUMBLE BEGINNINGS
Physical therapy as a distinct field emerged out of two global events that left hundreds of thousands of people injured or physically impaired in the first decades of the 20th century: a wave of polio epidemics that left many people living with paralysis, and the First World War, which resulted in a great number of soldiers and civilians wounded. Two decades later, the field expanded dramatically to meet the needs of wounded soldiers returning from World War II.
Midway through that conflict in 1943, Lenox Baker, MD, who was then the chair of orthopaedics, recruited a physical therapist named Helen Kaiser to Duke from Mt. Sinai Hospital in Cleveland to establish an eight-month physical therapy certificate program in the School of Medicine. The inaugural class numbered four: two men and two women.
From those humble beginnings, the program grew over the years in size, stature, and influence. Duke responded in 1970 by elevating physical therapy education from a certificate program to a Master of Science degree, and in 1998 by making it a Doctor of Physical Therapy degree program.
During these first 75 years, Duke has been among the nation's premier physical therapy education programs, training expert practitioners and leaders in the field, providing first-class clinical care, and advancing knowledge through cutting-edge research.
"The program was exceptional, and the people were spectacular," says Rebecca Craik, MPT'72, dean of the Arcadia University College of Health Sciences in Pennsylvania. "Duke set a high bar. It was instilled in us to do more and be more: Don't just be a great clinician, be a great clinician-plus. Be a leader, be a difference-maker. We were encouraged to be change agents. The people who taught me inspired me, and I am so grateful that I went to Duke."
Duke DPT boasts an advanced curriculum that gives its students direct, hands-on clinical experience. The program is among the very top institutions in research funding and publications, and it offers students a wide range of mentored and culturally appropriate global health experiences.
"A lot of schools use tuition dollars from physical therapy students to subsidize programs outside of the physical therapy program," says Cook. "Here, because Duke is Duke, those dollars are invested back into this program, to provide resources and improve the educational experience for our students. That's one of the biggest things that sets Duke apart."
That investment pays off. The Duke DPT program's average graduation rate over the past five years is above 99 percent, and every single one of Duke's DPT graduates in recent years has passed the national licensing examination. The employment rate for recent Duke DPT grads: 100 percent.
CLIMBING AND STRIVING
Landry came on as division chief seven years ago and has dedicated himself to recruiting top faculty, launching new initiatives, and building the Duke DPT program for the future. Cook, a former faculty member who had gone on to chair a physical therapy program at another university, returned to Duke in 2014 and assumed directorship in 2016.
Several s been made, and the DPT program is clearly ascendant. When the most recent U.S. & World News Report rankings were released in 2016, Duke's physical therapy program was back in the top 10 for the first time in a number of years.
"You can debate how truly accurate any rankings are, but there's no denying that they are important," says Landry. "We've worked very hard to create a new environment. We've brought in some great people. We shifted into the Department of Orthopaedic Surgery, which is where the program began all those years ago, so that's a nice bookend to our story. We've had a meteoric rise in research funding, and we're certainly in the top five programs in research publications. And all of this hard work makes a difference: In just six years we've climbed from 26th to No. 10 in the rankings. Entering the top 10 in rankings is pretty good, but not good enough. Our motto now is 'Strive for Five.'"
FULFILLING DREAMS
That effort incorporates a host of forward-looking improvements. Duke DPT is building on its already advanced curriculum—which features team-based learning, flipped classrooms, and other innovative teaching models—by planning and implementing new offerings that, by 2021, will include a "hybrid" education option, allowing students to complete the bulk of their education remotely online and come to campus for intensive hands-on clinic and laboratory training.
And even before that, Duke DPT is redesigning its curriculum to offer every student the opportunity to craft their own educational track to align with their interests and professional aspirations.
"We are way ahead of the curve in offering personalized education," Cook says. "The American Physical Therapy Association recently released a statement envisioning this as the model for the future—but they projected it being probably decades away for most programs. We've been able to tackle it within a couple of years. To our knowledge, we're the first DPT program to offer that."
All of this is in keeping with Duke DPT's aspirations to do more than simply graduate well-educated and highly skilled physical therapists.
"We're looking at the best way to give each student the educational experience that will allow them to follow the path they dream of," says Landry. "What usually happens is a student will begin a PT program and say, 'I want to be a pediatric physical therapist,' and the school says, 'Well, that's fine, but this is our curriculum, so this is what you're going to do.' There is often little acknowledgment of past experiences or individual interests, and so what we're doing instead is saying, 'OK, what does this particular student need as a baseline to be a good clinician, and how can we facilitate entry into their areas of specific interest or specialization like pediatrics, orthopaedics, or neurology? What does the evidence tell us a modern adult learner needs to know to be a successful pediatric physical therapist?' And then we hope to be working with that student to tailor their courses, research, and clinical experience accordingly in a new more responsive curriculum. Yes, we graduate clinicians of the future. But what we're really doing is fulfilling dreams."
A NEW HOME
Perhaps nothing represents the DPT program's own dreams as much as its soon-to-be new home. When the 102,000-square-foot facility opens in late summer of 2019, the physical therapy program, along with orthopaedics and the School of Nursing, will move into the heart of the medical campus.
That proximity symbolizes physical therapy's integral role in health care and health care education, but its importance is more than merely symbolic. The building will facilitate precisely the sort of close collaboration and interaction that are the essence of inter-professional education, an approach that Duke has embraced to encourage health care students and practitioners to work together and learn from each other.
"I was, of all things, sitting at the finish line during the Singapore Formula One Grand Prix this past year, and I watched the pit crews: the race car comes in, and the team leaps into action," Landry says. "Everybody has a specific job, they are experts at that specific task, they are fully aware of what the others are about to do, and they all work together. It's amazing to watch: in seconds, the pit crew has the old tires off and new ones on, and the car is gone, back into action. And as I watched, I thought about the writings of Atul Gawande, and said to myself 'That is what health care delivery into the future should work like...' That's the ideal: a seamlessly coordinated team of highly trained people. And that's what being on campus is going to make much more possible for our students. You'll have doctors, nurses, PT students, physician's assistants, everybody training and working together. Just being in the same environment matters: you can learn a lot by just rubbing elbows at the proverbial water cooler."
The new building will be equipped with state-of- the-art technology and will accommodate new curriculum models, advanced skills training, and collaborative education. The Duke Health Center for Interprofessional Education and Care will be situated in the same building.
"This new building is tremendously important to the continued growth of our nationally recognized Doctor of Physical Therapy program, which has been located off-campus for many years," says Mary E. Klotman, MD, dean of the Duke University School of Medicine and vice chancellor of health affairs. "In creating a campus presence, the physical therapy students will strengthen important connections to clinical services and campus life. The ability to co-locate with the School of Nursing also allows us to focus on a new office of Interprofessional Education which will teach students the value of patient-centered care across multiple medical disciplines."
TURNING THE PAGE
In the end, of course, at the March 27 groundbreaking, Landry did—reluctantly—relinquish the shovel. But he's holding on with both hands to the vision of the Duke DPT program that he, Cook, the faculty, students, and alumni are creating together.
 "This is one of the most exciting times at Duke University in physical therapy in the entire 75-year history of the program," Landry says. "There are so many things happening in rehabilitation, in research, in clinical care, in education. It's one of those moments in time when everything comes together in a great convergence.
That convergence, he says, is the first step toward the next 75 years of physical therapy education at Duke.
"The 75th anniversary is the end of the beginning," Landry says. "This year we're turning the page on the end of the first chapter, and we're opening the next one. I can't wait to see how it turns out."