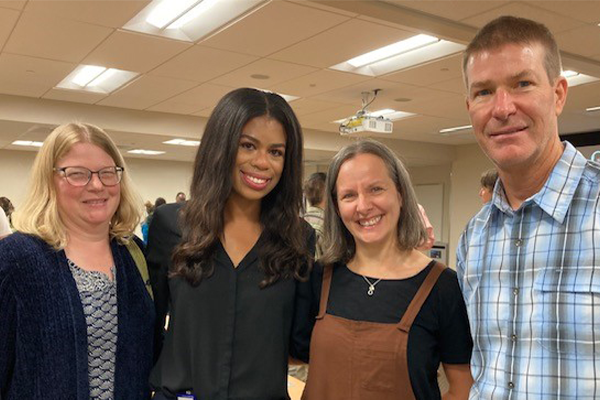 The Duke Office of Physician Scientist Development (OPSD) PRIME Summer Academy provides medical students, who have limited research experience, hands-on laboratory training at the Duke University School of Medicine.  
The program is designed to broaden the biomedical research workforce by exposing first and second year medical school students to a variety of research pursuits, including lab-based research, genetics research, and global health research, all during a six- to eight-week session. 
Jessica Brinson, a medical student at Howard University College of Medicine, participated in the OPSD Summer Academy May through July. She said it was "an amazing opportunity" that helped her to develop her research skills.  
"I learned so much about medicine, gained numerous laboratory skills, and was able to enhance my abstract and presentation skills," said Brinson, who was hosted by the Duke Department of Ophthalmology.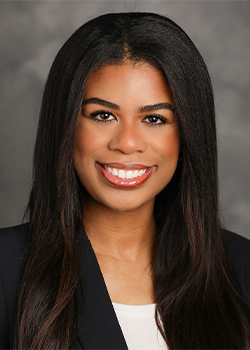 Working with mentors Paloma Liton, PhD, associate professor in ophthalmology and pathology, and Dan Stamer, PhD, professor of ophthalmology, allowed her to investigate the role of ABC transporters in glaucoma. Understanding how these proteins work to control intraocular pressure could lead to new treatments for the blinding eye disease.  
Brinson also learned to perform and understand the results of laboratory techniques such as PCR and Western blots that had been discussed in school.   
"Most importantly I was able to meet some amazing mentors who will support me throughout my medical school career," she said.   
This year four students were selected with funding support from radiation oncology, ophthalmology, and a National Institutes of Health-sponsored T32 award in hematology. Students from across the country are encouraged to apply.  
The program features an immersion into research, but it also provides students the opportunity to develop professional skills and meet faculty underrepresented in medicine.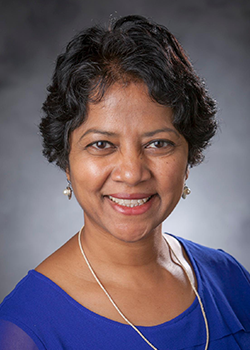 "The Duke faculty involved in the program are all conducting research and are pioneers in their respective areas," said Academy mentor and director Gowthami Arepally, MD, professor of medicine and pathology at the Duke School of Medicine. "They talk about their life story and how they got to where they are. It's incredibly inspiring."  
The program has become a valuable resource for underrepresented medical students who are interested in pursuing a career in research.  
Arepally is passionate about creating an engaging experience that exposes medical students to research early on in their careers. Professionally, she splits her time between caring for patients with blood disorders at Duke Health and researching how to prevent and treat heparin-induced thrombocytopenia, a rare, but serious condition that can lead to blood clots. 
"Turning on young minds to the possibility of research is what's so motivating to me," Arepally said.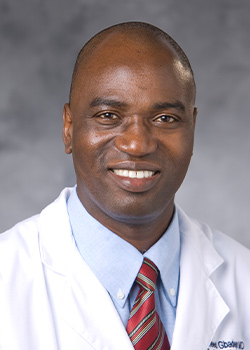 Arepally joins Rasheed Adebayo Gbadegesin, M.B.B.S., associate dean of physician-scientist development, on the leadership team for the Office of Physician Scientist Development.  
OPSD was established to streamline coordination and oversight of physician scientist development at the School of Medicine.  
Gbadegesin also leads a mentoring program. The professor of pediatrics who researches the genetic causes of kidney disorders in children launched the Paired Undergraduate Mentoring Program (PUMP) in uronephrology.  
The NIH provides funding for PUMP as well as the new Duke Preparing Research Scholars in Biomedical Sciences Postbaccalaureate Research Education Program (PRIME-PREP) program.  
"By investing in a comprehensive program of mentoring, scientific training, and support we expect to increase the number of medical trainees who enter the physician-scientist pipeline," Gbadegesin said.  
---
Top image from Left: Kristin Perkumas, Jessica Brinson, Paloma Liton, PhD, and Dan Stamer, PhD