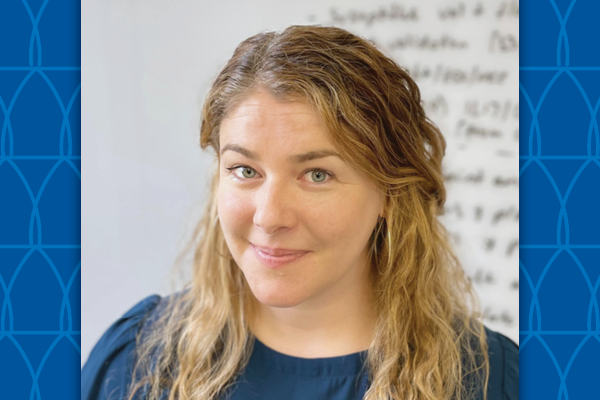 Clare Smith, PhD, assistant professor of molecular genetics and microbiology is the winner of the 2024 Mary Lyon Award and will present an oral presentation at the International Mammalian Genome Conference in Washington, D.C., in 2024. 
Smith is interested in host genetic diversity, bacterial variation, and how the host-pathogen genetic interactions drive tuberculosis disease states. Her innovative use of the mouse recombinant inbred strain mapping resource, the Collaborative Cross, has enabled her discoveries of new host genes involved in tuberculosis pathobiology. Smith's innovative use of transposon-tagged mutant tuberculosis strains led to her discovery of host gene-pathogen gene interactions that were previously unknown. 
"Clare is a brilliant and innovative young scientist who is destined to make major contributions to our understanding of the pathogenesis of tuberculosis," said Doug Marchuk, PhD, James B Duke Professor of Molecular Genetics and Microbiology, said. "I look forward to watching her continue to break new ground." 
The Mary Lyon Award is given to early- and mid-stage independent female researchers though the International Mammalian Genome Society (IMGS) in recognition of Lyon's role as a mentor and her remarkable career, which began at a time when very few women became scientists.