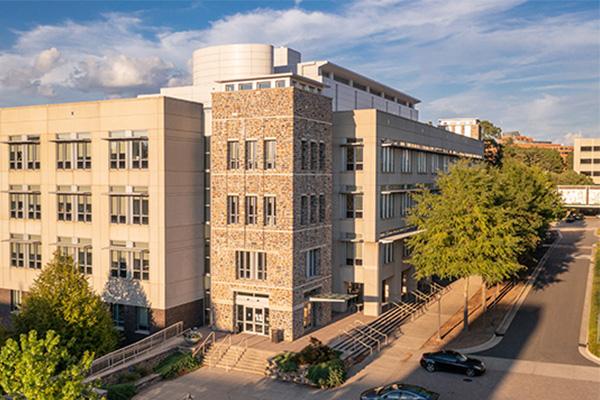 The Office for Biomedical Graduate Education (OBGE) and Duke University School of Medicine have named the 2023-24 Chancellor's Domestic Scholars. The awards highlight the School's commitment to promoting diversity and academic excellence in research training. 
The new scholars are outstanding first-year students from historically under-represented or underserved backgrounds who are pursuing a PhD. They will join the cohort of recently named Chancellor's International Scholars for special programming during the year to build community and discuss relevant issues in professional development. 
Awardees include January Cornelius, Department of Population Health Sciences; Karina Cuevas Mora, Integrated Toxicology & Environmental Health program; Lisbeth Disla, Department of Molecular Genetics and Microbiology; Joey Vincent Ragusa, Jr., Department of Pathology; and Jo-Yann Tremolet de Villers, Department of Biochemistry. 
"We are confident these students will enhance the University's research efforts and unearth new discoveries, while inspiring future students from diverse backgrounds to aim for academic excellence," said Beth A. Sullivan, PhD, associate dean for research training and James B. Duke Distinguished Professor of Molecular Genetics and Microbiology.  
The scholars, chosen based on their remarkable scientific promise and unique backgrounds and experiences, received an award of $2,000 in September.