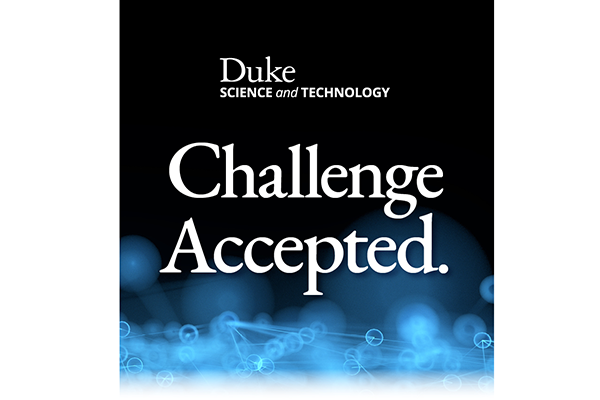 A Bold New Effort Aims to Harness the Mechanisms of Resilience
What if we could control genes linked to cancer to prevent them from developing into tumors in the first place? How can we extend our brain's ability to forestall damage from Alzheimer's disease? Is it possible to develop a vaccine for everything?
These are among the questions driving a new multidisciplinary research effort at Duke University School of Medicine aimed at understanding and harnessing the innate processes the human body uses to prevent and heal disease.
Resilience: Fortifying the Body and Brain is one of the pillars of Duke Science and Technology (DST), a faculty-hiring and fundraising effort aimed at elevating and sustaining excellence in the sciences through investment in science and technology faculty, infrastructure, and research.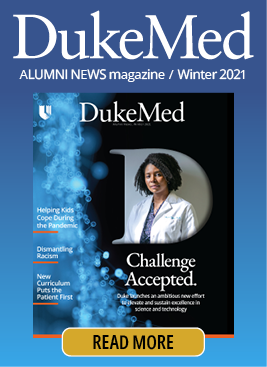 Launched with a $100 million investment from The Duke Endowment, DST focuses on three broad thematic pillars: in addition to Body and Brain Resilience, the other two are Computing, involving fields such as artificial intelligence; and Materials Science, which seeks to engineer new materials, including biomaterials, to solve challenges in numerous areas.
While the School of Medicine will touch on all three areas, its primary DST responsibility is to advance Body and Brain Resilience.
"Resilience" refers to the intrinsic mechanisms within the human body that prevent and repair damage and disease. Researchers within DST will seek to understand and harness these mechanisms to prevent and treat disease.
"Resilience is the ability of a living entity — a person, an organ, a cell — to rebound from adversity," said School of Medicine Dean Mary E. Klotman, MD. "We need to learn what it is that allows some individuals to recover from heart attack, stroke, and so on, while others don't. The same is true at the cellular level: Why do some cells survive adverse events, while others die? When we can isolate the factors that produce resilience, we can learn to enhance those factors and improve resilience."
Body and Brain Resilience focuses on three primary areas where the Duke School of Medicine already has significant strengths: brain, cancer, and the immune system. Each of these areas is fundamental to health and ripe with potential for breakthroughs.
"Many of the most transformative advances in medicine over the coming years are going to occur in these fields, and Duke is positioned to play a leading role," said Colin S. Duckett, PhD, vice dean for basic science. "Duke Science and Technology will build on the work of the superb scientists and programs we already have in these areas."
Key to success will be recruiting additional exceptional scientists and securing philanthropic support to fund those hires and the school's research mission. Across the university, more than a dozen new faculty already have been recruited as Duke Science and Technology Scholars.
To date, five DST Scholars have their primary appointments in the School of Medicine, all recruited with funds from The Duke Endowment to advance faculty recruitment in the sciences.
"Our initial recruits are extraordinary in so many ways: not only in their science but in terms of what kind of scientists and people they are," said Klotman. "We look for superb scientists who embrace being part of a community and who want to do their part to help lift that whole community."
---
More About Duke Science and Technology Research: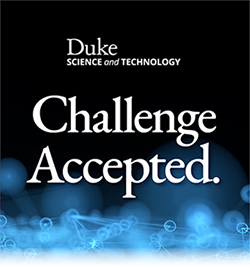 ---
Support Duke Science and Technology
To support research and learn more about Duke Science and Technology, visit dst.duke.edu or email scienceandtechnology@duke.edu.
---
Story originally published in DukeMed Alumni News, Winter 2021