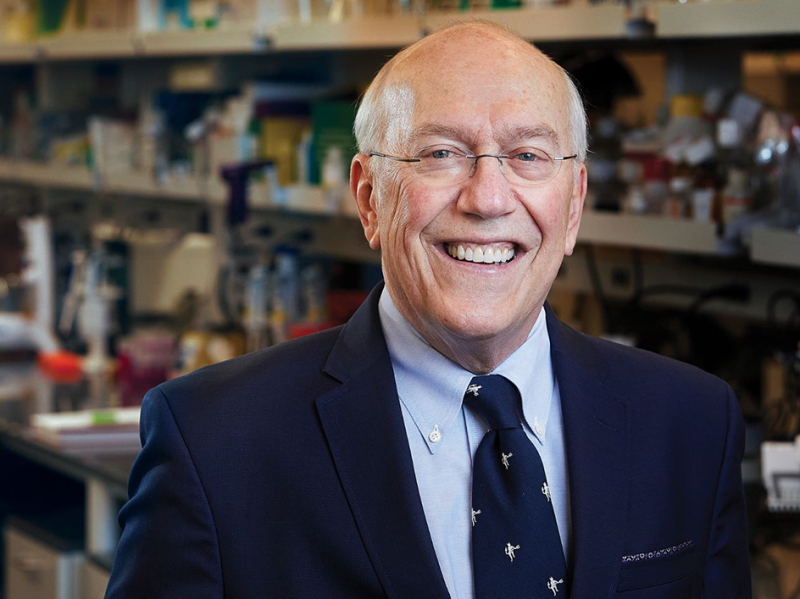 Putting Children First in a Pandemic
Health care professionals found themselves facing a whirlwind of unknowns at the start of the COVID-19 pandemic in March 2020. Among the many unanswered questions was what effect shutdowns, social isolation, and the virus itself would have on children. Despite what some stated at the time, Kurt Newman, MD'78, and his colleagues at Children's National Hospital in Washington, D.C., believed there was cause for concern.
"As reports started coming in from the West Coast, the early wisdom was that children weren't affected as much," said Newman, president and CEO of Children's National. "We didn't totally believe that, because in every pandemic and epidemic in the past, children have been powerfully impacted. So, we prepared as if it was going to impact children and impact them significantly."
The first order of business was to set up a testing site. A month after Children's National received its first COVID-19 case on March 15, the testing center was up and running.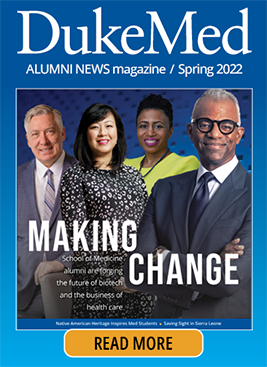 Newman said the testing site offered valuable information. It validated his suspicions about the pandemic's effect on children: providers saw that COVID-19 was indeed having a significant impact on children, especially Black and Hispanic children and children living in disproportionately affected areas.
Equipped with this knowledge, and as vaccines became available, Newman said the focus became: "How do we protect our children?" One answer was to set up clinics in parts of the city where many didn't have access to vaccines.
Throughout the pandemic, new challenges continually arose for Children's National, particularly financial hardships. However, Newman, who has been at the hospital since he completed a surgical fellowship there in 1984, said he and other leaders were determined to keep their workforce intact.
"We made a big decision not to have layoffs because we knew our team members were facing their own challenges," he said. "We wanted to make sure they were well taken care of throughout this. That was a difficult, and remains a difficult, pathway. But through it all, the community stepped up and supported us."
Newman's success leading the hospital through some of the toughest times in its 150-year history caught the attention of the Washington Business Journal, which late last year named him the 2021 CEO of the Year.
Finding ways to protect children from COVID-19 and securing the livelihoods of Children's National employees were priorities. Leaders also were determined to position the hospital at the forefront of research and care, especially for those hit hardest by the pandemic. Last July, Children's National and the National Institute of Allergy and Infectious Diseases launched a $40-million multi-year study to examine the long-term effects of COVID-19 and multisystem inflammatory syndrome in children. It was the hospital's largest National Institutes of Health grant ever.
Before COVID-19 hit, Newman and his colleagues had been planning ambitious initiatives including a new research and innovation campus. The pandemic created unique challenges, but hospital leadership determined to press ahead with its plans.
"We made very strategic decisions," Newman said. "We said, 'Let's continue our investment, because the pandemic may never totally go away, and we need to stay focused on the needs of children.'"
The project continued, and the Children's National Research & Innovation Campus, a first-of-its-kind pediatric research and innovation hub, opened in 2021. "The vision is to create an ecosystem that enables the organization to accelerate the translation of potential breakthrough discoveries into new treatments and technologies which benefit children," Newman said. "Washington, D.C., Mayor Muriel Bowser designated the construction industry as essential, so we were able to continue working on the campus throughout the pandemic."
Children's National also will play an important part of a new hospital called Cedar Hill Regional Medical Center, GW Health. Children's National will operate an emergency department and neonatal intensive care unit there, filling a much-needed gap in care in Southeast Washington, D.C.
"It's the first new hospital in that part of the city in probably 50 years," Newman said. "Patients have had to come across the river to another part of the district to where all the hospitals are, but now we'll be able to provide care closer to home."
Well before making an impact on health care in Washington, D.C., Newman was a student at Duke University School of Medicine, where he worked in the lab of his mentor, biochemist and now Nobel laureate Robert Lefkowitz, MD. The two have remained close, and this April Newman hosted Lefkowitz as a keynote speaker at the Children's National Research, Education, and Innovation Week, which celebrates the scholarly achievements of the hospital's faculty, staff, and trainees.
Newman says that attending Duke and learning from Lefkowitz not only influenced his career path, but also probably saved his life. In the lab one day, Lefkowitz noticed a lump on Newman's neck. After getting it checked out, Newman learned he had thyroid cancer.
The news was a shock for the then 25-year-old. "Thinking about me and cancer in the same sentence was really scary," Newman recalled.
But his Duke surgeon, William P.J. Peete, MD, put him at ease. "The surgeon who took care of me changed my life and gave me confidence that I was going to be fine."
In the end, he was, and Newman rarely thinks about his cancer diagnosis anymore. However, it forever changed how he viewed patient care and led him to specialize in surgery rather than cardiology. "It gave me a sensitivity to what people have to face," he said.
The experience also deepened his bond with his classmates. While awaiting his own surgery, Newman said seeing older patients with advanced cancer on his hospital floor was sobering.
"But my classmates picked me up," he said. "They got me out of the hospital the night before to play intermural basketball over in Card Gym. There was just this sense of family, and I've never forgotten that."
Story originally published in DukeMed Alumni News, Spring 2022.