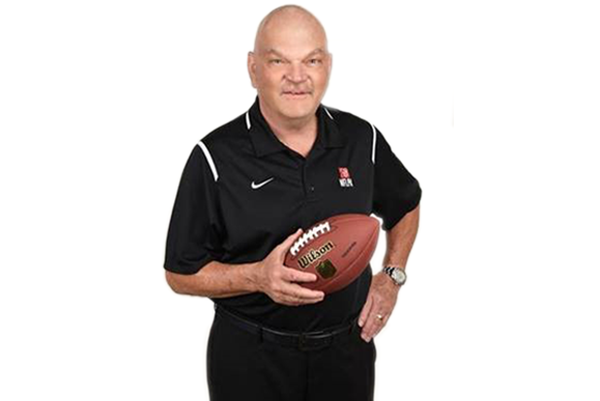 When Thom Mayer, MD'77, enrolled at Hanover College in Indiana on a football scholarship, he had no career aspirations in medicine. In fact, he had no career aspirations at all, beyond riding football as far as it could take him.
"They said, 'You have to choose a major,' and I said, 'What?' I thought I was majoring in football," says Mayer. "All I knew about doctors was that they gave me a physical so I could play and sewed me up when I got lacerations. Medical school was the furthest thing from my mind."
That changed when his biology teacher suggested he consider a career in medicine, just in case the football thing did not work out. Mayer began taking pre-med classes and considering his options. One evening at the pool where he worked as a lifeguard after pouring concrete all day, a physician whose child Mayer taught to swim gave him some further advice. "He said, 'If you can get into Duke, you should go, because it is the best medical school in the country,'" Mayer recalls. "I didn't even know where Duke was. I thought it was in Maryland."
But he applied and made the drive from Indiana. And, like so many others, that first visit to Duke changed his life. Everyone he encountered was warm, welcoming, and encouraging, and he made up his mind to attend Duke if possible.
That was an open question even after the School of Medicine accepted him. His family had extremely limited resources. He had been able to attend college only due to his football scholarship, and every other medical school required him to pay at least the first year's tuition.
"Duke said, 'Show up with $200 and we'll take care of the rest,'" Mayer recalls. "And they did. They found a scholarship for me. Without that, going to medical school would have no more been possible for me than going to the moon."
Mayer specialized in emergency medicine. He led one of the first-response crews to the 9/11 attack on the Pentagon and the medical response to the anthrax attacks later that year.
For the past 20 years, he has been the medical director for the NFL Players Association, responsible for the medical interests of some 2,500 active and former players and their families. "Our commitment is whole player, whole life, whole family," says Mayer. "I'm the only doctor I know who has 10,000 patients."
Last season posed unprecedented challenges. Mayer crafted the medical protocols that enabled the league to play all 268 regular season and playoff games and the Super Bowl. Over 260 players contracted COVID-19, but only one was briefly hospitalized. Remarkably, in a game that puts players in each other's faces for the duration, in all of 2020 there was not a single documented instance of transmission across the line of scrimmage.
Mayer, a loyal Davison Club member and supporter of Duke and the School of Medicine, recently made a $10,000 gift to the School of Medicine Annual Fund for Scholarships. This gift will provide immediate financial assistance to a medical student in the upcoming school year.
"When you step on that campus, you are surrounded by excellence," Mayer says. "I was mentored by people who were the best in the world. They taught us the value of a commitment to excellence and of being part of a team. I think it is an absolute duty for those of us who have benefited from a Duke medical education to coach, mentor, and give back. That's why I cheerfully support Duke and the Davison Club. It's the least I can do. As we say in my family, 'No Duke, no Dr. Thom!'"