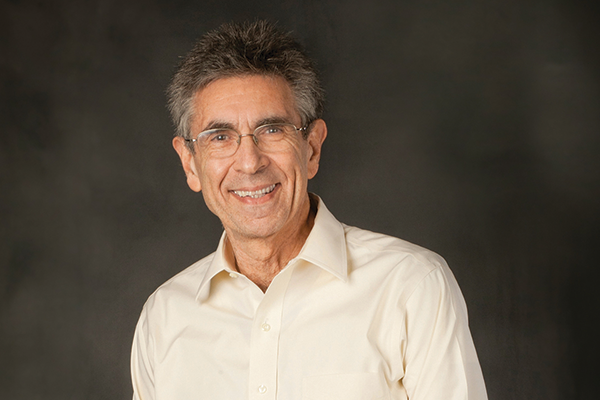 Robert J. Lefkowitz, MD is the Chancellor's Distinguished Professor of Medicine and a professor of biochemistry, pathology, and chemistry at Duke University School of Medicine. He is also a basic research cardiologist at the Duke Heart Center and a member of the Duke Cancer Institute. He has been a Howard Hughes Medical Institute investigator since 1976 and has spent most of his 50-year research career at Duke.
He and Brian Kobilka, a former postdoctoral fellow in Lefkowitz's lab, were awarded the Nobel Prize in Chemistry in 2012 for their seminal work on G protein-coupled receptors, which spurred an enormous field of pharmaceutical research and development. About a third of all prescription drugs target the family of receptors that Lefkowitz discovered and characterized, including beta blockers, angiotensin receptor blockers, and antihistamines, among many others.
Lefkowitz has made extraordinary contributions to the scientific understanding and applications of receptor biology, including research that established the beta receptor and rhodopsin as the first members of a new family of proteins — now known as the largest, most diverse, and most therapeutically accessible of all cellular receptors. There are almost a thousand members of this receptor family, and they regulate virtually all known physiological processes in humans. Lefkowitz also discovered the mechanism by which receptor signaling is turned off, a process known as desensitization.
More recently he has discovered novel mechanisms by which receptors function, which may lead to an entirely new class of drugs called "biased agonists."
Lefkowitz is also an outstanding mentor and educator. He has mentored over 200 trainees, many of whom have gone on to highly successful research and leadership positions.
He is a member of the National Academy of Sciences, the National Academy of Medicine, and the American Academy of Arts and Sciences. Other awards include the National Medal of Science, the Shaw Prize in Life Science and Medicine, the Albany Prize, and the Canada Gairdner International Award, among many others.
Education: Columbia University
Training: Columbia University, Massachusetts General Hospital
Current Title: Chancellor's Distinguished Professor of Medicine, Duke University School of Medicine; Howard Hughes Medical Institute Investigator
---
Story originally published in DukeMed Alumni News, Summer 2023.
Read more from DukeMed Alumni News