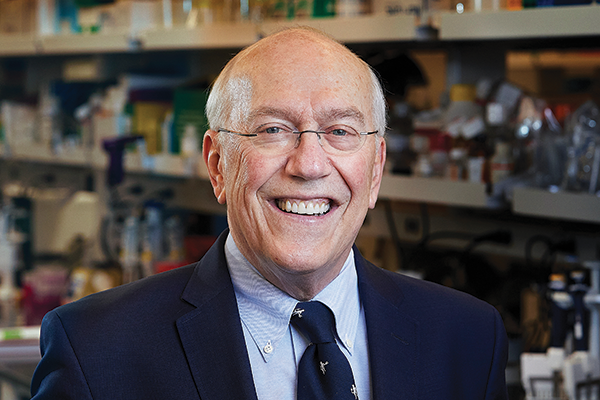 In 2022, Kurt D. Newman, MD'78 retired as president and chief executive officer of Children's National Hospital, after a nearly 40 year career there. 
During his 11 years as CEO, the hospital soared from No. 18 to No. 5 in the nation in U.S. News & World Report's Best Children's Hospital annual rankings, with neonatology maintaining the No. 1 spot for six consecutive years. 
Today Children's National Research Institute is one of the most well-funded pediatric institutions in terms of NIH funding. Dr. Newman was instrumental in developing the Sheikh Zayed Institute for Pediatric Surgical Innovation at Children's National, inspired by the bold vision of making surgery minimally invasive and pain-free for children. When the institute was created in 2009 through a transformational $150 million gift, Newman served as its founding vice president. 
A pediatric surgeon, Newman is widely recognized as a leader in pediatric health and health policy, having made contributions to the field in Washington, D.C., Maryland, Virginia, and beyond. In 2017, he authored the national bestselling memoir, "Healing Children: A Surgeon's Stories from the Frontiers of Pediatric Medicine." All proceeds from the book go to pediatric research.
In 2022, he was recognized as a Washingtonian of the Year by the region's premier magazine. In 2021, he was named the Washington Business Journal's CEO of the Year. Newman has served on the Economic Club of Washington, Greater Washington Board of Trade, Federal City Council, D.C. Chamber of Commerce, Fight for Children, and Corus International. He previously served on the Board of Governors of the American Pediatric Surgical Association and as chair of the Surgery Section of the American Academy of Pediatrics. For 12 years, he served on the Duke Medical Alumni Council, including two years as president.
Education: Duke University School of Medicine
Training: Brigham & Women's Hospital; Children's National Medical Center
Current Title: Retired, President and Chief Executive Officer, Children's National Hospital
---
Story originally published in DukeMed Alumni News, Summer 2023.
Read more from DukeMed Alumni News