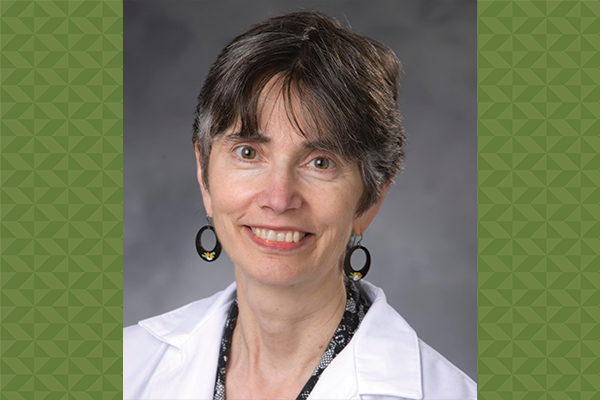 Mary Louise Markert, PhD'81, MD'82, HS'82-'84,'84-'87, is professor emeritus of pediatrics in the Division of Allergy and Immunology and professor emeritus of immunology at Duke University School of Medicine.
A physician-scientist, Markert's pioneering research to develop Allogenic Processed Thymus Tissue (APPT) as a curative treatment for congenital athymia was a significant discovery that has been widely adopted. Prior to her work, fetal and postnatal thymic transplantation for congenital athymia was largely unsuccessful. Her methodology enabled consistently successful implantation of human allogeneic thymus tissue to reconstitute the T cell arm of the immune system in babies born without a thymus.
A 1999 editorial in the New England Journal of Medicine hailed her work on APTT as "a medical and scientific triumph." On October 8, 2021, the FDA approved a regenerative medicine based on her pioneering work as the only approved therapy for congenital athymia.
The implications of her work extend to organ transplant broadly by demonstrating the feasibility of establishing a donor's immune system with organ transplant to reduce transplant rejection across multiple organ types. The first APTT/heart transplant was performed at Duke in 2021.
Markert has received multiple awards in recognition of her life-saving work, including the AAAI Women Physician in Allergy Award; the Leonard B. Tow Humanism in Medicine Award; the Duke University Department of Pediatrics Michael M. Frank, MD, Research Prize in recognition of significant lifetime contributions to the field of pediatric immunology; the Duke Presidential Award for Executive Leadership; and the Lifetime Achievement Award from the Immune Deficiency Foundation.
She has served as a member of professional organizations including the American Board of Allergy and Immunology, including a year as chair; the FDA Recombinant DNA Advisory Committee; and the Institute of Medicine Committee to Review Adverse Effects of Vaccines.
Education: Duke University School of Medicine
Training: Duke University School of Medicine
Current Title: Professor Emeritus of Pediatrics, Division of Allergy and Immunology; Professor Emeritus of Immunology
---
Story originally published in DukeMed Alumni News, Summer 2023.
Read more from DukeMed Alumni News