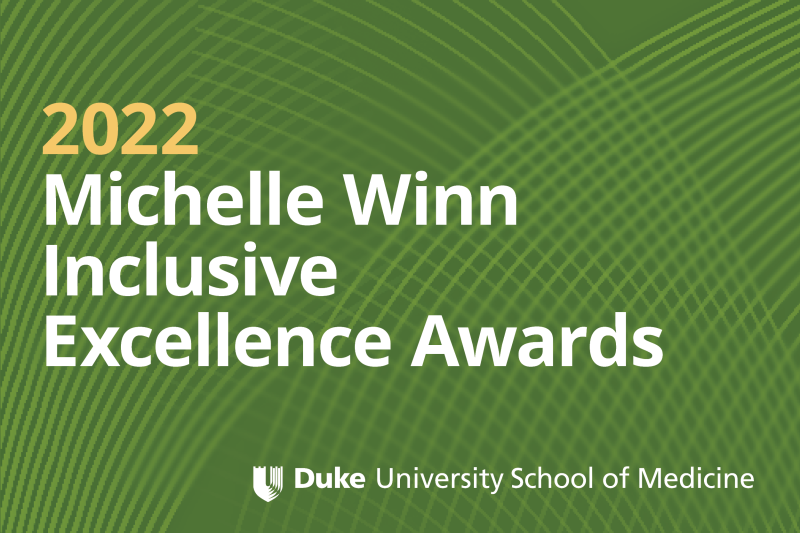 The Duke University School of Medicine has announced the 2022 recipients of the Michelle P. Winn Inclusive Excellence Award. Each year, the Winn Awards are presented to individuals from across the School of Medicine who have exemplified excellence, innovation, and leadership through helping to create a more diverse and inclusive environment. 
The recipients of this year's Winn Inclusive Excellence Awards are:  
Doctor of Physical Therapy (DPT) student Amanda Clarke, MA (trainee award) 
Administrative Manager Christie McCray, MEd (staff award) 
Medical student Sonali Biwas (student award) 
Associate Professor of Neurology Andrew Spector, MD (faculty award) 
"Michelle Winn was a tireless leader in the struggle to bring equity and a sense of belonging to all within the Duke University School of Medicine," said Vice Dean for Equity, Diversity, and Inclusion Kevin Thomas, MD, the school's chief diversity officer. "She would be proud of the courage, passion, and innovation displayed by this year's nominees." 
Amanda Clarke, MA: Strengthening Community and Belonging Within DPT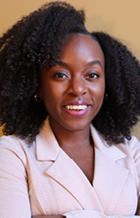 Amanda Clarke, MA, a second-year DPT student and Duke's first Black female DPT class president, received the 2022 Winn Award for her inclusive leadership within the program and at the national level. Clarke helped Tasala Rufai, DPT, a student from the DPT class of 2012, secure the Duke Physical Therapy Alumni Association's Emerging Leader Alumni Award; Rufai was the first Black member of the DPT program to win the award. In addition, Clarke created and oversaw an Instagram campaign for Black History Month this year that celebrated Black DPT faculty, staff, and students; shared resources for Black DPT students; and amplified Black DPT student stories.  
"I am in awe of the vulnerability and courage Amanda showed in speaking her truth and using this platform to amplify the need for equity, diversity, and inclusion," wrote Medical Instructor Rosalinda Canizares, PT, DPT, in her nomination. "I have no doubt that she has strengthened our Black community by uplifting and connecting them and increasing their affinity for each other and their sense of belongingness at Duke." 
Christie McCray, MEd: An Indispensable Member of the MBS Program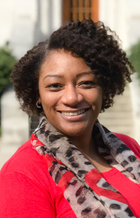 Christie McCray, MEd, received the 2022 Winn Award for her countless contributions to the Master of Biomedical Sciences (MBS) Degree Program. Since joining the program in 2013, McCray has secured financial assistance for MBS students, built an authentic and welcoming environment, mentored students, and navigated students and faculty through two years of the COVID-19 crisis. To date, the MBS program has matriculated 303 students, more than two-thirds of whom identify as Black, Native American, Latinx, or a member of another community underrepresented in medicine.  
"Ms. McCray exemplifies professionalism, grit, tenacity, and a growth mindset. She is an indispensable team member and influences recruitment, budget, advocacy, orientation, celebration, and learner and programmatic assessment," wrote Assistant Dean for Premedical Education Kathryn Andolsek, MD, MPH, crediting McCray with much of the success the MBS program has experienced over the past decade. "Ms. McCray goes well beyond diversity, equity, and inclusion to infuse the essence of belonging into our program. She believes everyone in our program belongs." 
Sonali Biswas: Taking an Intersectional Approach to Improving Equity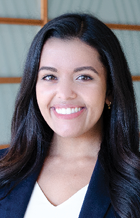 Sonali Biswas received the 2022 Winn Award in recognition of the work she has brought to improve equity and inclusion to Duke medical students of various and often overlapping identities. She co-founded the first identity group for students with disabilities or chronic illnesses across the health professions schools, created a research group to investigate experiences of medical students with disabilities, and advocates for improved accessibility on campus.  
As the MD Program student body's first vice president for diversity, equity, and inclusion, and a member of the Reimagining Student Affairs committee, Biswas created a two-way channel of communications between School of Medicine leadership and the student body. Throughout her time as a medical student, Biswas has been a part of leadership teams for medical student social justice organizations, Duke Health anti-racism committees, and Durham volunteering efforts. 
"Sonali lives the attribute of inclusion," wrote Associate Dean for Learning Environment and Well Being Nancy Knudsen, MD, in her nomination. "I am thrilled and excited to see how she continues to further DEI efforts throughout her medical education and beyond." 
Andrew Spector, MD: Transformational, Structural Change to Neurology at Duke and the U.S.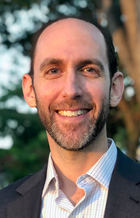 As the Department of Neurology's vice chair for inclusion, diversity, and empowerment, Andrew Spector has worked to identify structural problems that contribute to bias, inequity, and other challenges, and then taken steps to remove them. These efforts have helped transform the department and made neurology as a discipline more inclusive to future and current neurologists.  
Among other achievements, Spector led a years-long effort to restructure the department's resident and faculty recruitment processes; co-founded the Society for Black Neurologists, the nation's largest Black neurology interest group; founded the Underrepresented in Neurology teleshadowing program at Duke; and integrated an EDI curriculum into the department's weekly grand rounds. "Over the past four years Andrew has made our department a national leader and model for improving equity, inclusion, and diversity," wrote Rich O'Brien, MD, PhD, Disque D. Deane University Distinguished Professor of Neurology and Chair of the Department of Neurology. "He's also made the Department of Neurology a better place for all its members. I couldn't be prouder of him or his work." 
About the Winn Awards 
The Office of Equity, Diversity, and Inclusion established the Michelle Winn Inclusive Excellence Award in 2016 to recognize individuals who have made significant contributions to diversity and inclusion within the Duke University School of Medicine community. The award is named for Michelle Winn, MD, associate professor of nephrology in the Department of Medicine, who passed away in July 2014. Dr. Winn was respected and beloved by her colleagues and deeply committed to equity, diversity, and inclusion, and to the careers of younger physicians and scientists who orbited around her.