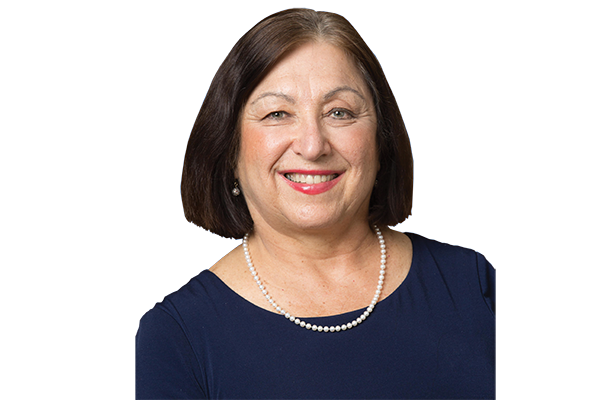 Diana B. McNeill, AB'78, MD'82, HS'87-'88, is a professor of medicine, endocrinology, metabolism, and nutrition and assistant professor of obstetrics and gynecology at Duke University School of Medicine, and associate dean and inaugural director of Duke AHEAD (Academy of Health Professions Education & Academic Development), which has over 800 interprofessional members in Duke Health.
She was program director for the internal medicine residency program at Duke from 2001-2011, where she was a stalwart advocate for trainees, supporting their professional development while working to increase the program's diversity.
She led Duke's involvement in the Accreditation Council for Graduate Medical Education's Educations Innovation Project, which developed and implemented novel approaches to improve residents' educational experience. She has held many national leadership positions as part of the Association of Program Directors in Internal Medicine and Alliance of Academic Internal Medicine, including the AAMC National Chair of Academies Collaborative. She is a member of societies including the Davison Society, Alpha Omega Alpha Honorary Society, American Diabetes Association, American College of Physicians (named a Master and recipient of the North Carolina ACP Laureate Award), and Alliance of Academic Internal Medicine, where she received the Dema Daly Founders Award for her contributions as an education leader and innovator.
She is a nationally recognized endocrinology faculty member, specializing in the treatment of Type 1 diabetes, diabetes during pregnancy, obesity, and thyroid disease. She is a thought leader in work-life integration, wellness in the medical profession, and resiliency. She has mentored and coached many students, residents, fellows, and faculty at Duke and nationally.
Among her many honors are the Duke Health Excellence in Professionalism Award, Endocrine Educator of the Year, Duke Medicine Master Clinician Educator Award, Stead Teaching Award, Thomas Kinney Teaching Award, and Golden Apple Teaching Award.
Education: Duke University School of Medicine
Training: University of Arizona, Duke University School of Medicine
Current title: Professor of Medicine, Duke University School
of Medicine
Watch Tribute Video   Other 2022 DMAA Awardees