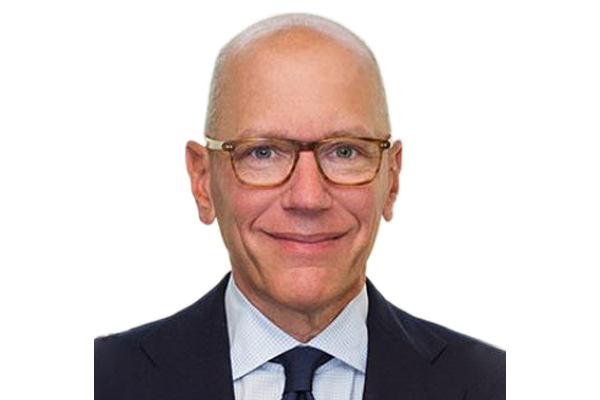 David H. Adams, BS'79, MD'83, is the Marie-Josée and Henry R. Kravis Professor and chair of the Department of Cardiovascular Surgery at the Icahn School of Medicine at Mount Sinai and cardiac surgeon-in-chief of the Mount Sinai Health System. Recognized by peers as one of the top mitral valve surgeons in the world, he established the Mitral Valve Repair Reference Center at the Mount Sinai Hospital, where he and his team have pioneered new techniques of valve repair while setting benchmarks for valve repair rates and quality.
Adams' achievements include inventing what are now standard of care valve annuloplasty rings that are used globally in both mitral and tricuspid valve repair procedures. He served as the national co-prinicipal investigator of one of the two major FDA pivotal trials that helped usher in the era of transcatheter aortic valve replacement. He established the Mitral Foundation, a leading educational resource for surgeons in the U.S. and around the world for teaching state-of-the-art techniques and promoting best practice standards. He is also a dedictated international teacher, and has operated on over 300 patients in over 10 countries during educational courses and mission activities.
Adams co-authored Carpentier's Reconstructive Valve Surgery, the largest selling valve textbook in the world, and co-edited the reference text, Cardiac Surgery in the Adult. He is an associate editor of the Journal of the American College of Cardiology. In 2019, he served as the 99th president of the American Association of Thoracic Surgery, the world's oldest and most prestigious society dedicated to cardiothoracic surgery.
Education: Duke University; Duke University School of Medicine
Training: Brigham and Women's Hospital/Children's Hospital, Harvard Medical School, Harefield Hospital
Current titles: Marie-Josée and Henry R. Kravis Professor and chair, Department of Cardiovascular Surgery, Icahn School of Medicine at Mount Sinai; cardiac surgeon-in-chief, Mount Sinai Health System
Watch Tribute Video   Other 2022 DMAA Awardees