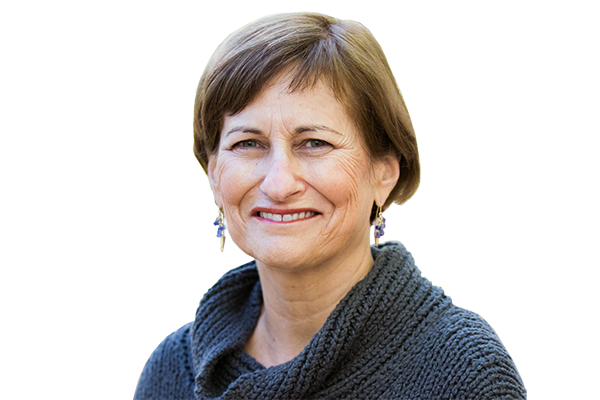 Laura E. Schanberg, MD'84, HS'84-'91, is a professor of pediatrics at Duke University School of Medicine and a faculty member in the Duke Clinical Research Institute.
She is a founding steering committee member and past chair of the Childhood Arthritis and Rheumatology Alliance (CARRA), which changed the culture of research so all patients with a rheumatic disease can participate and contribute to finding a cure. The CARRA Registry has enrolled more than 12,000 patients with rheumatic disease from 74 sites internationally and enabled the engagement of patients, advocacy groups, and clinical investigators in various types of research, including observational studies, comparative effectiveness research, clinical trials, and pharmacosurveillance.
Schanberg has strategically elevated the role of patients and parents in research from solely participants to active partners on the study team. Patient engagement is now part of all CARRA studies and is a model recognized and funded by the Patient-Centered Outcomes Research Institute (PCORI).
She was the first investigator to prove that juvenile idiopathic arthritis is a painful condition that significantly impacts children's health outcomes. She was principal investigator for the Atherosclerosis Prevention in Pediatric Lupus Erythematosus (APPLE) trial, a multicenter randomized controlled trial to evaluate the efficacy of atorvastatin in preventing cardiovascular complications of systemic lupus erythematosus. It was the largest randomized controlled trial in pediatric lupus performed in North America and the first clinical trial accomplished by CARRA. The APPLE trial was a unique collaboration between industry, The National Institute of Arthritis and Musculoskeletal and Skin Diseases, the Duke Clinical Research Institute, and 23 CARRA sites.
Schanberg has been instrumental in inspiring and mentoring young trainees. She received the Department of Pediatrics Excellence in Mentorship Award for her outstanding mentorship of trainees and faculty. She serves as associate editor of Lupus Science & Medicine and is a member of the Lupus Foundation of America Medical Advisory Board.
Education: Duke University School of Medicine
Training: Duke University School of Medicine
Current Title: Professor of Pediatrics, Duke University School of Medicine
Watch Tribute Video   Other 2022 DMAA Awardees