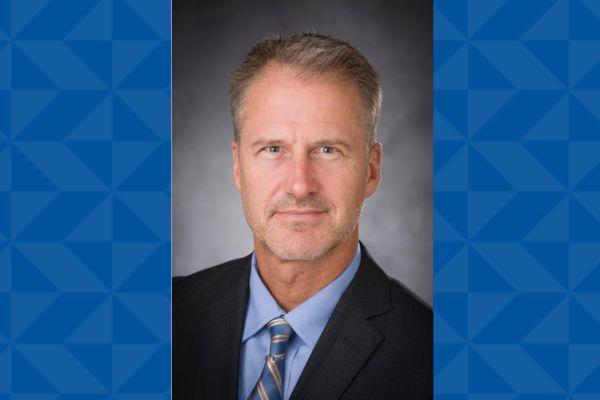 Chad Cook, PT, PhD, MBA, FAPTA, is the lead author of a groundbreaking paper that aims to clarify the gray area associated with "contextual factors," the internal and external factors that influence the patient experience and outcomes.  
Published on July 8 in Frontiers of Psychology, An International Consensus Definition for Contextual Factors: Findings from a Nominal Group Technique is the result of bringing together ten international experts to reach a consensus on the definition of "contextual factors," which has been commonly and inconsistently described in research studies.  
"Contextual factors influence outcomes and are part of the patient clinical encounter. These may include patient expectations, clinician-patient interactions, the environment in which care is provided, or the patient has experience with tangential aspects of care," explains Cook. "It is well recognized that contextual factors will differ among patients and are critical when understanding the variability in outcomes we see across patients who receive the same interventions."  
Before this work, no consensus definition existed, while researchers and clinicians agree that they are critically important.  
"The paper is open access so that anyone can read it. And hopefully, everyone will use it so that we are all speaking the same language as we advance," said Dr. Cook  
Representing four countries, the experts specialize in contextual effects research in physical therapy, occupational therapy, medicine, chiropractic, osteopathy, neuroscience, psychology, and nursing. Contextual factors apply across all health-related conditions.  As such, the group's work and resulting definition have applications across all clinical settings.  
"Our consensus definition of contextual factors seeks to improve the understanding and communication between clinicians and researchers. These are especially important in recognizing their potential role in moderating and/or mediating clinical outcomes," the paper states. 
The study used a multi-stage virtual Nominal Group Technique (vNGT) to create 14 contextual factor definitions and to rank 12 and agree on one final definition, with qualifiers that serve as examples of the key areas of the definition, along with how contextual factors may influence clinical outcomes. 
Definition - 

Contextual Factors (CFs) are components of all therapeutic encounters. They may constitute the entirety of the perceived effects of the intervention itself or be additive to the effects of interventions such as pharmacological and non-pharmacological treatments. CFs are perceived cues that affect both the patient and practitioner and can arise from previous experiences and immediate dynamics within the encounter or a combination of both.

Qualifiers/Examples - 

CFs fall into broad categories that can include patient characteristics, practitioner characteristics, treatment characteristics, characteristics of the dynamic between the patient and practitioner, and characteristics of the setting within which the encounter is being delivered.

How CFs Influence Outcomes - CFs can be complexly interwoven in the patients' and practitioners' experiences to influence what patients and practitioners expect in the encounter's outcome. Through conscious and unconscious expectations involving a range of specific neurological pathways, CFs can directly influence (positively and negatively) symptoms and characteristics associated with the presenting condition. The proportion of clinical effects observed associated with CFs can vary from large to small depending on the patient, practitioner, condition, and intervention characteristics.
The group of 10 experts includes two additional Duke scholars: Antoine Balliard, PhD, MS, OTR/L, associate professor, Occupational Therapy Doctorate Division, and Jennifer Plumb Vilardaga, PhD, Department of Psychiatry and Behavioral Sciences. 
The study was funded by the National Institutes of Health grant (NIH U24) called ForceNET, which brings together principal investigators to bridge the knowledge gap between research in manual therapy mechanisms and clinical outcomes. Dr. Cook and Bill Reed, DC, PhD, of the University of Alabama, Birmingham, led the project.  
ForceNET initiatives focus on defining common terminologies used in manual therapy-based research, developing methodologies to explore this understudied area of research, and creating a global network of manual therapy (force-based) researchers. ForceNET has enrolled over 300 members worldwide, including health services researchers, biologists, chemists, engineers, physicists, and other distinct research backgrounds. ForceNET leaders are also identifying common gaps in manual therapy research and opportunities for continued research.  
---