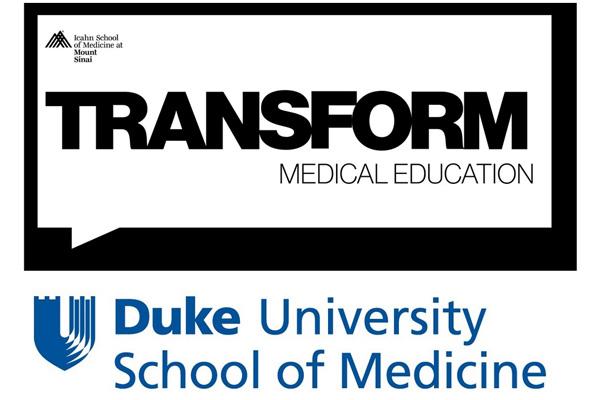 The Duke University School of Medicine has been selected as one of 11 medical schools from across the United States and Canada to participate in the Anti-Racist Transformation in Medical Education (ART in Med Ed) project, a national collaborative to dismantle systemic racism and bias in academic medicine.
Sponsored by the Josiah Macy Jr. Foundation in partnership with Mt. Sinai's Icahn School of Medicine, this three-year change management process uses a unique systems-thinking approach to dismantle systemic racism and bias in work and learning environments and promote shared learning within and across medical schools.
The School of Medicine's participation in ART in Med Ed aligns with and supports key elements of its Dismantling Racism and Advancing Equity, Diversity, and Inclusion Strategic Plan, including a commitment to establishing the school as a transformative leader in anti-racism, and social justice education and research.
"We are thrilled to engage in ART in Med Ed," said Judy Seidenstein, chief diversity officer of the School of Medicine. "Joining this unique community of practice will allow us to continue to build on the success of Duke Health's Moments to Movement initiative and engage with and learn from other academic medical centers who are doing this critical work."
"This transformative work is critical to build our capacity to influence our environment and culture and to integrate anti-racist, anti-bias, and equitable principles in all our pillars and priorities including patient care, education, research, and how we engage with our community in Durham and across the region," added Nadine Barrett, MD, MA, associate director of equity and community stakeholder strategy for the Duke Clinical and Translational Science Institute  for Equity in Research and assistant professor in the Department of Family Medicine and Community Health.
Using an interactive virtual learning platform, ART in Med Ed representatives from each participating medical school will engage in experiential learning, assessments, outcome and performance monitoring sessions, and coaching to move beyond knowledge transfer to enact change that is systemic and adaptive. This will be primarily led by two named groups at each institution, the Cohort and the Guiding Coalition.
The interprofessional Cohort of 15 Duke students, staff, and faculty was nominated by an initial steering committee to align in spirit and mission with parallel work already under way. The Cohort will leverage work in progress and serve as a logical step forward in implementing the school's Dismantling Racism and Advancing Diversity, Equity, and Inclusion Strategic Plan.
"Duke is uniquely positioned to overcome the institutional inertia that has plagued earlier efforts to address the barriers to diversity throughout the ranks and to advance our quest for an equitable environment in which to learn, work, and provide exemplary patient care," said Maureen Cullins, director of the Multicultural Resource Center and member of the ART in Med Ed steering committee. "ART in Med Ed provides renewed focus and energy after more than a year of self-study and the development of our strategic plan."
In early 2022, the initial Cohort will expand to include a Guiding Coalition, a broader group of influential change agents to help stimulate, facilitate, and coordinate change efforts. Over the course of the three years, the group will develop individual and group capacity to implement a change management strategy and employ the tools and processes for effective systems change in the school.
"As a Black physician this is both an exciting and emotional honor," said Melissa Burnside, MD, MHS, clinical associate in the Department of Family Medicine and Community Health, who will join the Guiding Coalition early next year. "Being anti-racist is NOT an adjective. It is a verb. It is an action. It's wonderful to see the School of Medicine recognize this."
Chanel Copeland, PA-C, MHS, one of the school's Cohort members, hopes that ART in Med Ed can change the way medical education is delivered across the nation. "If we can impart an atmosphere of cultural competency/empathy in our interactions with patients and co-workers and teach our learners to employ a lens of critical thinking with regards to research gathering and results, I believe that we will make a substantial contribution towards improving racial equity in this country," Copeland said.
Members of Duke's ART in Med Ed Cohort include: Nadine Barrett, PhD, MA; Soijett Blue, PA-S2; Brigit Carter, PhD, RN; Chanel Copeland, PA-C, MHS; John Duronville, MD; Johnna Frierson, PhD; Mitch Heflin, MD, MHS; Jeffrey Hoder, PD, PDT; Jeanine Holland, MBTA; Susan Kline, MS; Coral May, MPA; Gabriela Maradiaga Panayotti, MD; Kenyon Railey, MD; Khalia Ramey-Collier, MS3; Judy Seidenstein; and Linton Yee, MD.
---