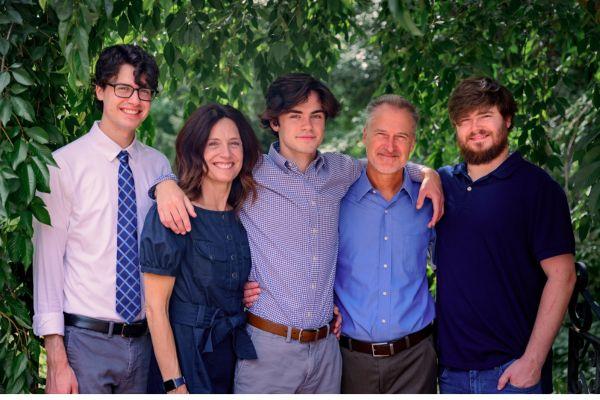 Dr. Cook is a professor of orthopaedic surgery and director of Clinical Facilitation Research for the Department of Orthopaedic Surgery.  He also heads up the Duke Center of Excellence in Manual and Manipulative Therapy, which aims to reduce misinformation by fostering honest and credible information about manual therapies. He is co-lead on a comprehensive NIH grant (NIH U24) called ForceNET.
Dr. Cook is one of the most prolific researchers in the PT profession and has collaborated with more than 770 researchers over his 25 year research career. In July, he hit a significant milestone by publishing his 350th paper, a groundbreaking publication that aims to provide researchers and clinicians with a standard definition of "contextual factors," which influence the overall patient experience. Read more.    
Dr. Cook lectures worldwide and frequently appears on podcasts, print, and broadcast media. He also has a growing following on social media. The America Academy of Orthopaedic Manual Therapists named Cook in their Seven Thought Leaders You Should Be Following.
Congratulations on your 350th publication. How did this particular work come about?
Through our NIH U24 grant, they first asked us to look at mechanisms and how contextual factors influence mechanisms. And I asked how they defined a contextual factor, and they didn't know. So, I said, "Before we do that, let's define contextual factors," because we knew it was all over the place in the literature.
As researchers, our challenge was that everyone talks about contextual factors because they influence clinical outcomes. They are things like the relationship with the clinician, the clinician's thoughts and beliefs, the environment in which care is provided, even the context around the care itself, just the ceremony, checking in, and how many layers you must get through to talk to someone.
I contacted a colleague in Italy who has done much work on contextual factors. "And we said, "This is what we want to do." We did a lot of pre-work in refining our ideas, reading articles, and spending time contemplating our objectives. Eventually, we put them in a room for two hours and produced a common definition.  
The paper is open-access so that anyone can read it. And hopefully, everyone will use it so that we all speak the same language as we advance.
In what year did you first publish?
It was 1998, so now more than 25 years ago. I was the director of rehabilitation at a health system. We worked with an external outcomes company. We would capture the data, send it to them, and they would collate/assimilate it in a readable and meaningful way. Our goal within the company was to take the data and improve how we practiced based on looking at treatment signatures, the care profiles of our best practitioners, and the most cost-effective care profiles. We did that by looking at the outcomes. To my knowledge, no one was really doing that at the time. The external outcomes company approached the center and asked to collaborate on a paper based on how the facility used the basic data. So, my first paper in 1998 was about how to look at your outcomes…as a manager who used outcome data. In truth, I had no idea what I was doing as an author, but it lit a fire that has continued to drive my interest in publishing.
It is interesting that my first paper was focused on using data to improve outcomes and my 350th is about the many internal and external factors that influence outcomes. Throughout my 25 year research career I've tried to research topics that positively influence clinical practice. It's nice to see the commonality over time. I was told once that ALL research should ultimately influence clinical practice. If we can say we've done that, we succeeded.
How do you decide what to work on next? How do you prioritize your time?
I'm not a huge believer in serendipity; I think the best ideas marinate over time and are pre-planned. One of the things I tell new faculty members is that they need to be protective of their time and prioritize it in a way that helps them grow and allows them to be creative in ways that might improve our profession. I advise them to spend their time in a way that helps them build relationships, elevate their background as researchers, and foster opportunities that will keep their work moving forward. 
I have to say "no" to things that I think are good ideas because those things will keep me from doing the things that are the most important to me – right now, this reflects manual therapy research, an area I have been immersed in for some time and to which I'm fully committed.
The other is working in big data to drive decision-making in clinical settings. When you are working in datasets in the hundreds of thousands or even the millions, it tells a story – it is really about what is happening in clinical practice.
Do you still enjoy traveling to speak to groups?
I have been invited to and have spoken in 39 countries. It's been an amazing experience, culturally and professionally. PT is different from country to country. In some areas, it's not very sophisticated, and in others, it is just as sophisticated as ours. To go to those places and talk to people who are just as passionate about the profession, regardless of their training level, is special. That is the key; everyone has the common denominator in that everyone wants to get better at what they are doing so they can really help improve their patient's health and well-being. As PTs, we are all wired the same way, and all joke that we are recognizable (to each other) in airports, conferences, or casual situations because we are so similar in how we look, think, and move.  
What brings you joy?
My family we are a tight-knit group. We live in Chapel Hill. My wife, Amy, is a PT and works with patients for UNC's acute care center in Hillsborough. She is a marathon runner and the matriarch of the family. We have three sons, Zach, 30; Jaeger, 25; and Simon, 20. Both Jaeger and Simon are students in the UNC Chapel Hill System. We enjoy being outdoors, traveling, and learning from one another. 
Dr. Cook has often been honored for his research, teaching, and service. Among his awards are:
Catherine Worthingham Fellow- American Physical Therapy Association, 2019

Pauline Cerasoli Lecturer - American Physical Therapy Association, 2017

Dorothy E. Baethke—Eleanor J. Carlin Award for Excellence in Academic Teaching, 2009

Williams Evans Research Fellow, University of Otago, 2012

University of Newcastle, Australia, Research Fellow, 2015

AAOMPT/Dick Erhard Excellence in Research Award. First author in 2011 (co-author in 2012 and 2013)

Jan Richardson, Excellence in Teaching Award-Duke University, 2006, 2007, 2010

Helen May Bradley Career Achievement Award-Maryville University, 2007

John Mennell Service Award-AAOMPT.
---