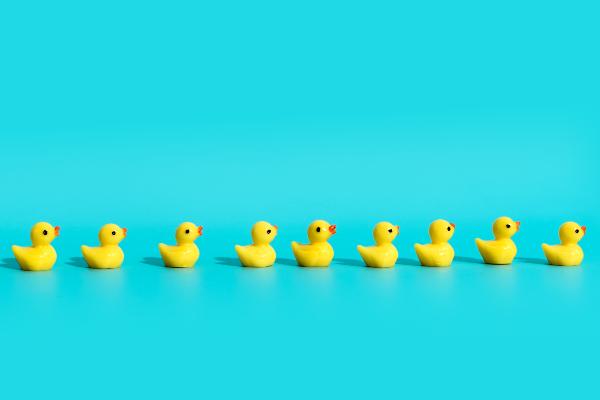 CASPA is open, which means it's time to put the pedal to the metal and start applying. Before you do, take a breath and make sure all your ducks are in a row to avoid making any of these common application mistakes:  
Trying to complete applications in one go: CASPA is long. CASPA can be tedious. Yet, it is important to get it right, and rushing will lead to half-formed thoughts and careless mistakes. Much like PA school itself, this process is a marathon, not a sprint. Set aside protected time in your schedule over several days or weeks to complete your application and to go over it with a fine-toothed comb. That said, if you are applying for a CASPA fee waiver, know that those do have a 14-day expiration and are granted on a first-come, first-served basis.   
Misunderstanding CASPA application status and program deadlines: Once you start your CASPA application it will go through four or five application statuses before it is truly ready. The statuses are in progress, received, complete, undelivered, and verified. Submitting all of your materials will get you to complete but most schools will require a verified status before they consider you to have met their deadlines. Verification can take several weeks after your materials are submitted. CASPA has a suggested timeline on their website.   
Using AI to write your essays: This is probably not one of the top mistakes yet, but it is sure to move up that list quickly. Artificial Intelligence has exploded in the last year and has become a virtual arms race of AI generators and AI detectors. One of the key things most PA programs are looking for in the application essays is authenticity and that's the one thing no AI can provide. Use spelling and grammar checkers, of course. Look for examples of essays to give you inspiration. But ultimately, always put yourself into your essay from start to finish.  
Not waiving your right to access to your evaluations/recommendations: Sometimes it is so difficult to click that button that waives your right to access the praise you (hope) is being heaped upon you. Many admissions committees will notice if that box isn't checked, however, because to them, it means your evaluator may have felt pressured to please you, rather than giving their honest opinion.   
Submitting your CASPA with old GRE scores: If you are repeating the GRE, don't count on updating those scores and having schools see them before you've gone through the first rounds of the admissions process. If you want to be sure schools see the updated scores, wait until those scores are available before you submit your application.  
Sending GRE scores to the wrong code: Double check each school's website to make sure you have the correct code for that program. The code for a university's general graduate program or school of medicine may not get you to the right place, and many schools require all GRE scores to go through CASPA rather than directly to the school.  
Sending your CASPA application to schools when you don't meet the requirements: You'll notice a theme in these admissions blog posts; every school has different requirements. Double check those requirements before you tell CASPA where to send your application so you don't waste your money on futile applications. It is generally not a good use of your money to hope schools will make exceptions just for you. 
Now, go forth and CASPA! 
---
The Duke Physician Assistant Program Admissions Blog presents information based on the experiences of Duke PA Program staff and faculty. While the information provided is correct to the best of our knowledge at the time of publication, requirements can change. Please visit the Duke PA Program website for the most up-to-date information.
---